Need a Christmas movie to start off your holiday season?!  Then 8-BIT Christmas movie is just for you and is now available on HBO MAX. Warning you might need some tissues but it truly is such an endearing movie in every sense of the word.
SYNOPSIS:
Starring Neil Patrick Harris, Winslow Fegley, June Diane Raphel and Steve Zahn, 8-Bit Christmas is a humorous and heartfelt look back at the adventures of childhood. Set in suburban Chicago in the late 1980s, the story centers on ten-year-old Jake Doyle's (Fegley) herculean quest to get the latest and greatest video game system for Christmas.
This story takes place in the 80s where Jake Doyle is on the hunt for the ultimate gift, the Nintendo Entertainment System. Neil Patrick Harris stars as the older Jake Doyle, and Winslow Fegley beautifully acts out 10 year old Doyle.  Throughout the movie, it teaches the important lessons about what is really important in life. The tender moments along with the comedic moments, made for a truly wonderful holiday movie. Let's also not forget that I am a child of the 80s so the nostalgia was full force watching it with my kids.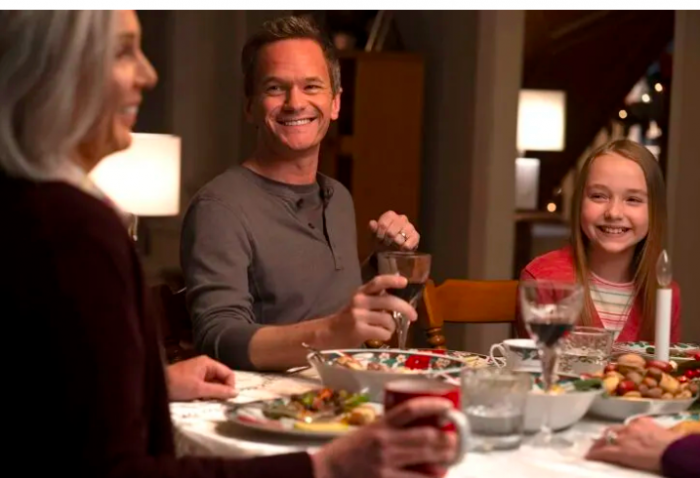 This is a movie that will allow you a break from the long 18 months we have been living. It teaches how family is so important. Spending time with loved ones watching this movie was a special treat. It is a perfect movie this holiday season.
8-BIT CHRISTMAS IS NOW AVAILABLE TO STREAM ON HBO MAX!
TRAILER:

*Thanks to 8-BIT CHRISTMAS for sending along some fabulous goodies for this movie.*