I am so excited that QueenPins is now in select Cinemark Theaters nationwide and streaming on Paramount+ beginning September 30. This movie is hilarious and so heartwarming. Take a look at the trailer:

I had the chance to interview Kristen Bell & Kirby Howell-Baptiste from this movie. I hope you enjoy reading this interview!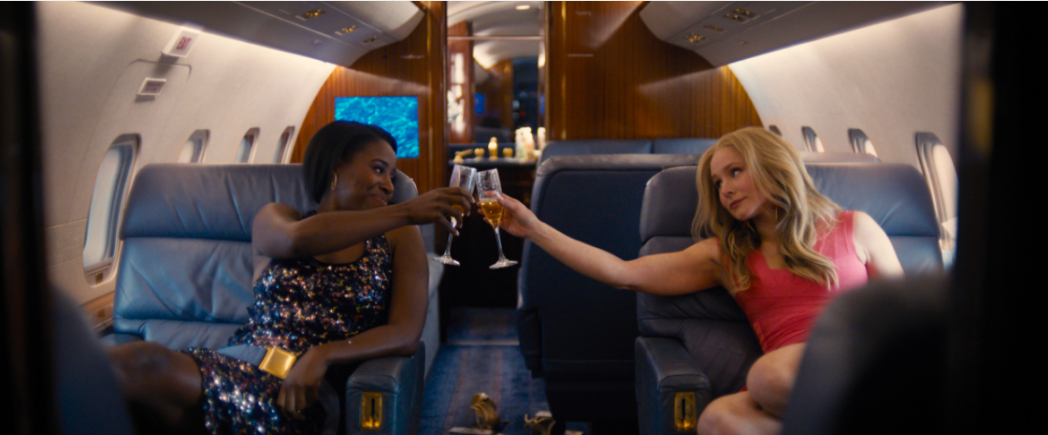 1. How would you describe your friendship?
They both said trust and being supportive of each other is the key to their friendship.
2. What was your favorite part of taping or behind the scenes?
Kirby said the sushi restaurant was her favorite to film.  Kristen said every moment was super fun because she filmed with friends.
3. Is there a part of your character you identify with?
Kristen said at moments she did. She has an intense amount of empathy for those with infertility. She relates to Connie in terms of growing up with financial savviness and it is important to tell your kids about this.
4. What food/items would be in your stockpile?
Kirby and Kristen said pumpkin seeds, chocolate, dry goods, black lentils, and emperor rice.
5. What do you hope women will learn from this film?
They said she hopes women will take away the idea that even if you feel like you have been discounted, you can still take your own destiny and life into your hands. If you are dealt a certain set of cards, you have the ability to change that and get the things you want and need. Also it is important that you can achieve your dreams.
6. Did you freestyle the dance movies?
They had a choreographer to help with this all. They had a lot of fun filming the dance moves. They just want to have fun and that showcases in this film. Kristen had a lot of physical demands in this film.
7. Why did you want to be a part of this story?
Kirby got a text from Kristen asking her to do this part with her. She fell in love with the script as soon as she opened it up.
SYNOPSIS:
Inspired by a true story, QUEENPINS is an outrageous comedy about a bored and frustrated suburban homemaker, Connie (Kristen Bell) and her best pal JoJo (Kirby Howell-Baptiste), a vlogger with dreams, who turn a hobby into a multi-million dollar counterfeit coupon caper. After firing off a letter to the conglomerate behind a box of cereal gone stale, and receiving an apology along with dozens of freebies, the duo hatch an illegal coupon club scheme that scams millions from mega-corporations and delivers deals to legions of fellow coupon clippers. On the trail to total coupon dominance, a hapless Loss Prevention Officer (Paul Walter Hauser) from the local supermarket chain joins forces with a determined U.S. Postal Inspector (Vince Vaughn) in hot pursuit of these newly-minted "Queenpins" of pink collar crime.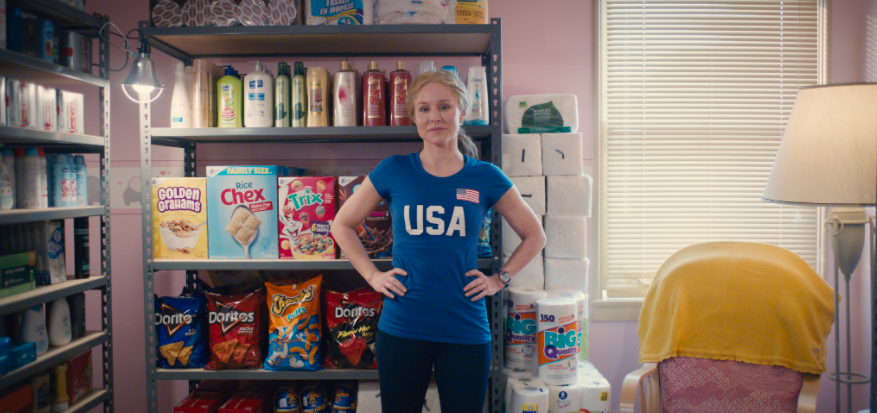 SWEEPSTAKES ALERT:
The  QUEENPINS team is hosting an incredible sweepstakes. QUEENPINS is giving away $500 a day for 21 days starting September 9th through September 29th.
Visit Queenpins.Movie to enter the Golden Coupon sweepstakes. Enter daily to increase your chances to win.
Ways to Enter
Submit your entry at Queenpins.Movie
Share your Queenpins ticket stub with #QueenpinsSweeps on Instagram or Twitter
Post a picture of your girls night out watching Queenpins and use #QueenpinsSweeps on Instagram or Twitter