A few weeks back we had an absolutely fabulous time visiting the Statue of Liberty, Liberty Island, and Ellis Island with Statue Cruises out of Battery Park, NYC. If you have never been, now is the time to visit these historic landmarks and show them to your entire family.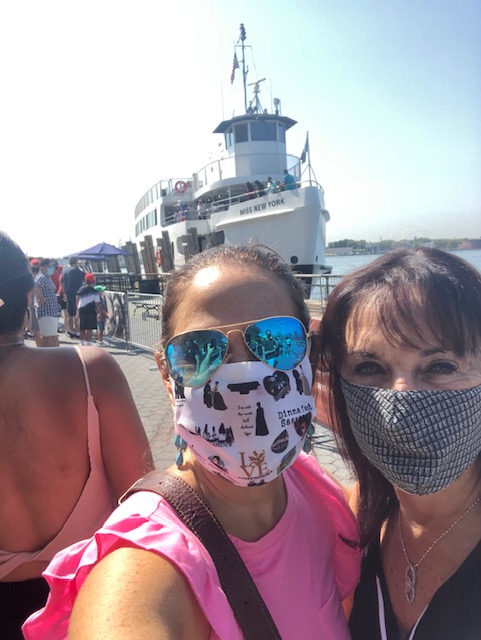 Statue Cruises offers tickets to the grounds of the Statue of Liberty, Liberty National Monument, Ellis Island, and Ellis Island National Museum of Immigration.  This is offered as the basic tour but there is also the Hard Hat Reserve tour where you can see the other side of Ellis Island with a 90 minute guided tour of the unrestored Ellis Island Immigrant Hospital, where immigrants were taken once they landed in NYC.   Lastly you can also do the Pedestal Reserve where you can go to the Fort Wood section of the pedestal of the Statue of Liberty National Monument and the Ellis Island National Museum.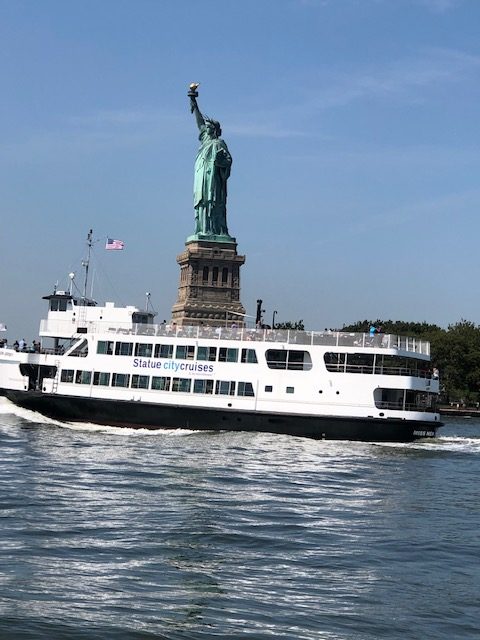 We left out of Battery Park but if you live in NJ, it also departs out of the Liberty State Park. They have many different times that they leave through the day, as well as taking you back. We started out in Battery Park and decided to stop at Liberty Island first. We had a great time visiting the Statue of Liberty and seeing the beautiful sights. We were on a time restraint that day so we only perused the Liberty museum as we wanted to head to Ellis Island. Once we were done touring the Statue of Liberty and surroundings, we went to Ellis Island via the cruise and spent the majority of our time at the National Museum.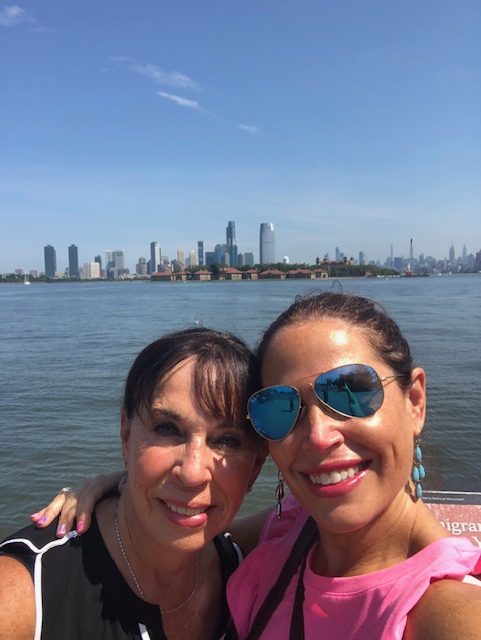 Once inside the museum, there is a café where we ate lunch and then were able to do a self-guided tour with headsets that they gave free of charge. All of the admissions were included with the price of the Statue Cruises. We made our way through the museum and learned all about the first days of when the immigrants arrived and all the hardship they encountered along the way. It truly was fascinating learning about what they went through to get access into the USA. My mom and I spent about 2 hours learning and went through every single section of the museum. I never do that at a museum but I found it so interesting.
After this, we got a lemonade at a kiosk on the island and headed back on the Statue Cruises to Battery Park. It was a wonderful and very easy way to see both Islands and the total for each trip is under 20 minutes. With various times, we never felt rushed as we were able to take ferries every 30 minutes or so. The Statue City Cruises is a wonderful way to see such historical landmarks. Learn more here about this iconic trip: Statue City Cruises.
*Thanks to Statue Cruises for inviting my mom and me. All opinions are my own and not swayed by outside sources.*