If you put on some extra pounds during the pandemic, you're definitely not alone. A lot of us did!!  According to a new Harris Poll, 57% of people report gaining some weight during the pandemic; of those who gained any weight, nearly 3 in 4 gained 10 or more pounds, and half gained 15 or more pounds.
More than half of people surveyed said they're uncomfortable discussing their weight with their doctor. Three of the main reasons for feeling uncomfortable are: feeling embarrassed, feeling guilty, and feeling judged.
To talk about this, I interviewed Dr. Fatima Cody Stanford, an obesity medicine physician scientist at Massachusetts General Hospital/Harvard Medical School to get her thoughts.  She shared tips on how to feel more comfortable talking with your doctor and talked about the Why Weight: Communicate educational initiative.
MORE ABOUT DR. STANFORD:
Fatima Cody Stanford, MD, MPH, MPA, MBA, FAAP, FACP, FAHA, FTOS is a renowned obesity medicine physician scientist, educator, and policy maker at Massachusetts General Hospital and Harvard Medical School. She is a national and international sought-after expert in obesity medicine who bridges the intersection of medicine, public health, policy, and disparities.
Interview with Dr. Stanford: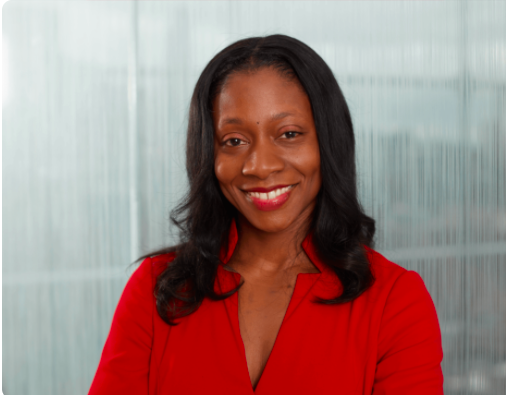 1. Can you tell me about yourself?
Dr. Stanford cares for patients that deal with obesity between 2-90. She is an obesity physician at MGH and HMS.
2. How can obesity effect your everyday life?
During the Pandemic the weight status has gotten higher with obesity being a big disease. Obesity can also lead to a lot of other diseases which can ultimately lead to premature death.
3. Can you tell us about the survey above and what you find most surprising?
This survey looked at over 2000 adults to determine if they gained weight during pandemic. More than 57 percent gained weight with over 1/2 gaining 15 pounds or more.  Over 30 percent never talked about their weight with their primary health doctor for fear of being judged.
4. Why did you want to be a part of this initiative?
Why wait communicate provides tools to engage in meaningful talk with their providers.  It is important to educate people about this disease we called obesity.
5. Where can I find more information?
whyweightcommunicate.com is a very valuable resource site for conversation starters to talk about your weight with your providers.
*This is a partnered post. All opinions are my own and not swayed by outside sources.*