It is summertime. We wait all year for this in Rhode Island and it is finally here. Some of my favorite things to do over the summer is visit our world class beaches and I always make sure I have some cocktails ready to go. Just in time for summer, I partnered with Rovr with their portable mobile bar called KeepR. KeepR is the ideal way to have a summer drink and enjoy, without any hassle!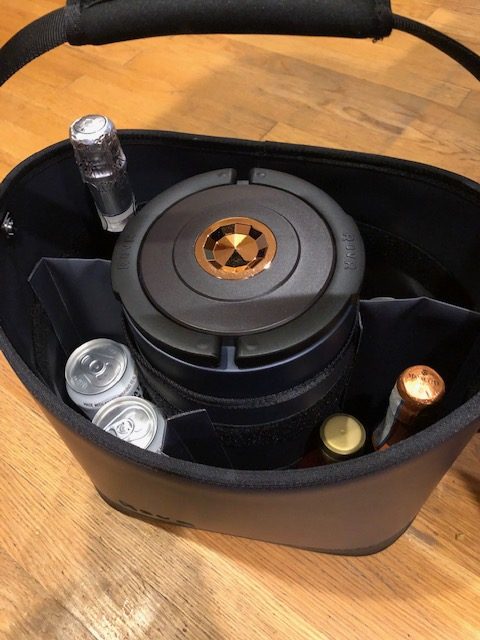 Mobile Cocktail Bar:
KeepR is  a cocktail caddy or mobile bar. You are able to take it with you as your modern version of a picnic basket. The KeepR is not only a great cocktail caddy and mobile bar, it's the modern-day version of a picnic basket. What is the best about this caddy is you have compartments so you can organize if you want to place drinks in one, food in the other, or just use it all as a portable bar. There are so many ways to use the KeepR. You can also put cups, utensils, plates, fruit, cheese, and more in it and use one caddy to transfer everything to the beach for a fun night out.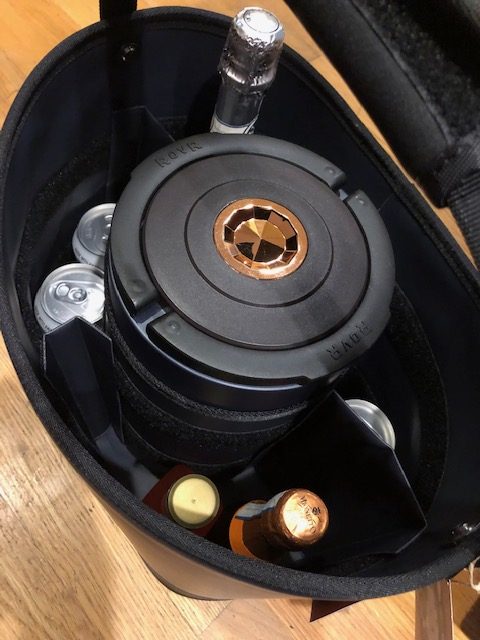 We just got our KeepR but I am so excited to try it this upcoming weekend. It is VERY big so you can put just about anything in it and carry it to the beach for an easy set up. It also lays flat on surfaces so no need to take anything out. Just use your drinks or food right from the KeepR and when you are done transfer it home with it. So easy to use and so functionable.
If you are looking for an updated picnic basket. The KeepR is for you. This is a very sturdy product so it will last for many years to come.
*I work with Rovr on this post. All opinions are my own and not swayed by outside sources.*