In a world where everything is fast-paced, overly done and often times over the top, I find myself wishing I could travel back in time or even slow it down just a little. It seems like everywhere you look these days everyone is in such a hurry. Everyone wants the latest and greatest. People don't have the same sense of nostalgia, too busy looking forward to remember how things used to be. Not me though, I have perfected the art of moving forward while still feeling wistful about days gone by.
For example, do I have any readers, that are following along, who remember the beloved that inspired the Dutch picture books, Miffy? If the name doesn't ring a bell, I'm excited to tell you about her and the partnership that I was invited to participate in recently!
Miffy was born on June 21st, 1955 by Dutch artist Dick Bruna. The adorable bunny was first created as a means to entertain the artists son, during a rainy seaside holiday in Holland. Miffy became the star of many picture books that followed, using rhyming and illustration to explore the adventures of childhood. Bruna would later go on to write 30 books in the Miffy centered series and having sold 85 million copies worldwide, earn international critical acclaim as an author and artist.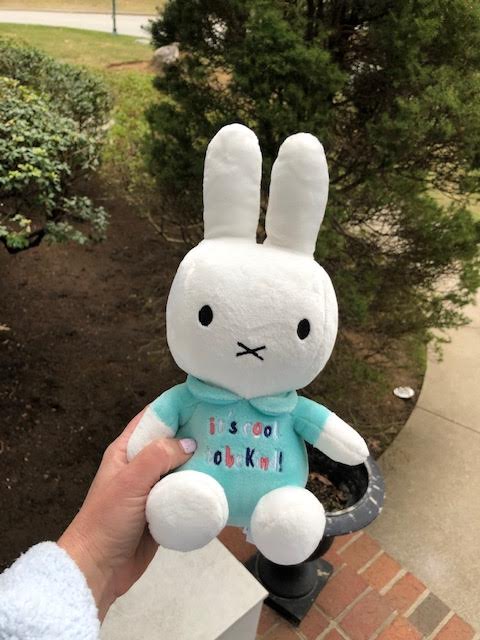 These days Miffy can be seen not only in print but on your television screen as part of an animated series as well as a full-length feature film. When I was a child I remember reading the books, but little ones today are able to see her today right on the living room television, which I have to admit is quite neat in contrast to just reading the book series.
Part of the partnership I'm excited to share with my readers is one that joins up Cotton On, an Australian based fashion brand, and Douglas, one of the oldest, most respected companies in toy making today.
This collaboration is focused on introducing a new line of baby apparel and toys with Miffy as the star. While Douglas has worked to come up with a number of different style bunnies to offer to consumers, Cotton On has incorporated the artists signature clean lines and simple design into baby essentials such as rompers, t-shirts, leggings and more.
After scouring the new product releases myself, I can tell you that my personal favorites are the short-sleeve bodysuit with Miffy Pattern from Cotton On and the It's Cool to be Kind Miffy Plush by Douglas. Both would make adorable baby gifts for anyone with a baby on the way but don't just take my word for you, both product lines have some super adorable options to choose from!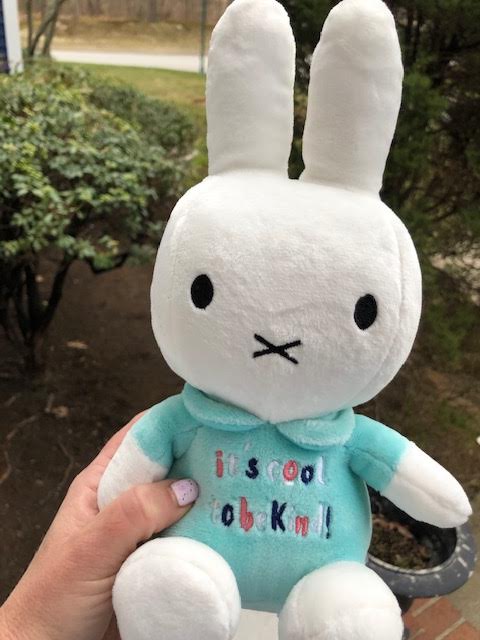 If you've ever been a fan of Miffy or if you have a little one at home who is an avid fan, I can't recommend enough that you go run over to take a look. Even if you haven't ever been a fan in the past, there's almost no way you can resist that adorable little bunny face!
To find out more about these wonderful companies and the Miffy products they've launched, you can become a fan of their social media sites or head over to their online stores to see if you find anything you just can't live with out.
ABOUT MIFFY:
Our plush Miffy Trend collection showcases Miffy, the classic storybook rabbit character, in a fresh, modern palette. Miffy's aqua colored dress features the positive message, "it's cool to be kind" in colorful embroidered letters, while dark, inquisitive eyes and her famous crisscross mouth lend this charming Bunny her signature expression. Velvety soft, Miffy fans will relish snuggling up to watch the TV show or read the books with a Miffy of their very own. We've selected only the highest quality polyester fill to create a huggable friend that will stand up to a lifetime of love and affection. Take part in a legacy over 65 years old with our Miffy the Bunny stuffed animal!
*This is a partnered post. All opinions are my own and not swayed by outside sources.*