Last week I had the chance to screen the new comedy series on ABC titled Home Economics.  This show is really FUNNY and is a great show to escape the realities of our world now. Tune in tonight at 8:30 PM on ABC and also make sure to continue watching because A Million Little Things is on in its new time slot of 10 PM on Wednesdays.
ABOUT "HOME ECONOMICS": Executive produced by and starring Topher Grace, new series "Home Economics" joins ABC's Wednesday night comedy block on WEDNESDAY, APRIL 7 (8:30-9:00 p.m. EST) on ABC.
(Episodes can also be viewed the next day on demand and on Hulu.)
From writers and executive producers Michael Colton and John Aboud, the series takes a look at the heartwarming yet super uncomfortable and sometimes frustrating relationship among three adult siblings: one in the 1%, one middle-class and one barely holding on. The comedy is inspired by the life of writer and executive producer Michael Colton.
CAST:
The series stars Topher Grace as Tom, Caitlin McGee as Sarah, Jimmy Tatro as Connor, Karla Souza as Marina and Sasheer Zamata as Denise. Also starring is Shiloh Bearman as Gretchen, Jordyn Curet as Shamiah, Chloe Jo Rountree as Camila and JeCobi Swain as Kelvin.
I had the chance to interview KARLA SOUZA about her return to ABC in this light-hearted comedy about sibling relationships, family dynamics, and the effect that finances can have on it all. Her character Marina in Home Economics is a wife and a proud Latina, just like Karla in real life.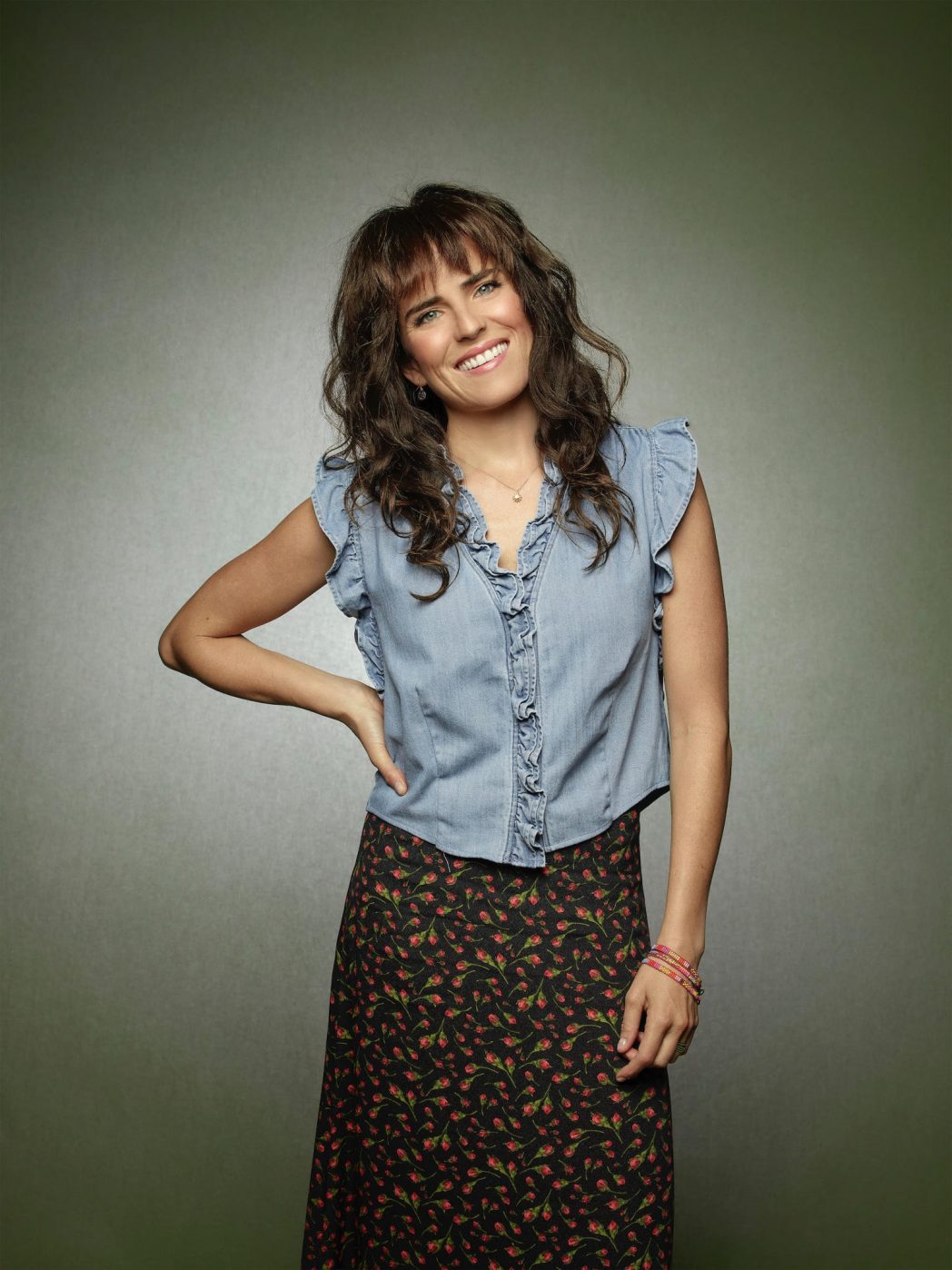 INTERVIEW WITH KARLA SOUZA:
1. How did it come about that you were cast in this project?
The same person who cast her from Lionsgate for How to Get Away with Murder cast her in this. Initially she was pregnant and they were going to write that in but then Covid hit and she already had the baby. Topher sent her flowers and that was the start of a great friendship. She was so excited to be cast in this.
2. What is it like playing a more lighthearted role?
She joked that she likes it much better than her Murder days. She loves to laugh every day at work. She said it was a lot of adjusting to do with Covid but she welcomed the fun reprieve.
3. What aspects of Marina are like you?
She says Marina is a lot like her from all the funny mom moments to the more serious ones. She said she can relate to sibling rivalries, competing for everything from grades to her parents' affection.
4. Was this role invented for you?
She told us the showrunner's wife is what they based the character on. She was from Peru and Karla is from Mexico. She said she can't play a Peruvian but she can play a strong Latina female character. She puts a lot of the Latina culture into the show and loves the Spanish talking, which can be seen in future episodes.
5. Was there any improvised moments or was it all scripted?
She said it was a scripted series but a lot of improvised moments did make it into the show. They had so much fun with it.
6. Is it challenging to go between the comedic moments and more serious moments in the series?
She said it can be very tricky and that is in the hands of the director.  The show is only about 20 minutes so you have to make sure each emotion is impactful and the director does a great job in bringing out all the feelings within the actors.
HOME ECONOMICS DEBUTS TONIGHT ON ABC AT 830 PM EST!
Thanks to ABC for inviting me for this interview. All opinions are my own and not swayed by outside sources.