We are now in the 2nd month of 2021 and while it still feels like 2020, I see a promising future. With it being cold and snowy in Rhode Island, I am always looking for way to keep my kids entertained, while exercising. Nintendo sent some of their new offerings to get my kids (and myself LOL) moving in 2021!
The 2 new games from Nintendo for the switch are Fitness Boxing 2: Rhythm and Exercise and Just Dance 2021! These games are favorites of Zane's and has him getting his exercise in.
1. Fitness Boxing 2: Rhythm & Exercise  is the newest movement-based title for Nintendo Switch. This is a great gateway to get personalized in-home full-body workouts. Set to a full roster of catchy, chart-topping tunes, the nine customizable virtual trainers provide the support, motivation and encouragement we all need! For those looking for an extra challenge, a new "No Mercy" mode is available as a free download in the Nintendo eShop.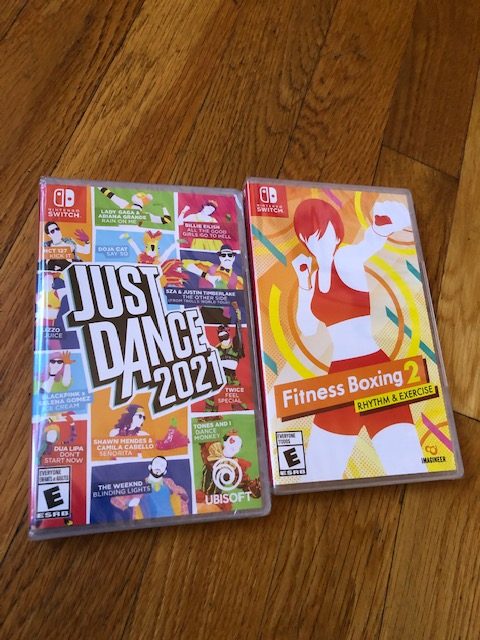 Nintendo sent us the 7 day challenge that we can alternate between Fitness Bowling 2 and Just Dance 2021. We started with 40 minutes of a daily light workout with Fitness Boxing 2 and then went on to an hour of Just Dance 2021 on day 2. We continued a work out routine and added in some strength classes too. We had so much fun doing this that I plan to continue on to another week! We played, had fun, and got some exercise in too! You can't beat that!
2. Follow-up that one-two punch with some dancing with the included Just Dance 2021 game for Nintendo Switch. With 40 heart-pumping songs and customizable playlists, you and/or the entire family can come together and get moving to your favorite beats.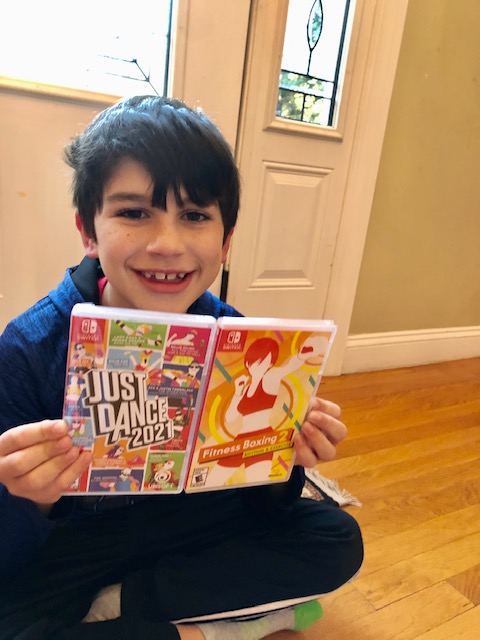 Nintendo also sent us some fun clothing and accessories for the family! Take a look: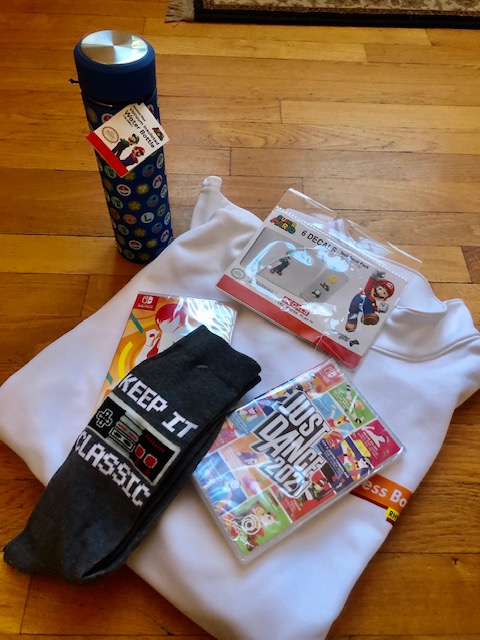 If you are looking for some great gifts for 2021, simply go to Nintendo website and check out all their offerings.
*I work with Nintendo. All opinions are my own and not swayed by outside sources.*