These days the Instant Pot is all the rage! With being a mom, having three kids, and two jobs, I rely on my Instant Pot now more than ever! While I am not a complete lover of beef, my three kids and husband love beef so I decided to try this Instant Pot Ginger Beef Stir fry recipe. I hope you love it as much as my family does!
Prep: 10 Minutes Cook: 20 Minutes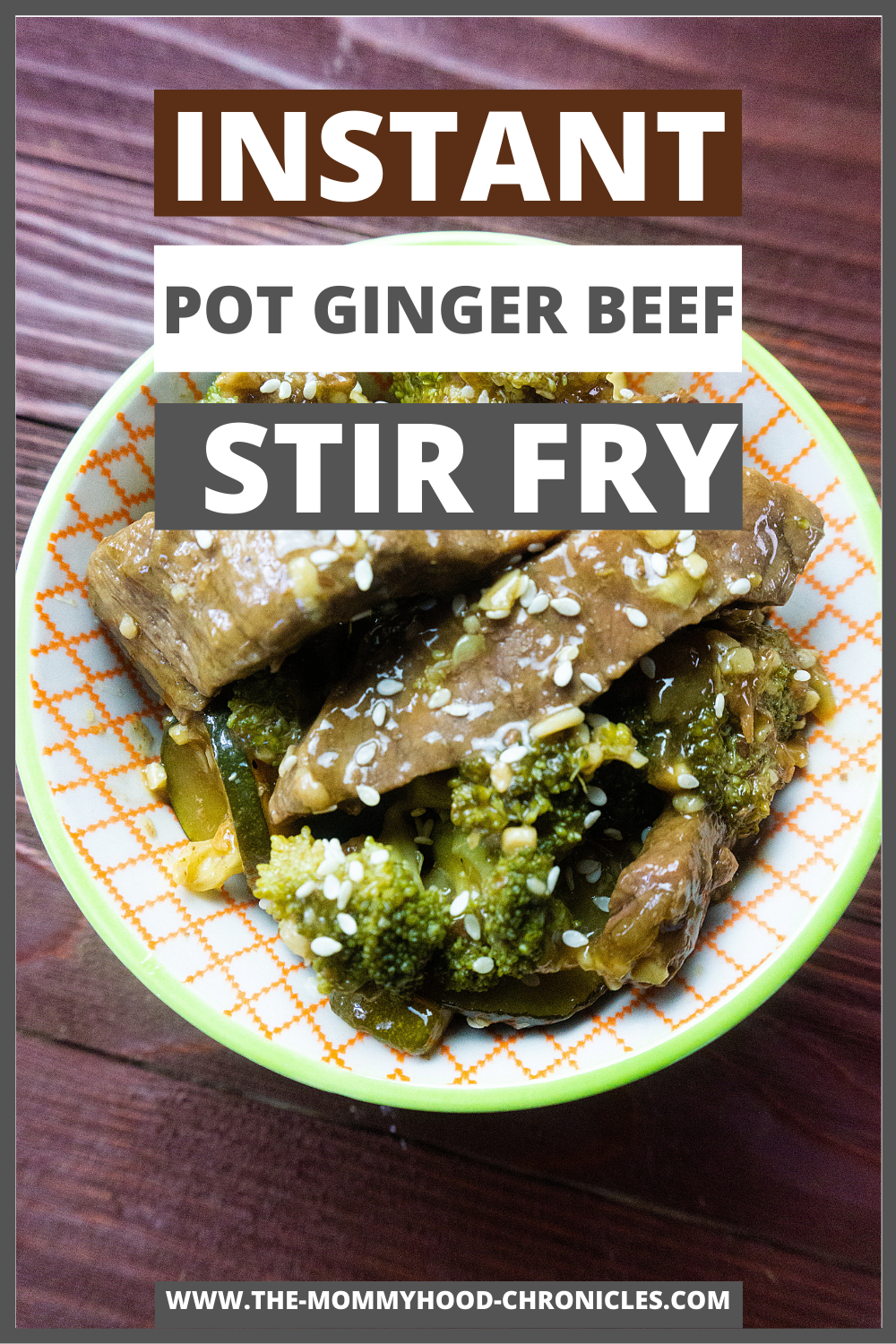 Serves: 4
Ingredients for Instant Pot Stir Fry:
2 lbs beef stir fry meat (beef tenderloin strips or bottom round)
2 heads of broccoli; washed and cut into individual pieces
1 large zucchini; quartered and slice into rounds
1/3 cup coco aminos or soy sauce
1 tablespoon brown sugar
1 tablespoon cornstarch
2 tablespoons garlic; minced
1 tablespoon ginger; minced
1 teaspoon sesame oil
sesame seeds for topping
1 cup water
Instructions for Instant Pot Ginger Beef Stir Fry:
Place meat into the instant pot with one cup water. Place lid on instant pot and turn valve to sealed position. Press the pressure cook or manual button and set timer to 20 minutes. Once the instant pot comes to pressure and stops counting then beeps release the press from the valve.
Drain the juice and then turn on off pot then press saute button. Mix together coco aminos or soy sauce, cornstarch, brown sugar, garlic, ginger, and sesame oil. Pour onto the meat and stir until sauce starts to thicken. Add in broccoli and zucchini. Place lid on the pot but don't close. Saute vegetables ever two minutes stir until vegetables are desired tenderness.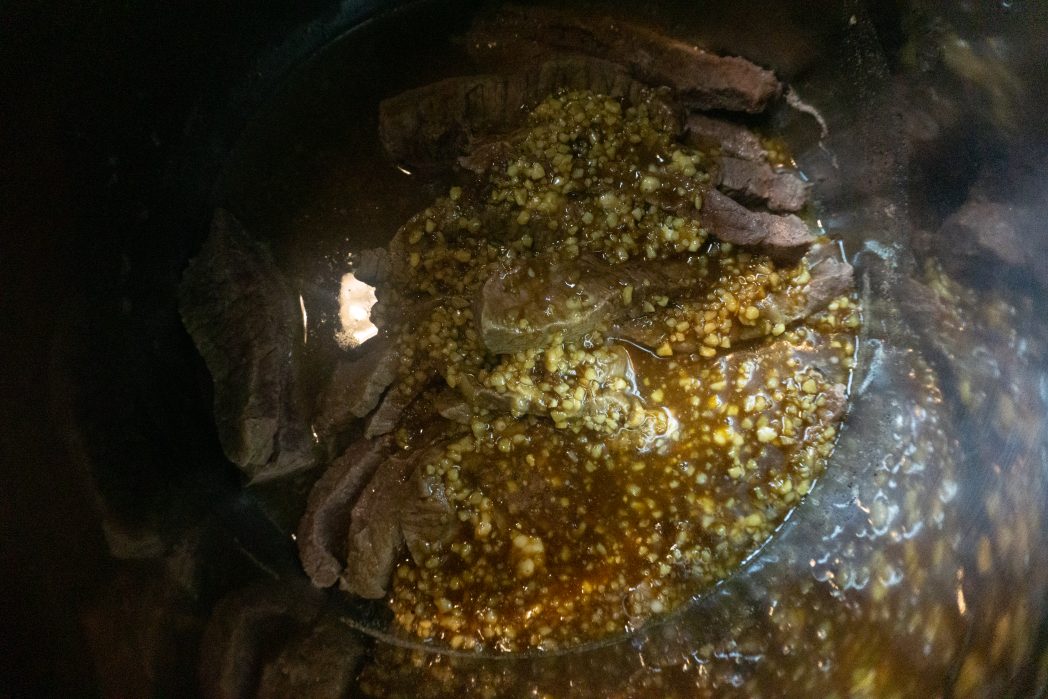 Serve with rice and topped with sesame seeds.
This recipe was quiet easy to make. The hardest part was shopping for the ingredients and even that I used Instacart for delivery. My family said the beef stir fry tasted just like our local restaurant. Enjoy!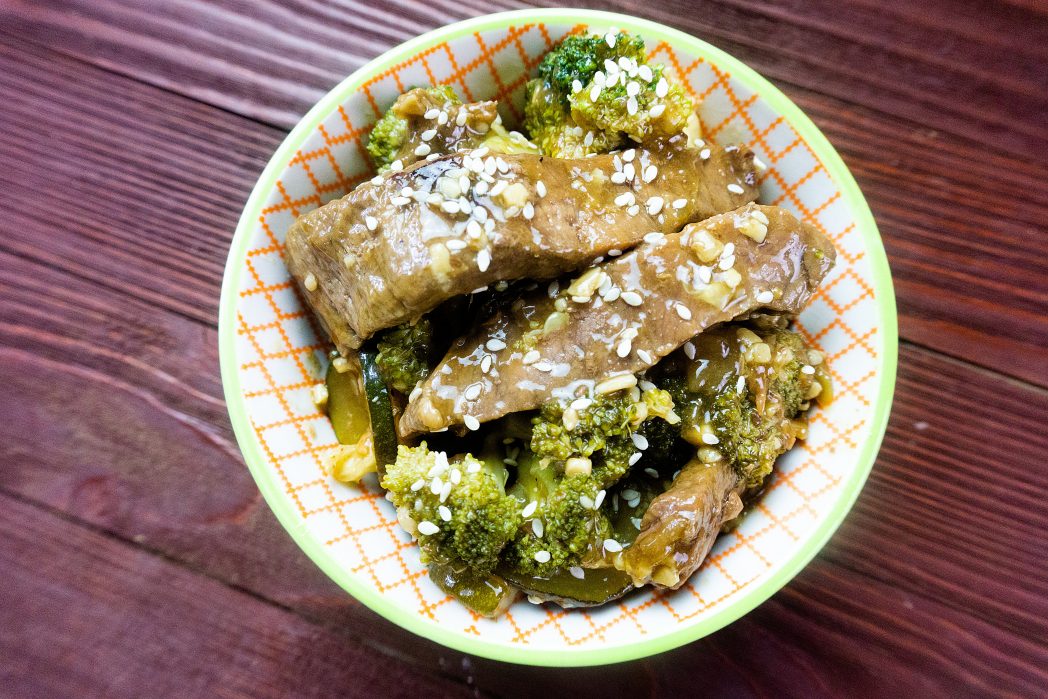 I can't wait to try other Instant Pot Stir Fry Recipes.