Lol Surprise is all the rage with Tay Tay's age! I know the 5-8 year age range goes giddy over LOL Surprise and this is especially true with Tay Tay. LOL is simply more than the balls that you buy at your store. Did you know they had a huge line of LOL Surprise toys for just about anyone on your shopping list!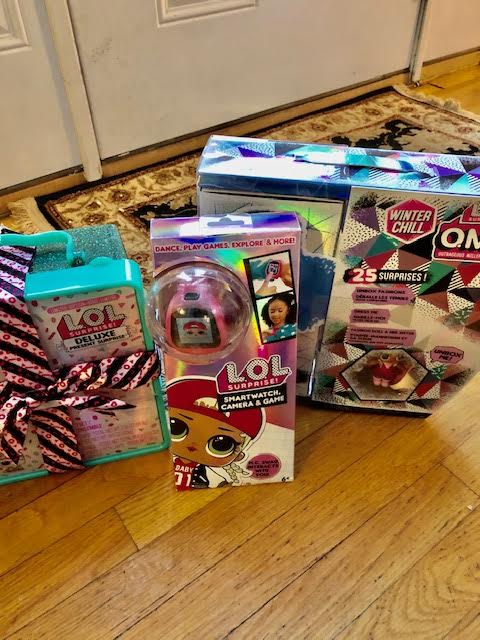 Some of our favorite LOL Surprise Toys include:
1. LOL Surprise Deluxe Present Surprise:
This perfect deluxe box includes a limited-edition Sprinkles doll and her pet, Sprin-claws. Each package comes already wrapped in a fabulous gift package with a bow and tag. Your child can simply drop the included fizz in water for a fizzy surprise to reveal a party cake. Inside, find the limited-edition doll and pet. The cake also doubles as storage, as well as a , doll stand. Unboxing is made more fun with the LOL Surprise Deluxe Present Surprise. You can have a full on party for your doll because it also includes a party banner, party game and party invitation. There are 2 styles to collect for this.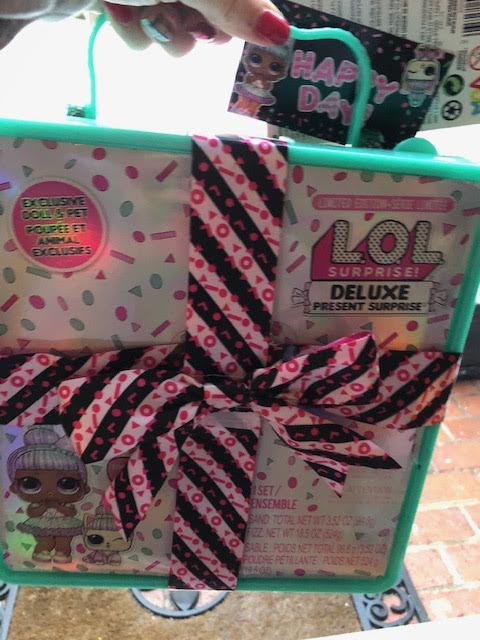 2. LOL Surprise Smartwatch, camera, and game: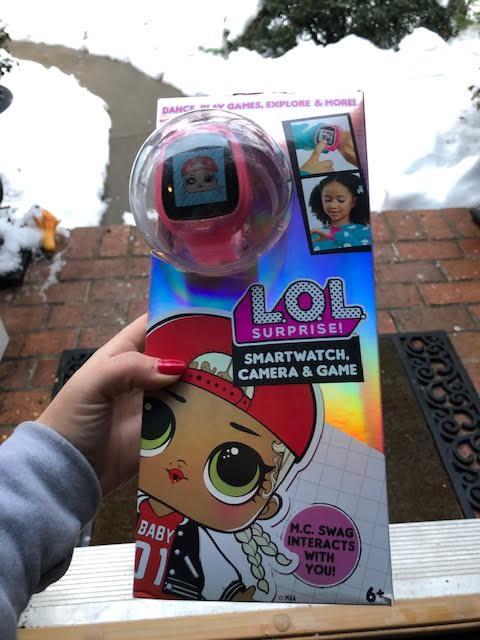 This was Tay Tay's favorite item she received from the line. Tay Tay loves to wear her watch all around the house and play fun games, while taking pictures of us.The new LOL Surprise Smartwatch, Camera & Game combines all the interactive features of a smartwatch with a fierce, fashionable LOL Surprise style.
The LOL Surprise Smartwatch, Camera & Game features one of kids' favorite LOL Surprise characters: M.C. Swag! She has moving arms and legs, fun sound effects, and 100+ expressions that will keep kids laughing, dancing, playing, learning and more!
It also has two cameras for taking selfies and videos (plus room for 3,000 photos or 30 minutes of video) and kids can customize their photos with silly stickers too.  Tay Tay takes full advantage of this and snaps pictures all day long. She is also able to play fun learning games including augmented reality games. They even have dance activity games and a built-in pedometer so kids can get moving and keep track of this.  Telling time on the 50+ analog and digital watch faces is easy even for the littlest!
3. LOL Surprise Winter Chill OMG Doll: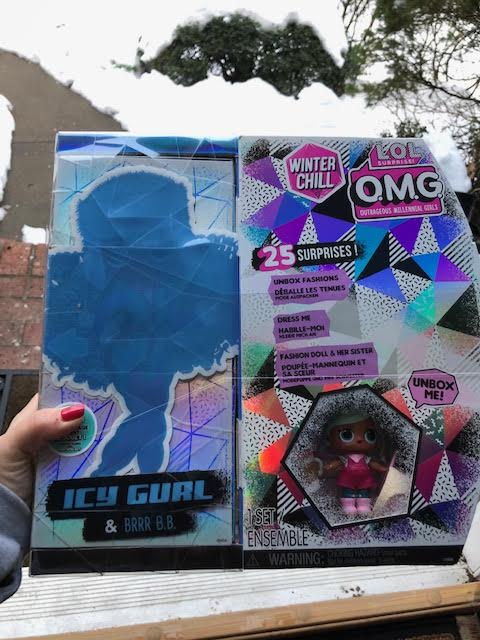 This doll allows you to unbox 25 surprises, including L.O.L. Surprise! O.M.G. Winter Chill fashion doll, Big Wig and her sister, Madame Queen. Big Wig has highly detailed features, beautiful hair, and her own boss babe style. She's the big sister to fan favorite L.O.L. Surprise! character, Madame Queen, who is also included.
The dolls come with a totally unique unboxing experience in a Winter Chill themed package. Open the side to unbox your fashion doll and reveal surprises. Big Wig's fashions are ready to be unboxed from fabulous garment bags, her shoes have their own shoebox, and her hat box holds her accessories.
The package becomes a reusable playset with a dressing room and chill zone. You can collect all  4 L.O.L. Surprise! O.M.G. Winter Chill fashion dolls. These dolls are so cute and they are so fashionable too!  They are made wonderfully so I know once she is done with them we can pass them on to her younger friends.
If you have a girl or boy who loves LOL Surprise, check out these wonderful items from MGA Entertainment today! These LOL toys are sure to bring a smile to your child's face!
*I worked with MGA Entertainment. All opinions are my own and not swayed by outside sources.*