It is almost Valentine's Day and while this year might look different with our typical celebrations, you can still have some fun and make awesome desserts!  These are some super easy and yummy Valentines Skewers which the little ones will love! Brownies, strawberries, marshmallows and melted chocolate, just the best combination. I know they are all my favorite! Best part with these chocolate dessert skewers are they are no baking required so the clean up is quick! Perfect for your kiddos to make on the day for you all to enjoy. These really are delish so don't expect there to be any leftovers!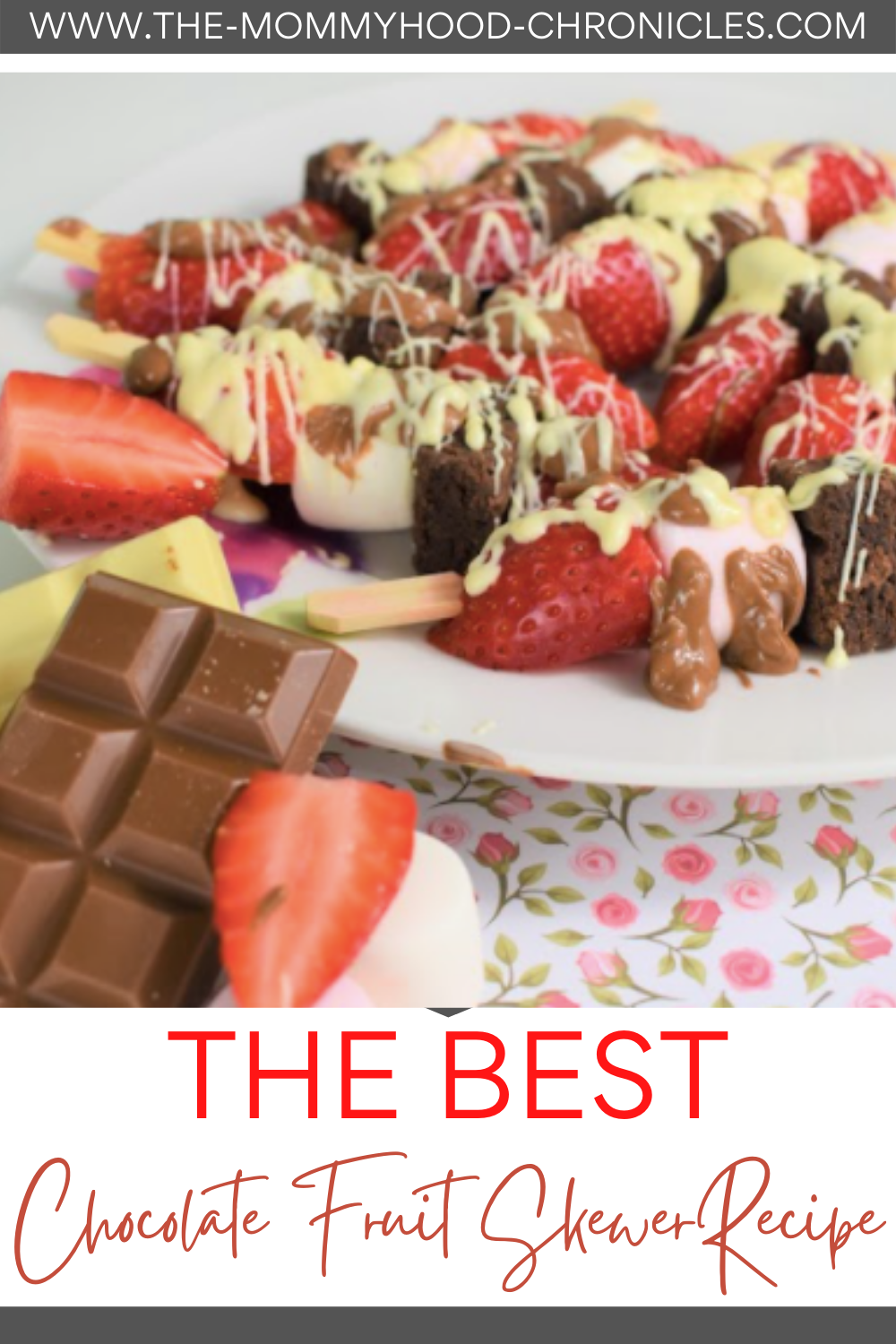 Ingredients for Valentine's Day Chocolate Fruit Skewers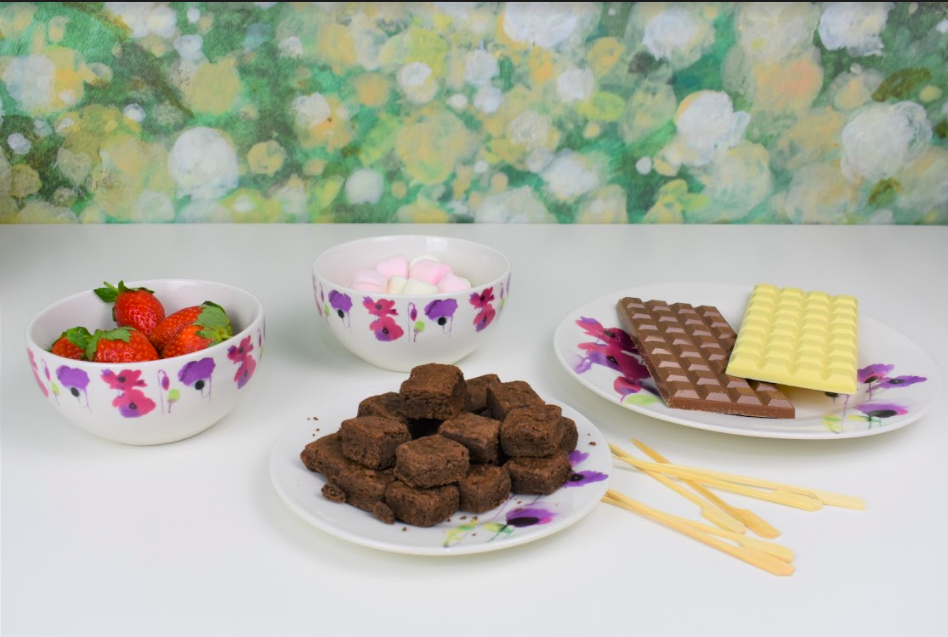 (to make 8 skewers) 
Small skewers (or cut the longer ones in half)
100g of milk chocolate
100g of white chocolate
8 ready made brownies (bite size)
8 large marshmallows 
8 strawberries (cut in half)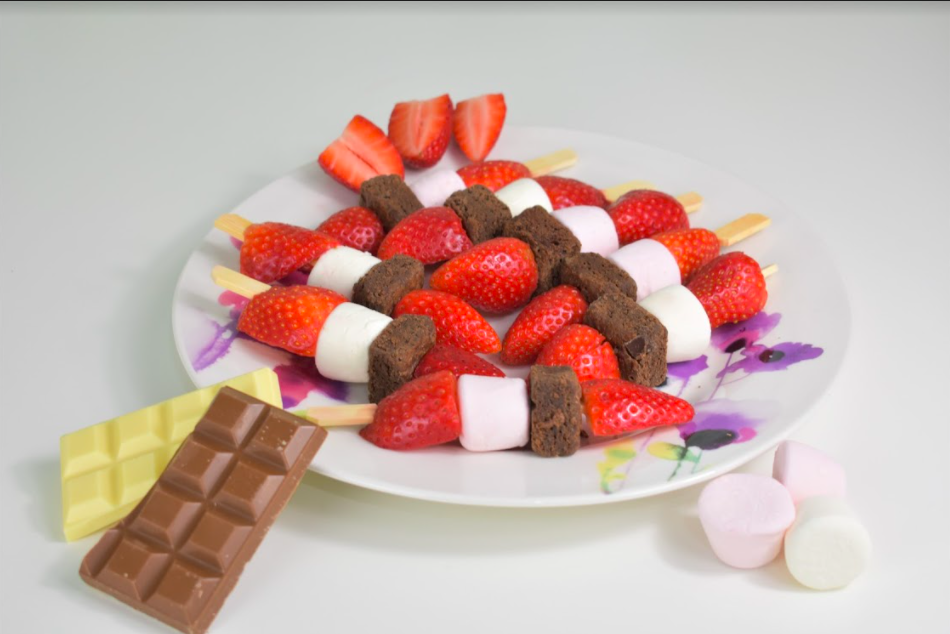 Instructions For Chocolate Fruit Skewers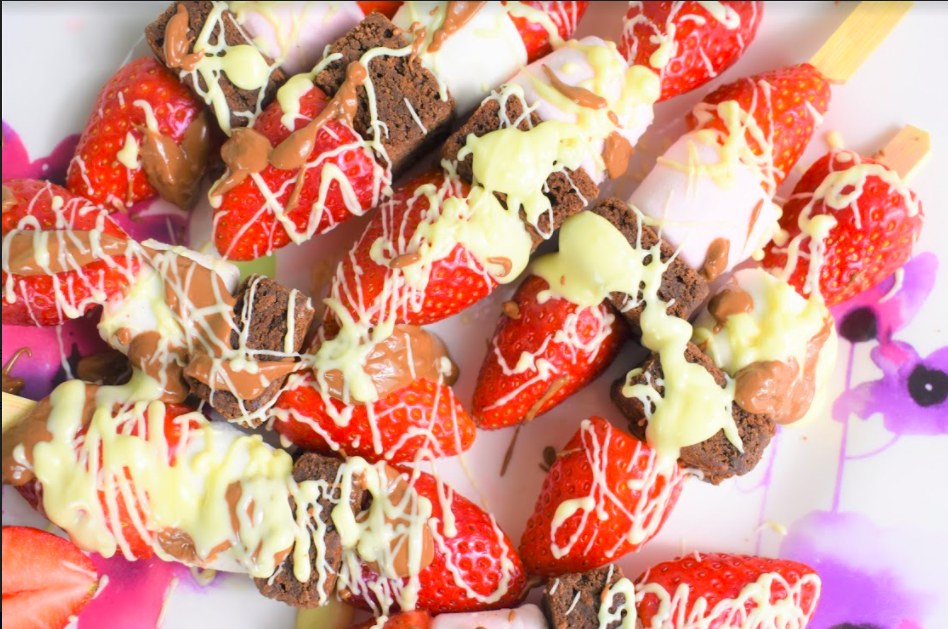 Firstly, cut the end off your strawberries and then slice in half.

Next, pop half a strawberry, a brownie, a marshmallow and the other half of the strawberry through the skewer. Little ones may like to put on in any order to make them all slightly different.

Break the chocolate up into smaller chunks and put in two seperate microwavable bowls, one for the milk chocolate and one for the white. 

Pop both bowls side by side in the microwave on a low setting until the chocolate has melted. Make sure to stop and stir regularly. 

Here comes the fun part! Let your kids go wild with drizzling (or dolloping) both chocolates over all the skewers, the messier the better!

You will have leftover melted chocolate which you can now dip the skewers in and enjoy. Chocolate overload… yum! 

If you have any skewers left over (we didn't – they were gobbled up quickly) you could transfer the remaining skewers into the fridge and the chocolate will set and harden to enjoy at a later time.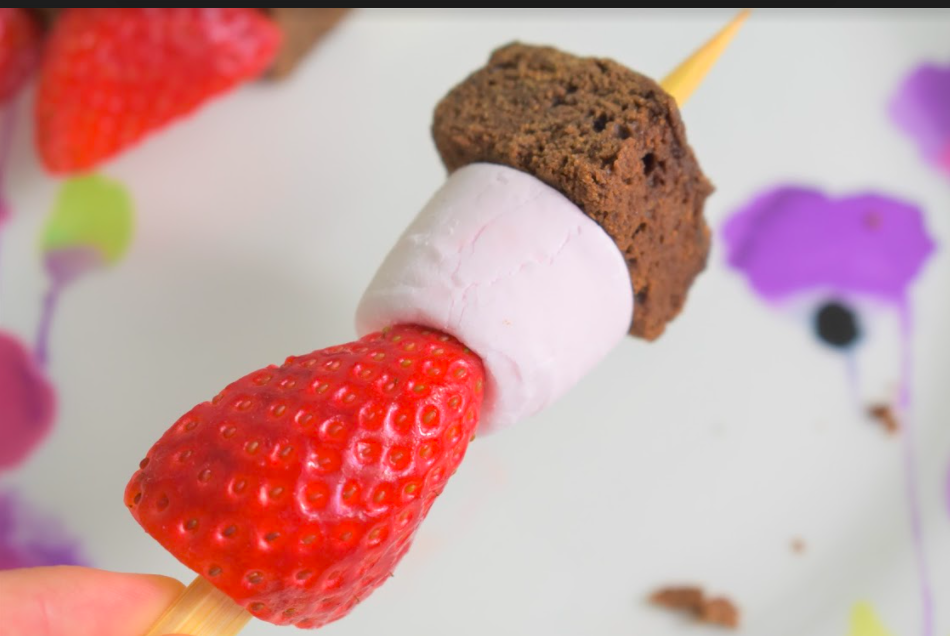 If  you are looking for a great Valentine's Day Dessert, try out these chocolate fruit skewers today!