A few weeks back I had the chance to talk to Tiffany Aliche from The Budgetnista about all the ways we can save MONEY! Did someone say SAVE MONEY?! Tiffany is an award-winning teacher of financial education and an Amazon #1 bestselling author of The One Week Budget and the Live Richer Challenge series. Tiffany credits her experience as a preschool teacher for 10 years in Newark, NJ for defining her purpose behind The Budgetnista…education.

In 2019, Tiffany transformed her commitment into legislation when she partnered with Assemblywoman Angela V. McKnight to write a bill that was later signed into Law A1414 (The Budgetnista Law). This law made it mandatory for financial education to be integrated into all middle schools in New Jersey.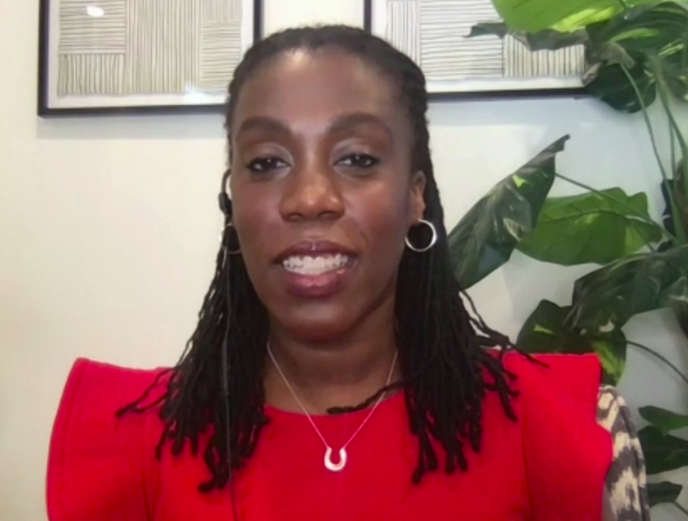 SHOPPING THIS HOLIDAY SEASON:
Americans are gearing up for a holiday shopping season like no other. Purse strings are tighter than ever during these trying times and consumers are looking for solutions to save money anyway they can. In fact, 37% of Americans spend between 1-2 hours A WEEK looking for online coupons and discounts.
HELP TIFFANY SAVE US MONEY:
That's where Tiffany "The Budgetnista" Aliche enters the picture.  Tiffany is an Amazon #1 bestselling author of "The One Week Budget" and the Live Richer Challenge series. She has also created a financial movement that has helped over 1 million women worldwide collectively save more than $150 million and pay off over $100 million in debt. These women that participate in this global movement call themselves, Dream Catchers.
MY INTERVIEW WITH TIFFANY:
How to make money go further this holiday season?
Tiffany recommends using Honey that searches for coupons and discounts for you with the Honey extender. Honey allows you to create a wishlist of things and if the price drops, Honey will send you an automatic message that the price has dropped. Honey is also giving away 1 million dollars to help people with their holiday wishlist.
2. Any other online tools that you use?
She said Honey is her go to because it always pops up, other than doing an excel site. With Honey though, you do not have to think about it.
3. What does the holiday season look like?
This year, people might not have the funds that they have had. It is important to create a list and a budget. Look at that list and see how much it will cost. You can save for that more readily.
4. Can you tell us about your book and series?
Her favorite series is her live richer series and challenges to help everyone with those problems. There are various editions and available at most retailers.
*This is a partnered post. All opinions are my own and not swayed by outside sources.*