In April of this year, Fam Organics came into existence and they have been hot ever since. They developed some of the world's best CBD products that help alleviate so may ailments that our country feels every day such as stress, pain, and anxiety.  Fam Organics features a lot of new products on the CBD market with its 100 percent USDA certified organic oils and topicals.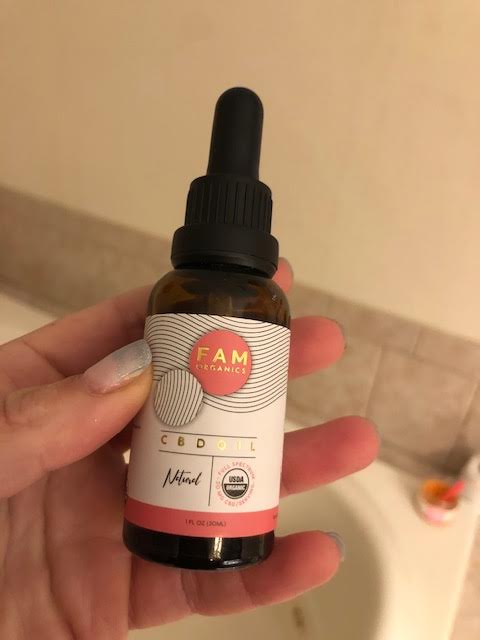 Fam Organics currently has three different CBD drops of various milligram sizes as well as a creamy organic salve. All products utilize certified USDA organic hemp, with six third-party tests conducted on every batch by an unbiased, accredited laboratory to ensure they are of the highest standards. This process includes testing for potency, terpenes, solvents, microbials, heavy metals, pesticides and herbicides.
A few months back I was sent the Full Spectrum CBD Oil and I wanted to try it for a few months to see how I felt. I am happy to report that this CBD Oil truly works. I feel less anxious and overall my mentality is better with taking this day and night.
I take this CBD Oil every morning and before I retire for bed at night. This CBD oil for pain contains USDA Certified Organic Hemp Extract and Certified Organic MCT Oil (coconut).  It has a somewhat sweet taste when I take it in the am, which does not bother me at all. If oils are not for you, they do have a CBD Rescue Cream Rescue  that helps  achy joints, sore muscles and dry irritated skin with the infusion of full spectrum hemp oil and powerhouse ingredients: MSM, arnica, aloe, calendula, and Vitamin C, D, and E.
Be sure to check out FAM Organics today to learn all about their plethora of CBD products. It is a great CBD oil for anxiety.
*I worked with FAM Organics. All opinions are my own and not swayed by outside sources.*