If you know me, you know I love Sangria. Does not matter what season it is, Sangria is my go to drink. With the fall upon us, I love adding the flavors of some of my favorite fruits to my sangria recipes. With peaches being so fresh this time of year, I have an absolutely delicious Peach Sangria Recipe that will knock your socks off.  I know parties are limited this year but you can definitely make a pitcher of this, and stock it in your fridge for a drink with dinner every night.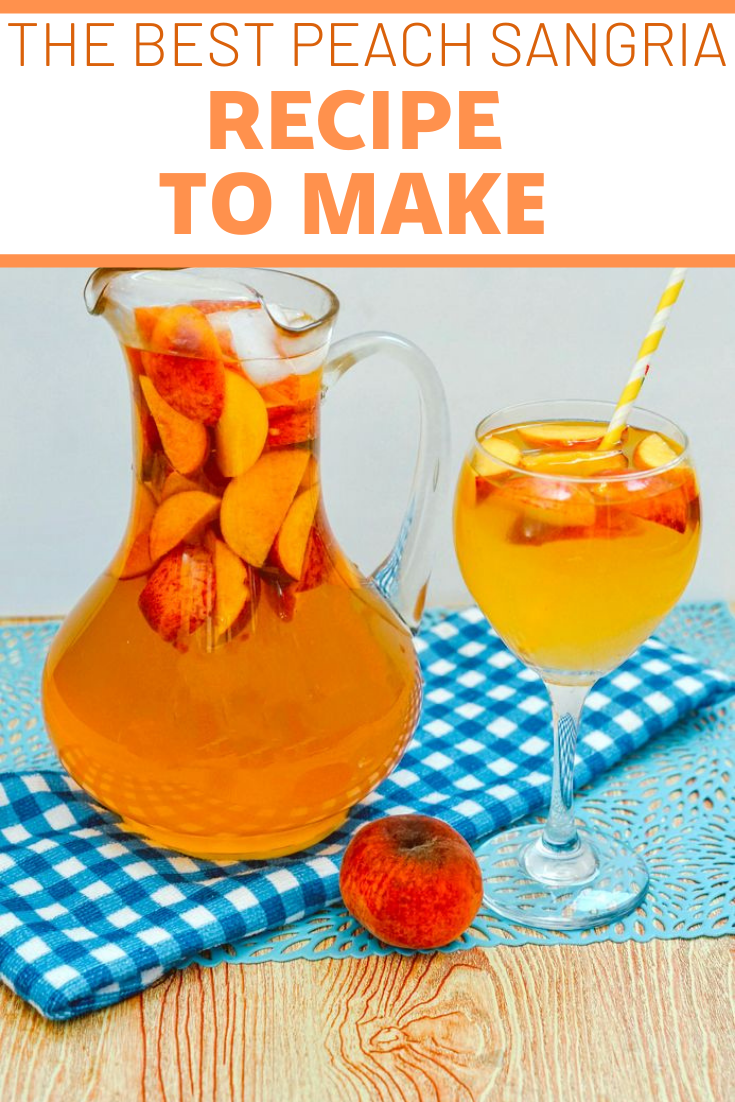 Ingredients
• 1 Bottle Peach Wine • 1 Cup Peach Vodka • Sliced Peaches • Peach Juice
DIRECTIONS for Peach Sangria:
1. In a large pitcher pour the entire bottle of peach wine. 2. Pour in vodka. 3. Add peach slices. 4. Top with peach juice. 5. Mix well. 6. Refrigerate for an hour. 7. Serve & enjoy.
This recipe is so EASY to make. It took me all of 5 minutes to make this recipe and it holds very well too. If you want, you can also add other delicious fruits such as berries, apples, and kiwi to your peach sangria recipe. I found the peach vodka in the liquor store but if you can't find it, you can easily just use regular vodka with the recipe and it will have the same delicious taste.
One trick I have is if you want to make this and freeze it, it stores very well. Simply use a zip lock bag and store the peach sangria in baggies. When you want to use it, take it out of the freezer, thaw for an hour and serve.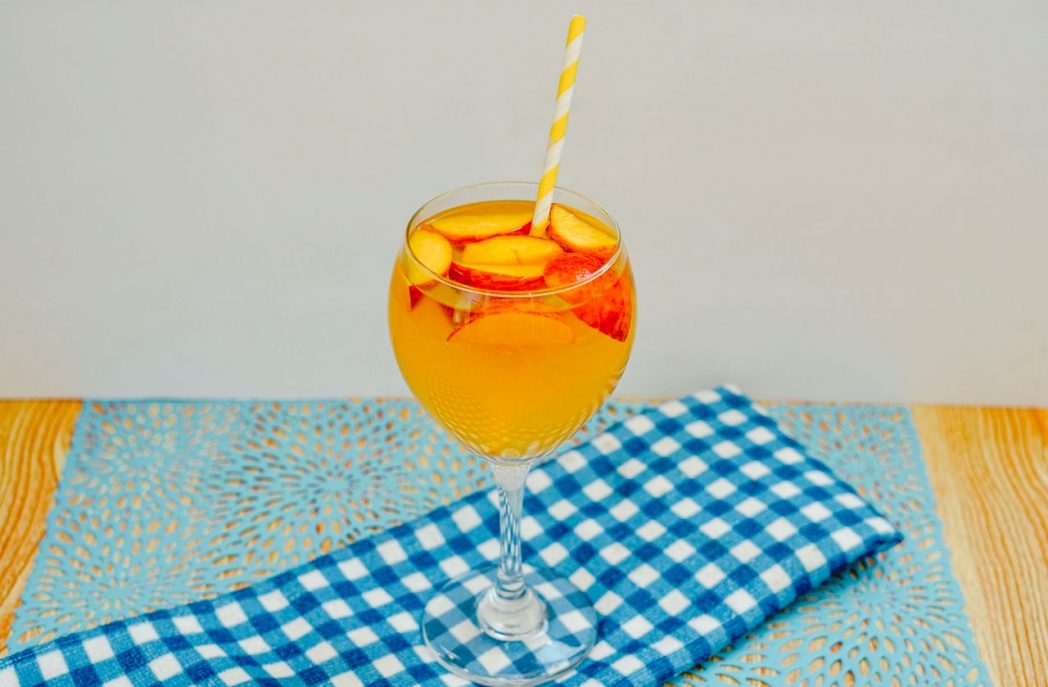 With us all home, this peach sangria recipe has served me well and I know it will to you too! If you make it, let me know what you think on social. I hope you enjoy it as much as we all did! It might be as good as my favorite Olive Garden Peach Sangria Recipe or Applebee's White Peach Sangria.