Just this past week I had the honor to talk to Cody (Puppeteer Stephanie D'Abruzzo) and Jordan Geary (Senior Director of Production and Development, Sesame Workshop) during a virtual press conference for Helpsters Season 2, which is available now only on Apple TV+.  It was a delight talking to them and you can see all the fun questions we were able to ask that day. Since Tay Tay was a big fan, she even had the chance to ask them a few of her own questions.

PRESS JUNKET QUESTIONS FOR CODY AND JORDAN GEARY:
1. This show comes from the makers of Sesame Street.  What does it feel like to work at the workshop?-to Jordan
Jordan said it was a dream come true! He grew up on Sesame and it is a "pinch me moment" of his life. He says when they get together they discuss what would be better for kids in terms of the show.
2. How did your friends get together for Helpsters?- to Cody
Cody said it was a long story. They all came together because they are monsters who want to help. They are a big team that love to help each other and they have the best shop in the world to help solve problems.
3. What is it like working with Helpsters like Cody?- to Jordan
He said it was a lot of fun and he is constantly learning that there is no problem big or small. The monsters teach him. With problems, it is overcome it by coming up with a plan. The Helpsters do this by helping people overcome their problems.
4. How does your team help overcome their problems?- to Cody
Cody said they make a plan and help them out. Planning is the first part of it. After planning, you give jobs to the team to solve the problems. Sometimes they need to debug, sometimes looping things, sometimes sequencing things. It is all about making things clearer to solving the problems. Anyone can be a Helpster!
5. How do you come up with the ideas for the problems?- to Jordan
Jordan said they take things that are kid relatable.  To Sesame, they start off with what do kids like and what do kids want to see. After that, they say what can we infuse in here and make it a learning moment for kids. Kids don't even realize they are learning this way. It is a fun way to learn.
6. What was the genesis of Halloween episode?- to Jordan
Halloween is going to be much different this year but they want to make it nostalgic. It is a big teamwork time and they wanted to tell a story around this.  They wanted to tell stories about this and such a good holiday to do so.
7. What is the best way to adjust when the plans change for kids?- to Cody
You have to adapt and use your imagination/brain to make things better. For example, Cody said they made ghost treats to make things for Halloween. You make things better by having different ideas and adapting to this.  It is about making things fun too!
8. What do you want kids to learn from watching?-to Jordan
They like their watchers to learn some precoding techniques like putting things in a sequence or looping.  Also the importance of working together as a team and finding ways to solve problems. Kids can always ask for help if they are feeling something inside.
9. What is the best part of being a Helpster?- to Cody
Cody said he loves to make lists and checking things of. He also said to actually help people. That is the best part of the job is to make a difference.
10. Tay Tay asked Cody who his favorite customer is?
Cody said he loves Cookie Cornelius and what cookie he should make. He also loves helping Amazing Attikus find his daughter Alli. Sea level Sam was another favorite to help make a boat.  There are so many favorite customers. Jordan said his favorite episode was the Halloween episode which it out now.
11. How do they develop the music for the show?
Paul Buckley is the music supervisor and he is so creative. He said every episode creates a sound. They dance all day and have as much fun as possible.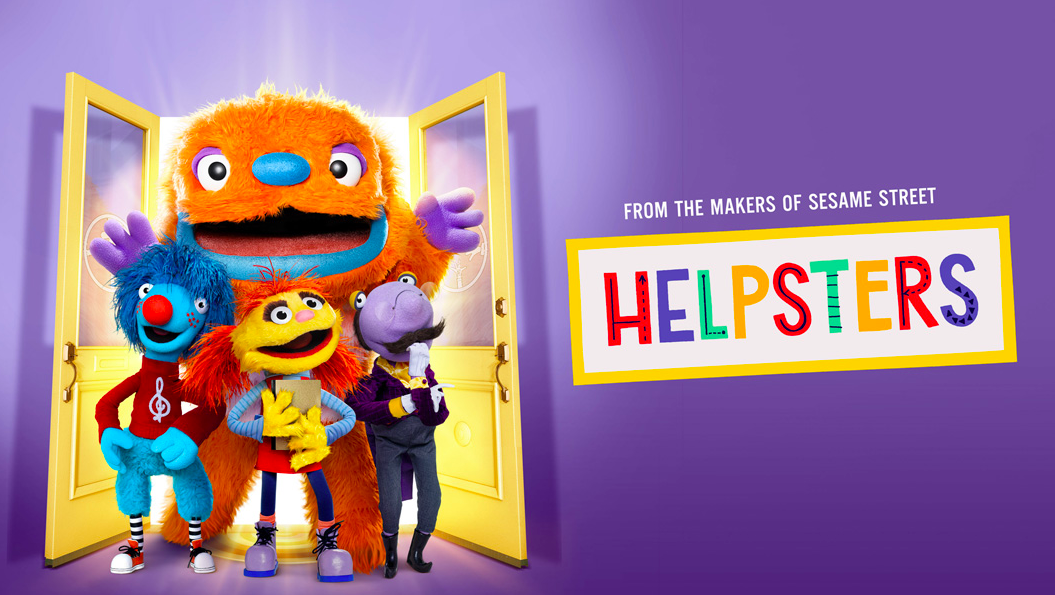 SYNOPSIS OF HELPSTERS:
In Season Two of "Helpsters," preschoolers continue to explore the power of teamwork as puppets Cody, Scatter, Mr. Primm and Heart join a cadre of new celebrity and musical guests to solve problems. The Helpsters approach any challenge – from party-planning to magic trick mastery, and even mountain-climbing – with a can-do attitude, because everything starts with a plan.

Featured guest stars in the new season include Terry Crews, Danny Trejo, Gabby Douglas, Christopher Meloni, Richard Kind, Michael Ian Black, Janeane Garofalo, Michelle Buteau, and Judah Friedlander, with musical guests including Talib Kweli, Matt Berninger, Jason Mraz, K. Flay, Norah Jones, and Ingrid Michaelson.
Emmy Award winner and Parents' Choice Gold Medal winner Tim McKeon ("Foster's Home for Imaginary Friends: Destination Imagination," "Odd Squad") is the creator and showrunner of "Helpsters." He and Sesame Workshop's executive vice president of Creative and Production Kay Wilson Stallings are executive producers.
The recipient of a Parents' Choice Gold Medal Award and Common Sense Media Award, "Helpsters" has been recognized as "immersive, educational, and entertaining." The series teaches young viewers important lessons in pre-coding skills and inspires self-confidence, collaboration, effective communication and much more.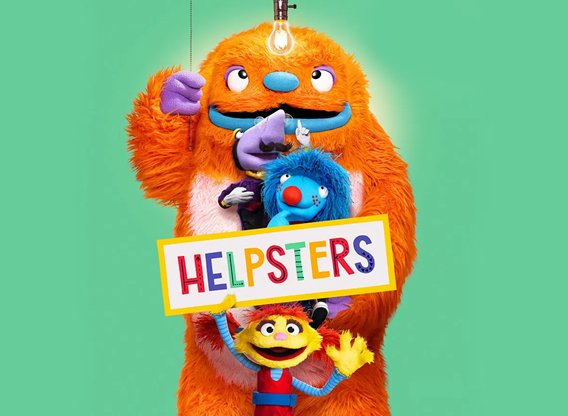 HALLOWEEN SPECIAL:
Helpsters Halloween is available to stream for free now through Monday, November 2.  Coinciding with this episode, the Apple Teacher Learning Center is providing a special themed lesson plan and worksheet to help families, friends and educators celebrate Halloween with Helpsters treats!  Download the worksheet HERE. 
Daytime Emmy and Parent's Choice Award-Winning'Helpsters"  Season Two Now Available on Apple TV+. This is a simply ADORABLE show that is perfect for families!
*Thanks to Apple TV+ for inviting me to this press conference. All opinions are my own and not swayed by outside sources.*