Instructions to make the Sour Cream Onion Dip
This post was sponsored by Hood as part of an Influencer Activation for Influence Central and all opinions expressed in my post are my own.

Hood Sour Cream
 is my secret ingredient for this delicious Sour Cream and Onion Dip. Growing up, my mom always let me help her in the kitchen. In addition to teaching me an important life skill, it also helped us make wonderful memories together. Now that I'm a mom of three, I always try to get my kids in the kitchen, helping me with whatever they can, whenever they can. One of my favorite ways to get them cooking with me is to use ingredients that we love like Hood Sour Cream.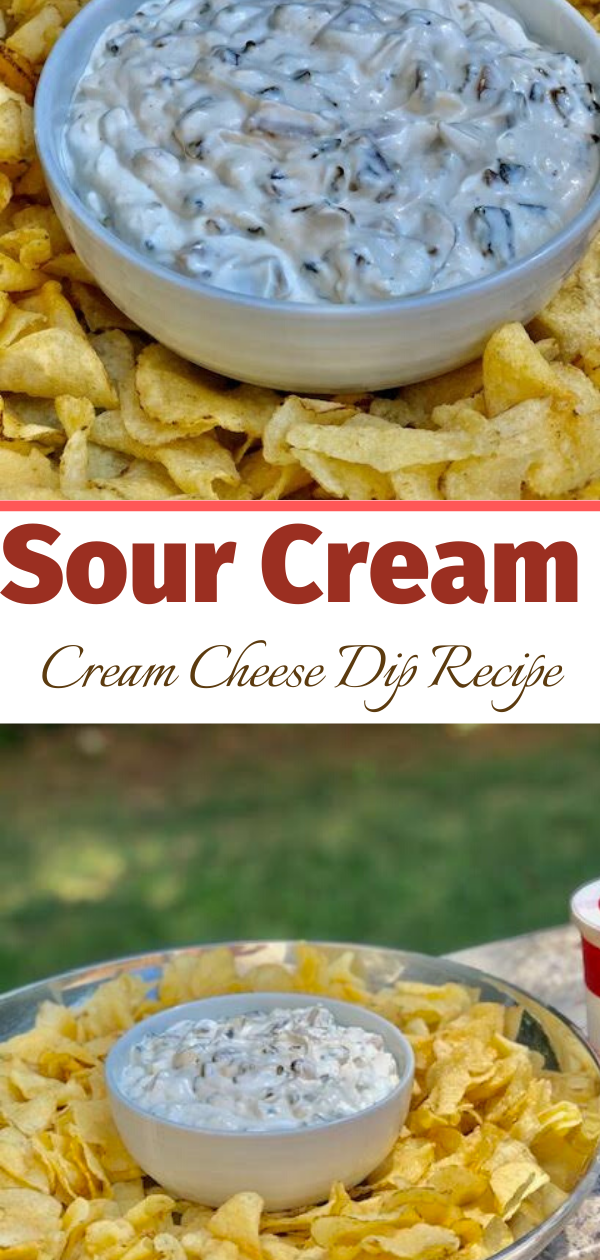 We love putting this tasty sour cream on everything from tacos to tomato soup. It doesn't matter what we cook if we can incorporate sour cream into it, we will. Let's face it, sour cream makes everything better, which is why this Sour Cream and Onion Dip is so delicious.
Why I Love Hood Sour Cream
My family loves Hood Sour Cream because it's so darn good, but as a mom, I love it for other reasons, too. Of course, it's delicious, but it's also food I can feel good about feeding my kids. It's made with high-quality ingredients, so it's always a go-to for delicious recipes. It's also made with real Hood milk and cream. That's important to me because Hood only gets their dairy from farmers who do not use artificial growth hormones. We are what we eat, so I don't want my kids ingesting that stuff! It's also super convenient. In addition to the tubs we all know, Hood also comes in a squeeze bottle. It's perfect for our tacos, baked potatoes, or even mixing with soup to make them more creamy.
It's so nice to know that when I use Hood Sour Cream, I'm using something that tastes so good and is so pure. In today's world, that's really important. With so many foods out there containing all kinds of man-made chemicals, whether they're added for flavor or during the growing process, I'm always on the lookout for foods that only have real ingredients in them. Hood fits that bill perfectly. So my family may love it for the taste, but I love it for so much more.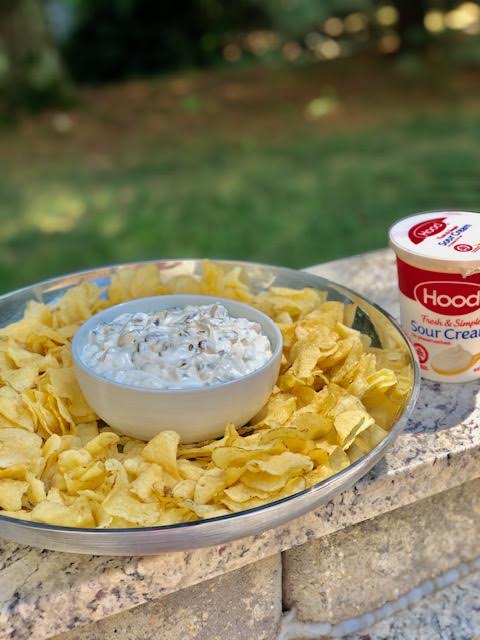 If you are looking for a great recipe this summer, this Sour Cream and Onion Dip is simply amazing!
Ingredients for Homemade Sour Cream and Onion Dip
-2 medium yellow onions
-1 container of Hood Sour Cream 16 oz tub
-1 12 oz. container of regular cream cheese
-1 TBLS sugar
-1 pinch of salt and pepper
1 TBLS of olive oil

INSTRUCTIONS TO MAKE THE SOUR CREAM ONION DIP
Cut up onions into very small pieces on a cutting board.
Place the onions in a large pan with olive oil. Put on medium high heat and add 1 tbsp of sugar to the pan. After 15 minutes, the onions will be caramelized and a deep brown color.

Let the onions cool for 10 minutes. Transfer to bowl and mix in cream cheese, pinch of salt and pepper, and Hood Sour Cream.
Mix well for about 5 minutes to remove big clumps.
Put in fridge for about 20 minutes and then serve for chips.
ENJOY!
Give This Sour Cream Onion Dip Featuring Hood Sour Cream a Try!
Hood Sour Cream is all-natural and all-delicious, making it the perfect ingredient for almost any recipe you can imagine. This Sour Cream and Onion Dip is a big hit with my family, and part of that is because Hood is just so good. I hope you'll give this Chip Dip with Sour Cream recipe a try. I know you and your family will love it.