It seems like a century ago but last month I walked the red carpet of Disney's new live-action feature, Mulan. As most of you know, this movie was scheduled to be released at the end of March but because of the situation of our country, this movie has been pushed back. I do not have an official date yet but when I do, I will be sure to let you all know.
I have talked about many red carpets I have been invited to through the years and you can simply click my movie tab to see all my movie red carpet experiences. Each one is special and unique, leading the way to a national release of the movie.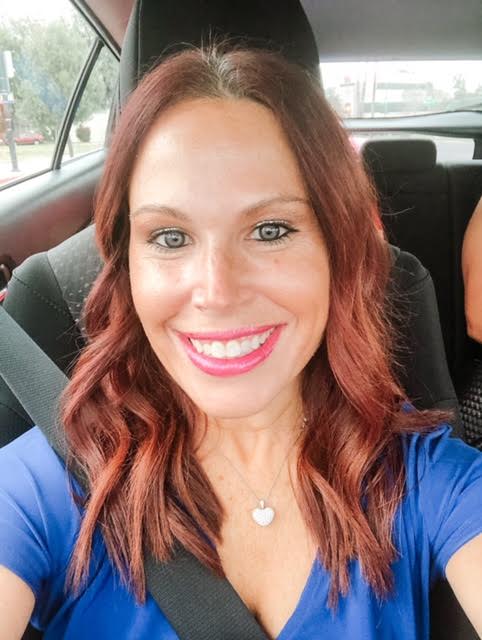 Mulan's red carpet premiere included watching the movie at the Dolby Theater followed by an Asian inspired after party which was simply wonderful. When we got to the red carpet, we were immediately greeted by breathtaking decor in Asian themes. They had signage all over the red carpet and we were able to take plenty of photo opps like these: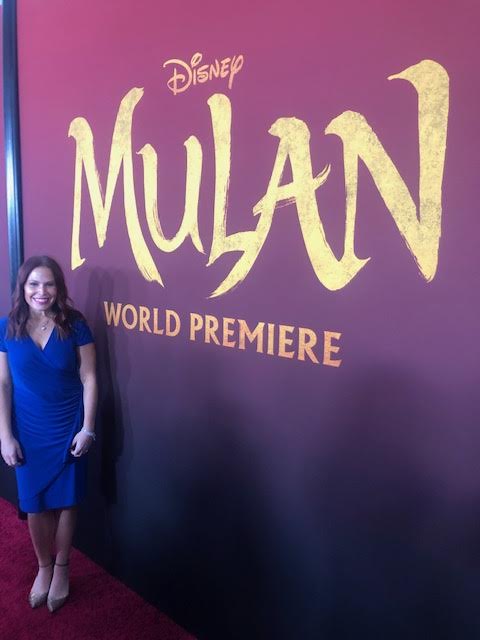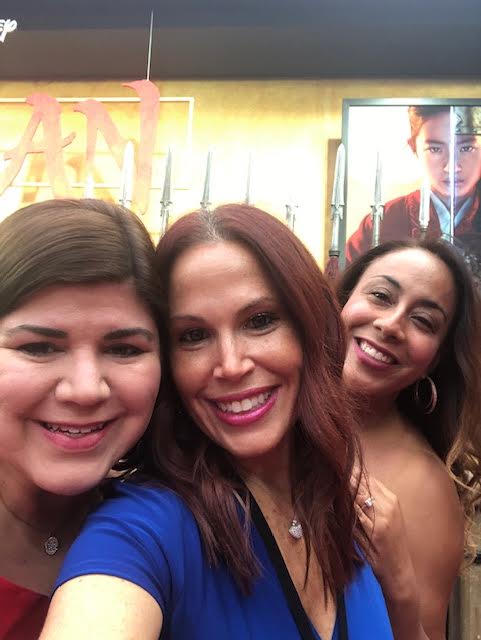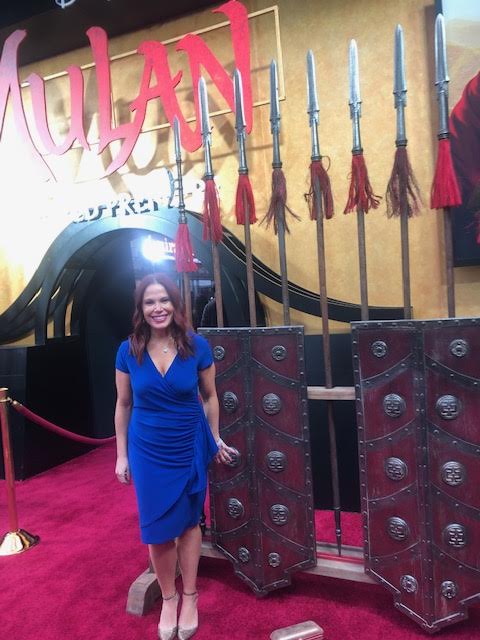 When you are on the red carpet, you are able to see the celebrities of the film, along with outside celebrities, doing interviews and taking pictures. We were able to see some of the stars including Yifei Liu, Donnie Yen, Jet Li, Jason Scott Lee, Tzi Ma, Yoson An and Ron Yuan who were joined by director Niki Caro and producers Chris Bender, Jake Weiner and Jason T. Reed.  Music superstar Christina Aguilera, who recorded a new version of the hit song "Reflection" for the film, was also in attendance and graced the red carpet to the delight of the crowd.
The dresses I saw on these actresses were gorgeous with long flowing trains, beading, and beautiful stitching. It was breath taking to see the beauty of these actors and actresses. Mulan has an all Asian cast and I loved watching it all. For someone like me who is infatuated with the Asian culture and visited many landmarks in Asia, I absolutely loved every second of this experience.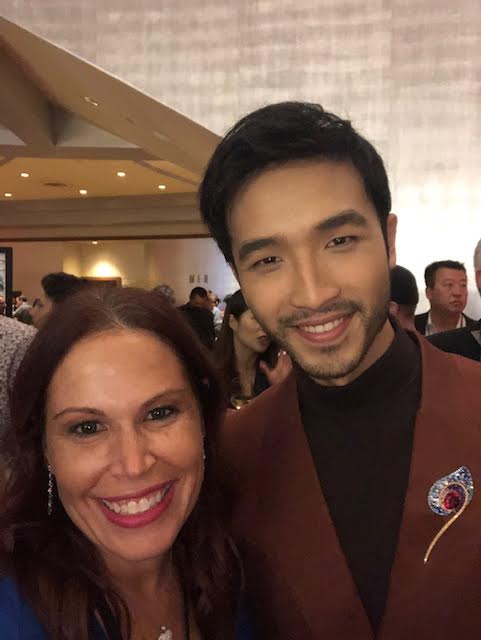 Once inside of the Dolby Theater (yes, where the Oscars take place) we sat down with our popcorn and drink and viewed this two hour movie.  I can't really say much about this movie other than I LOVED IT SO MUCH! Might perhaps be in my top five favorite live action films that Disney has done thus far. When we have a release date, we can talk more about it!
ABOUT MULAN:
Acclaimed filmmaker Niki Caro brings the epic tale of China's legendary warrior to life in Disney's "Mulan," in which a fearless young woman risks everything out of love for her family and her country to become one of the greatest warriors China has ever known. When the Emperor of China issues a decree that one man per family must serve in the Imperial Army to defend the country from Northern invaders, Hua Mulan, the eldest daughter of an honored warrior, steps in to take the place of her ailing father. Masquerading as a man, Hua Jun, she is tested every step of the way and must harness her inner-strength and embrace her true potential. It is an epic journey that will transform her into an honored warrior and earn her the respect of a grateful nation…and a proud father.
"Mulan" features a celebrated international cast that includes: Yifei Liu as Mulan; Donnie Yen as Commander Tung; Tzi Ma as Zhou, Jason Scott Lee as Böri Khan; Yoson An as Honghui; Ron Yuan as Sergeant Qiang; with Gong Li as Xianniang and Jet Li as the Emperor. The film is directed by Niki Caro from a screenplay by Rick Jaffa & Amanda Silver and Lauren Hynek & Elizabeth Martin, suggested by the narrative poem "The Ballad of Mulan." The producers are Chris Bender, Jake Weiner and Jason Reed, with Bill Kong, Barrie M. Osborne, Tim Coddington and Mario Iscovich serving as executive producers.
After the movie ended, we went into the theater and hotel for the 3 level after party, complete with Asian food, celebrities, photo opps, and much more. I had to leave early to catch a flight home but I enjoyed every second of it.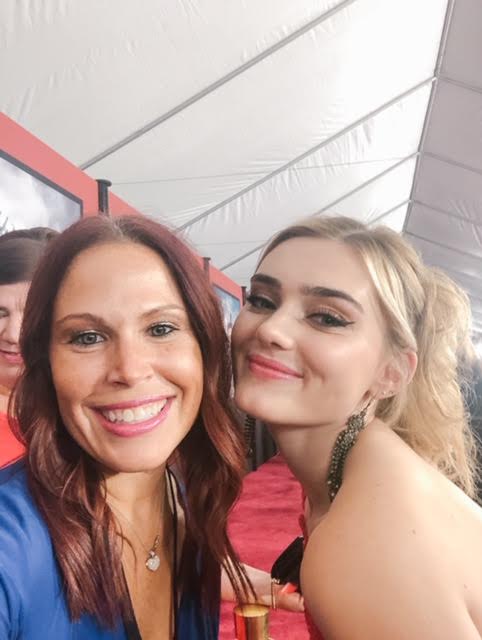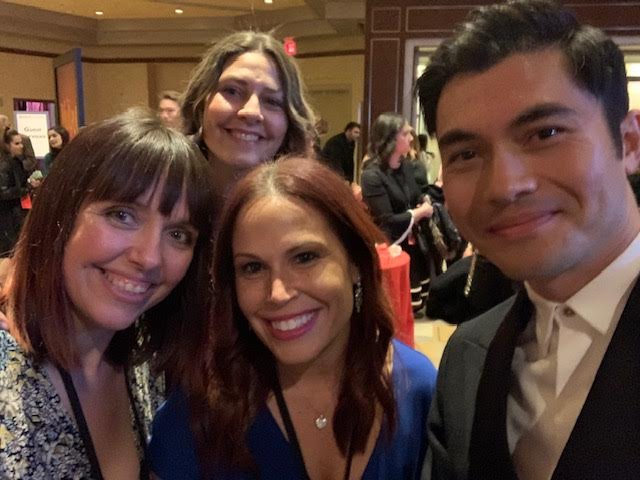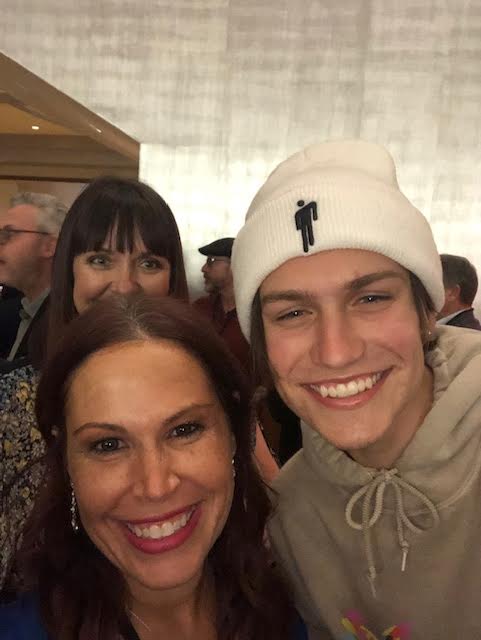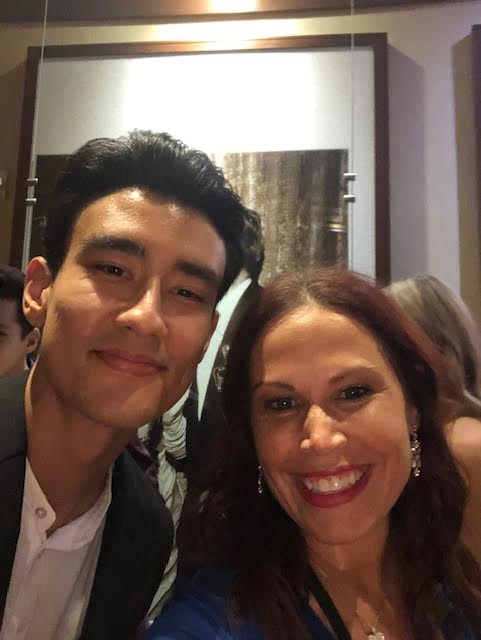 Be sure to keep following along because once I know more, I will be telling you my thoughts about this wonderful movie. Meanwhile follow along on Mulan's social media handles:
Website:                                   Disney.com/Mulan
Like us on Facebook:              https://www.facebook.com/WaltDisneyMulan/
Follow us on Twitter:              https://twitter.com/DisneysMulan
Instagram:                                https://www.instagram.com/mulan/
*Thanks to Disney for having me. All opinions are my own and not swayed by outside sources.*