It is almost time for Valentine's Day. Just in time for this fabulous holiday, here is a list of 15 adorable Valentines Day Wreaths. Each of the Valentine's Day Wreath is beautifully constructed, easy to make as a family, and would add a special touch this Valentine's Day!
15 Easy Valentines Day Wreaths To Make:
Modern Love Arrow Wreath by Mod Podge Rocks
Valentine's Day Gnome Wreath by Our Crafty Mom
Valentine Scrap Wreath by Kennary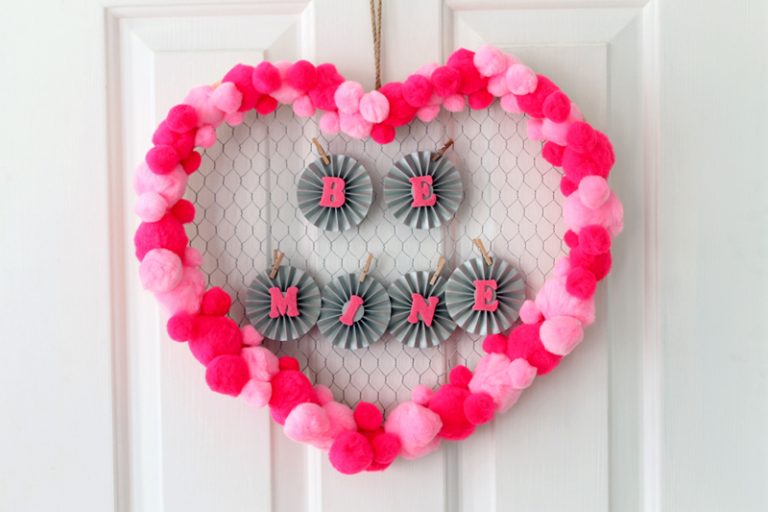 Tissue Paper Heart Wreath by A Step in the Journey
Burlap and Felt Wreath by Decor by the Seashore
Clothespin Valentine Wreath by A Cultivated Nest
Bauble Valentine Wreath by Mom Dot
Embroidery Hoop Valentine Wreath by Real Coake Family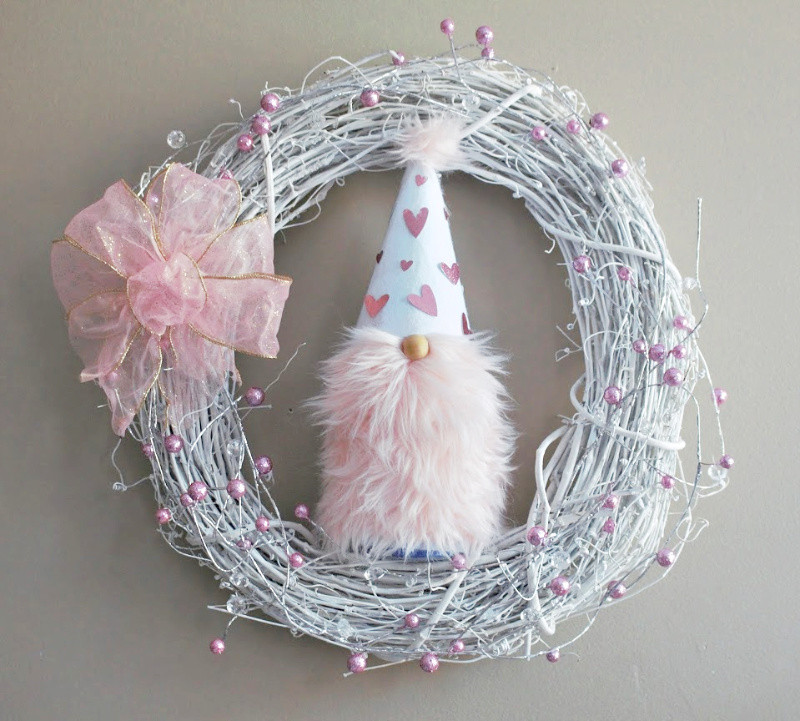 Tissue Paper XO Wreath by Designer Trapped
Tissue Paper Kid Made Wreath by Artsy Fartsy Mama
Burlap Cupid's Arrow Wreath by Worthing Court
Ruffled Burlap Valentine's Wreath by Cottage at the Crossroads
Sweater Valentine Wreath by Fleece Fun
Candy Heart Wreath by Tried and True
Be Mine Valentine's Day Wreath by The Country Chic Cottage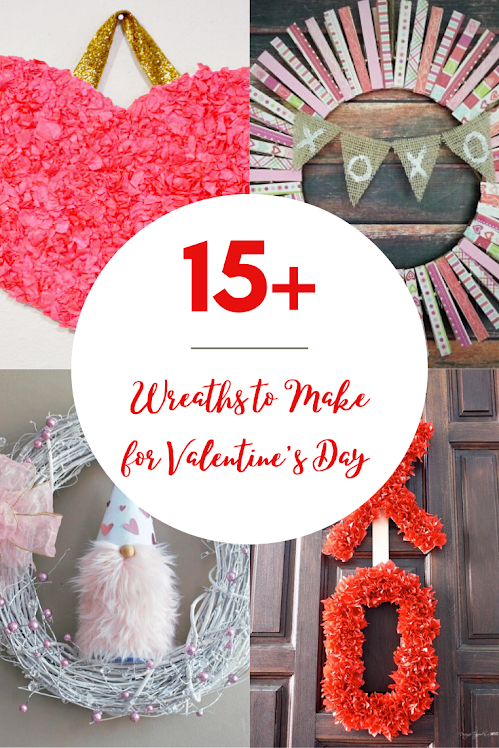 A quick trip to a craft store and you can gather the materials for your Valentines Day Wreaths. I know wreaths are equated to Christmas but imagine you can re-image your wreaths for Valentine's Day.  These wreaths are pretty, easy to make, fun to do with the family, and beautiful!
For Valentine's Day this year we plan to make a few of these Valentine's Day Wreath and give to our family and friends. It is another take on the traditional wreaths. These are just some ideas to make the wreaths. You can feel free to use any colors, wreath shapes, or patterns you like. It would be a good craft to make on a rainy day with the family and you can incorporate everyone in your family to make them.
If you make a Valentine's Day Wreath, let me know. I would love to see your creations!