Unless you've been living under a rock lately, you know that we're smack dab in the middle of cold & flu season. Seems like everywhere we go there's an icky cough here or a runny nose there. This is especially true if you're like me and have little ones in public school. There is always a bug going around and it doesn't matter if you have kiddos enrolled in daycare, preschool, public school or private school. If you have kids attending school anywhere or even attending public events, chances are they'll pick something up! Seems like as soon as the change of season is upon us (September through March) there is no shortage of needing to have vitamins, and a stocked medicine cabinet. Enter the TaoTronics Humidifier!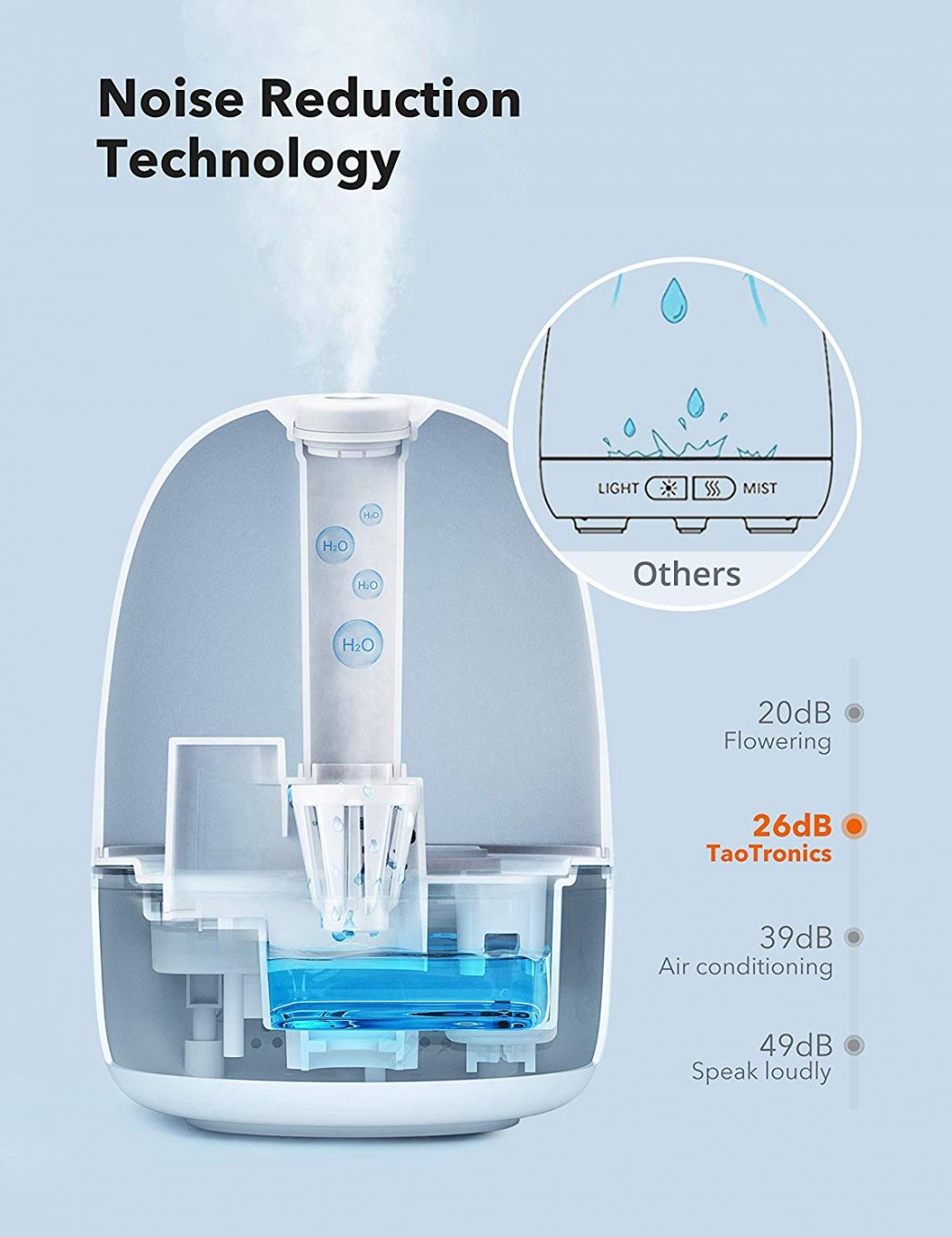 Although being sick can seriously take a toll on children, as well as us parents, it can be especially hard on younger children. When my kids were babies it was dreadful when they came down with any type of sickness, whether it was a cold, the flu or even allergies. Aside from having to see how miserable they are during the duration of the virus, the hardest part is feeling helpless without having the ability to communicate effectively with them in regards to finding out what hurts or where. Unlike with older kids, they can't tell you outright what's going on. They can only cry to alert you to a problem, not tell you how to fix it.
No matter what ailment my little ones had earlier on in life, my first go to was always to plug in their humidifier and run it overnight. I was told by our pediatrician years ago that one of the key factors in keeping our babies healthy was to start with clean, pure air. The main function of a humidifier is in fact, to create one such atmosphere for little ones (although it can be used for older kids AND adults too!)
The TaoTronics Humidifier is a great example of a humidifier that every parent should have in their infant room! This little beast not only creates clean air, it also works to keep natural moisture in the room as well which is beneficial to keeping away stuffy noses, sore throats and dry sinuses (winter and artificial heat being the main culprits here). When you've got a sick little one and congestion is building in their chest, a humidifier will work quickly to add moisture to the air and help break up stubborn mucus build-up, which allows your baby to sleep better while getting adequate air flow. This also helps soothe irritated skin conditions like chapped lips, and even eczema.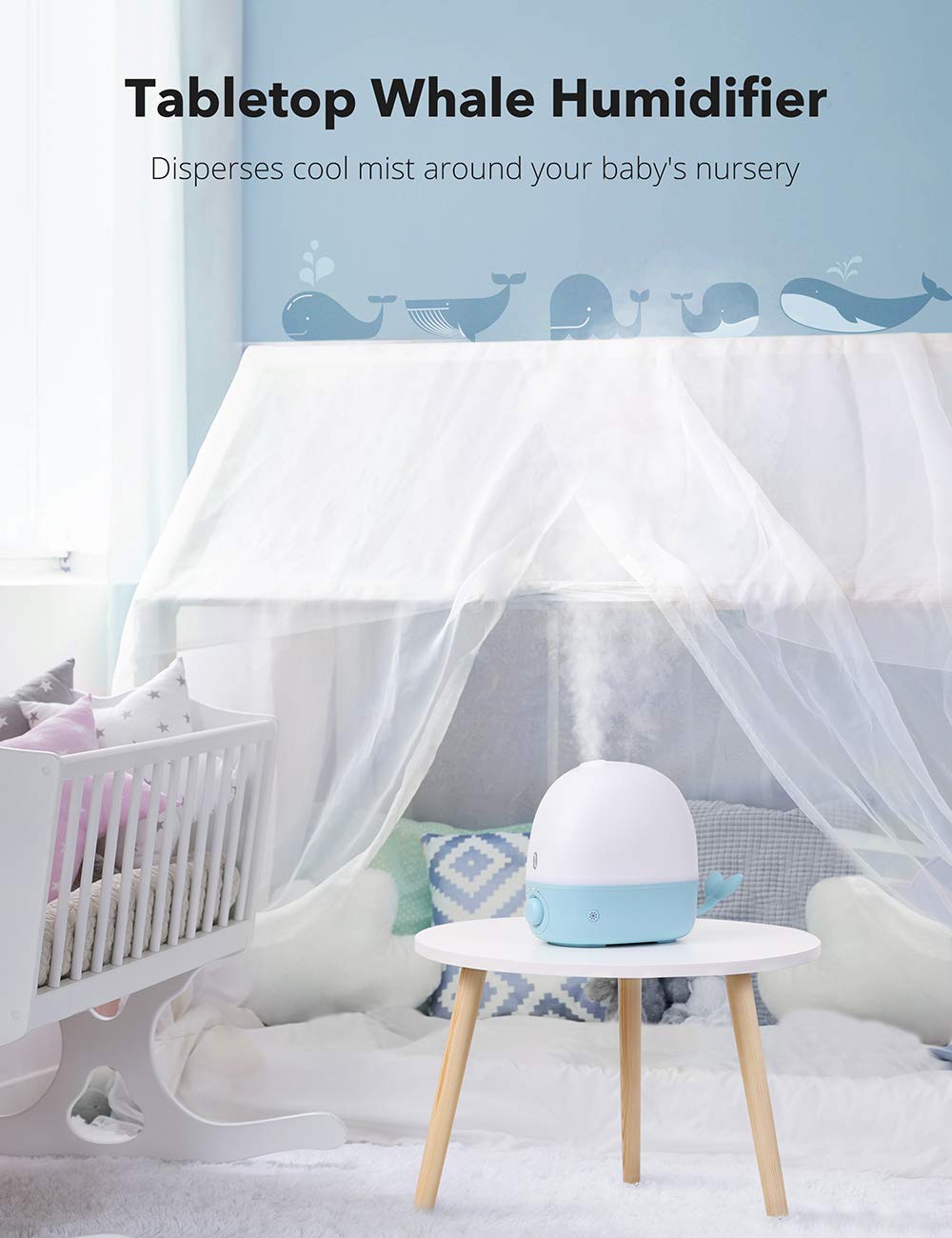 As an added benefit, the TaoTronics Humidifier also doubles as an Essential Oil Diffuser and Nightlight. 3 products for the price of one is a heck of a deal, if you ask me! You can illuminate a space to make little ones feel secure and fill it with soothing oils with beneficial health properties, all at once!
Additional benefits of the TaoTronics Humidifier include:
Adorable table top design
2.5L Tank that provides 30hrs of continuous mist
BPA free craftsmanship
Easy to use soft Night Light that activates with a gentle press of a button
Whisper quiet background noise
Easy to clean and sanitize, with minimal part removal and assembly!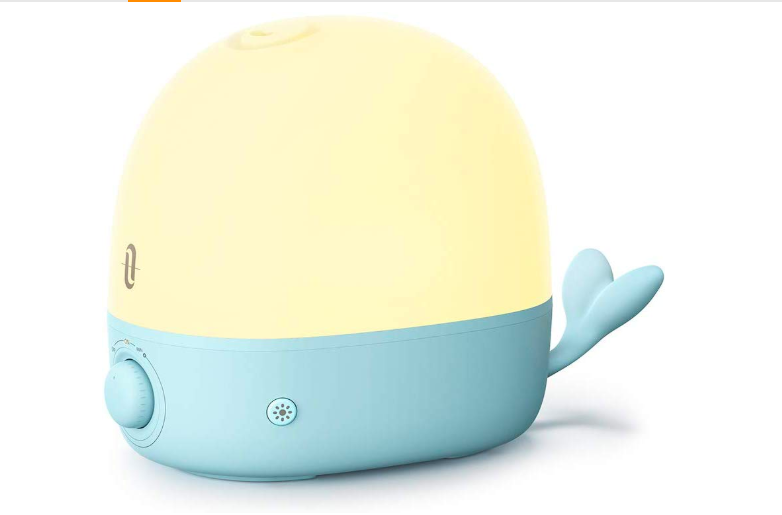 I can tell you firsthand that it's hard to find good, quality products geared towards wellness and little ones. The TaoTronics Humidifer is worth its weight in gold and has been a great product to have in our little one's bedroom over the last several weeks. This is one product that I can genuinely say I'm impressed with!
*This is a partnered post. All opinions are my own and not swayed by outside sources.*