There's nothing more frazzling than being in the middle of an article or editing a photo for a deadline post and experiencing a tech malfunction. Freezing continuously, slow connection, or worst of all, getting the blue screen of death, are things that I have experienced many times throughout the course of my blogging career. Only twice have I ever gotten the blue screen of death, though, but I can tell you that while I was at least better prepared for the 2nd occurrence, it is still like receiving a sucker punch to the stomach. All of that hard work: files, hours of edited content, pictures (personal and blog related) and more, all wiped in the blink of an eye. Without warning, just gone.
It can cause anger, devastation, etc. but it can also bring tears. These days I back up everything, never forgetting the lose of long hours of hard work, backing it up,  just in case the worst should happen. That being said, I'm posting today about the opportunity I received to review an Acer Aspire 3 and how relieved I feel to have it on-hand as a computer.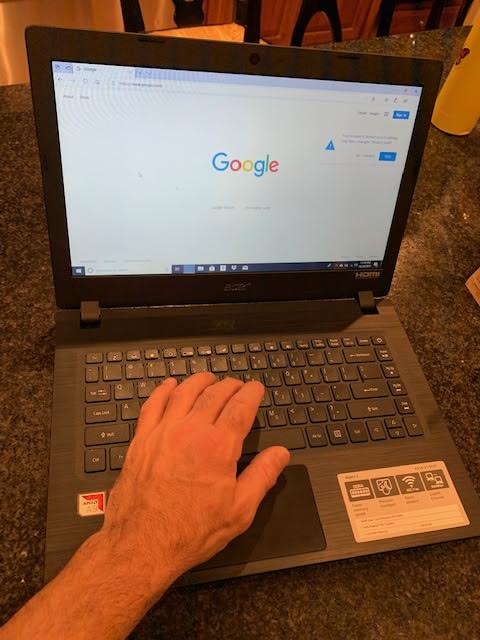 My flash drive, that I keep in my desk drawer since my first total computer meltdown (blue screen) can easily be uncapped and inserted into the Acer Aspire. Everything I've backed up on it can be accessed instantly, with no loss to cry over. This particular laptop is capable of meeting all of your daily computing needs, whether they be for work or for pleasure OR in my case, a little bit of both.
With it's 14″ inch widescreen display, I can easily view everything from photos and word documents to solitaire, all without having to squint like I've found myself doing with smaller screens. You can't beat the clarity nor quality of the graphics supported by it's Integrated AMD Radeon R5 capabilities. If you value pleasing visuals and sleek design, the Acer Aspire 3 won't let you down, that's for sure. It's also surprisingly slim despite it's larger size, fitting neatly in my travel bag without having to fight with the closure or bulging out at the sides like some laptops do when they're too big for your desired carry-on (a must-have for ALL of my travels.)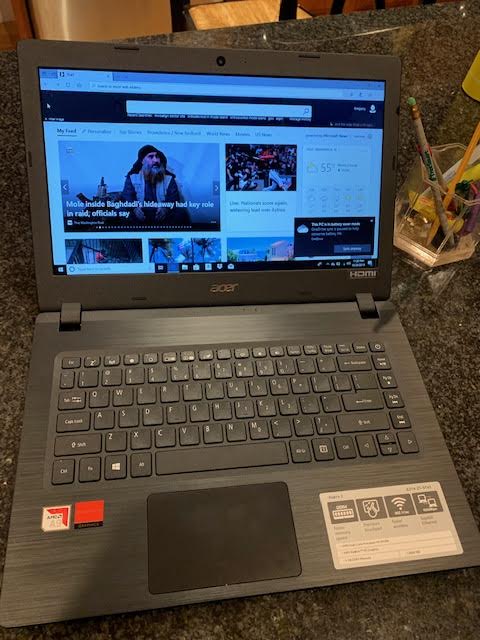 Streaming, downloads and browsing are all a cinch as well with the Aspire 3. Since unboxing and firing it up, I haven't experienced a single lag in my connection; no matter whether I'm using it for personal research (a.k.a online Christmas shopping) or blogging while away from my main computer.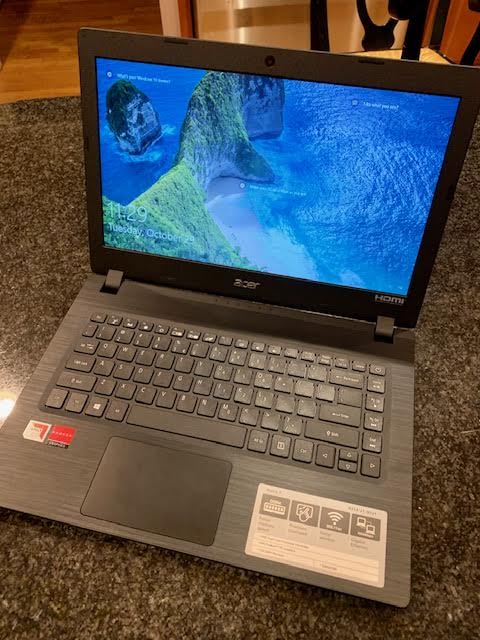 Some of the more important key features that I've noticed and appreciate include but aren't limited to:
Supports new Windows 10 features including Cortana (your personal assistant) multitasking and your action center.
Improved connection, with speeds up to 3 times faster than previous generations of Acer Aspire models.
128 GB of hard drive space so you never run out of valuable storage.
Up to 5.5 hours of battery life that enables you to work longer whether at home or on the go.
HDMI Port with HDCP support.
Compact and fully portable weight of 5.23lbs
Of course, I'm not a technology genius so I can't get truly in depth about the specs of the Acer Aspire 3..however, I can tell you that as someone who has used several laptops over the years while blogging, that I'm thoroughly impressed by what I do know from using the Aspire 3. It has been a great backup computer for the time I've been utilizing it!
To find out for yourself whether or not the Acer Aspire 3 is the right fit for your computing needs, you can visit Acer online and check out the long list of tech specifications. I absolutely love it! To keep yourself up to date on everything Acer has going on now and into the future, you can become a fan of their social media sites like Facebook|Twitter|Instagram.
*I received this product for review. All opinions are my own and not swayed by outside sources.*