It is FINALLY summer time! I say this over and over but there is nothing like summer time in Rhode Island. This year I was on the hunt for a gorgeous beach bag and it could not have come at a better time that Samantha Mason contacted me to do this. Samantha is from Thirty One Gifts and has a large selection of fabulous bags, beach bag totes, and so much more.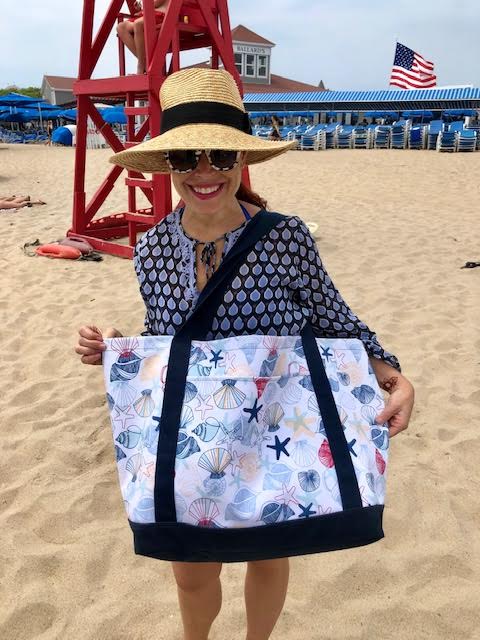 Samantha is a mom who helps run their families construction company, and she also been an independent Senior Consultant with Thirty-One Gifts for over 4.5 years. Thirty-One Gifts make amazing bags, purses, wallets, jewelry, home décor and more. They have a lot of Home Organization products and ideas.
We received this gorgeous and huge Saltwater Shells tote that is simply the best! With me being a beach gal,  I love the patterns and colors of this beach bag. With seashells all over, I love taking this bag on the beach with me.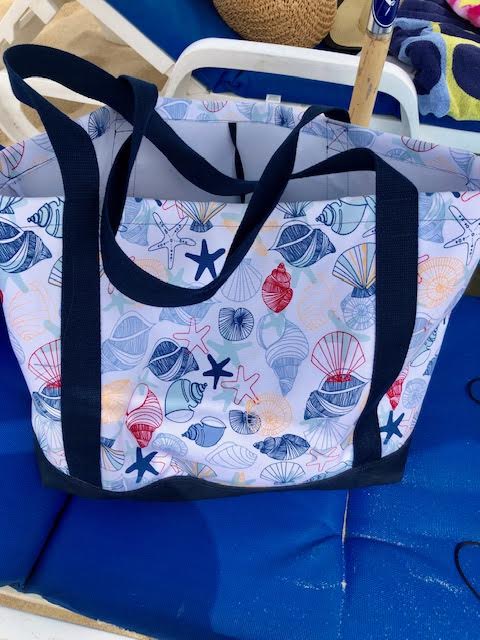 It also has a ton of room inside to store just about anything. I took a few people to the beach that day and I still had so much space left with all their beach towels inside. Just take a look: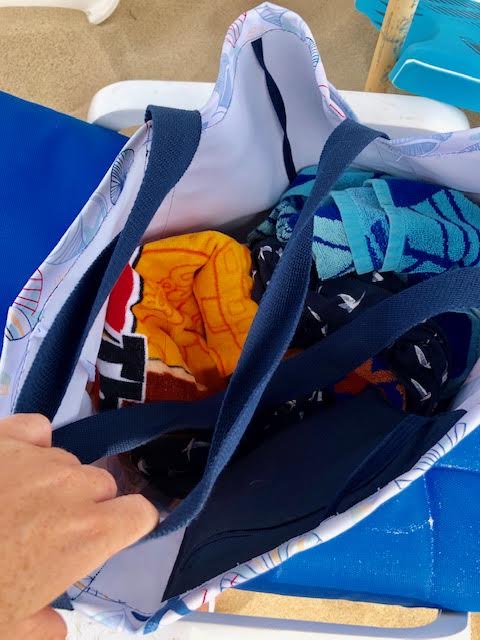 They have a smaller size one which is currently on sale for only $20. If you are looking for a great camping or gym bag, this is the bag for you. It is also a great bag for trunk storage or for an organizational bag.
Thirty-One Gifts has so many fun, functional, fashionable, and affordable gifts for everyone. Each bag is created with love and has special patterns to go along with the look you are going for. They also have various sizes depending on what you need the bag for.  Check out Thirty-One Gifts for all the bag ideas today!
*I worked with Samantha Mason on this review. All opinions are my own and not swayed by outside sources.*