Two weekends back, Boundless Adventures in Berlin, MA invited my family to spend the day at their place. To say we had a blast is an understatement. My kids LOVED it!! Boundless Adventures is an aerial and zip line park that spans over 9 different rope courses. They combine various high intensity rope courses with fabulous zip lining. Some of the lines are high in the trees and requires adventure-seekers to swing, climb, balance, traverse and zip-line.
Boundless Adventures Berlin MA:
The best part of the course is they have courses from beginner to advance. The beginner ones are close to the ground and do not require much stamina or strength. When you advance up the courses, it requires more strength and stamina. They also have age requirements as you move up the levels.
I took my two older ones who are 8 and 10, and we stuck to the beginner and intermediate tracks. On the intermediate tracks my 8 year old needed a bit of help but these tracks needed me to come along, so it was all good. I loved the transition between the various courses and how each course was different than the one before.
When you arrive at Boundless Adventures, you are given a harness and you can not go on the course until the technician gets you into the harness, double checks everything, and goes through the safety tutorial. The safety tutorial is about 15 minutes but explains everything in depth. After that, you can try to do your clips on the introductory line and then you can start your adventures.
Zip Line Obstacle Course:
I thought it might be hard for the kids to clip on but it absolutely was not. They have a safety mechanism intact so you will always be buckled in regardless and you have zero chance of ever falling. They also have technicians on the ground who are there if you get stuck or you need help maneuvering through the course. Zane had a bit of trouble and he was readily able to get some help when I was on the other side of the line.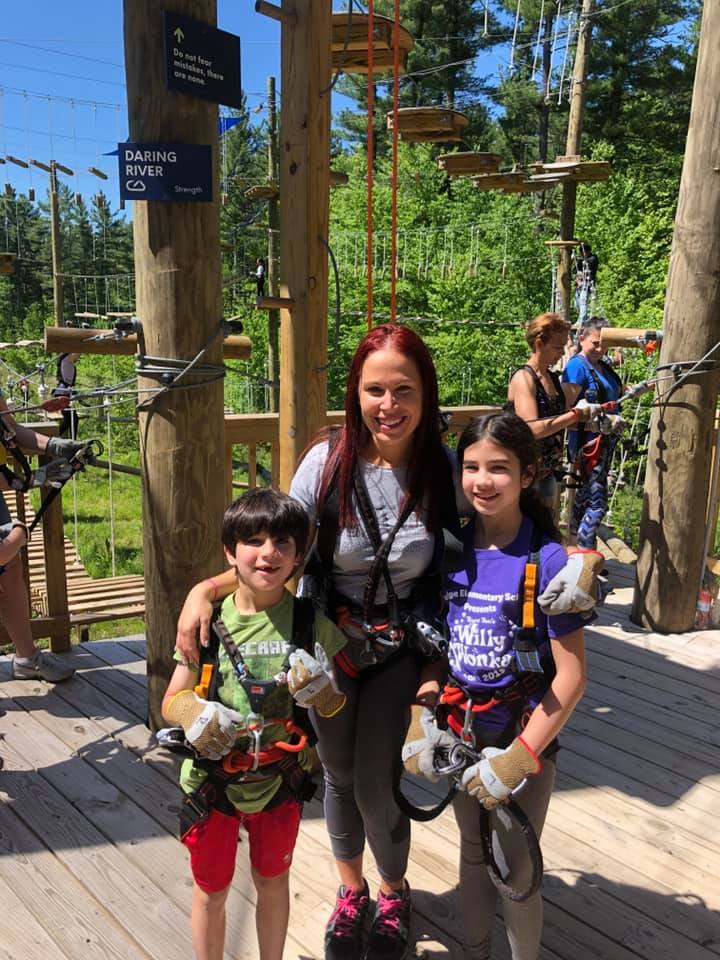 Adventure Course Near Me:
If you are looking for fun summer adventures, you must given Boundless Adventures in Berlin, MA a try today! For more information, visit their website at Boundless Adventures. Happy trailing!
*I worked with Boundless Adventures on this post. All opinions are my own and not swayed by outside sources.*