*This is a partnered post with Abrams Books. All opinions are my own and not swayed by outside sources. *
My daughter Hayley is 10, 11 in October, and one thing she loves to do is read! No matter what time of day, if there is a book interesting to her, she picks it up. However, there have been so many books through the years I have bought for her that she didn't read past chapter 1. This is not the case at all with the newest book by Jeff Kinney called Diary of an Awesome Kid: Rowley Jefferson's Journal.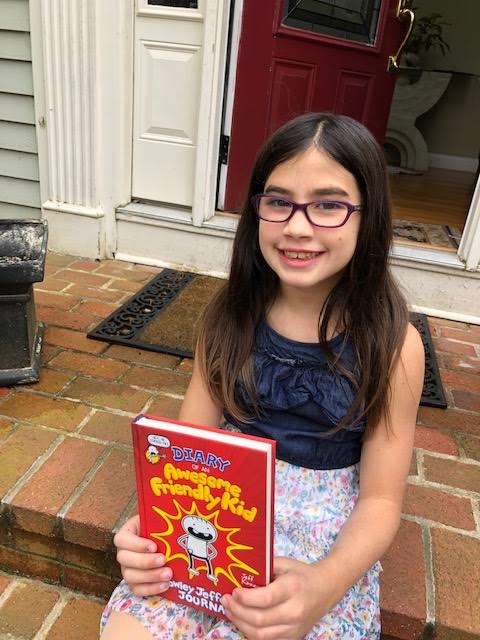 Hayley read the first book in her wimpy kids books, Diary of a Wimpy Kid and could not put it down. Since she received the new spinoff novel, Diary of an Awesome Friendly Kid: Rowley Jefferson's Journal, it was all she talked about with her friends. This has become her new favorite book.
As a mom I love that she loved this book because my daughter Hayley is by far one of the most awesome an  friendly kids I have met (and no I am not saying this because I am her mom). As a lot of my readers know, Hayley was cast in her first professional play in Rhode Island that will run for 21 shows. The commitment on her part for this role is outstanding. She rehearses 5-7 days a week, 4-6 hours at a time. On top of this, she recently got all A's on her report card, as well as receiving platinum scores at her talent competition last month.
However, the most important fact about Hayley is how kind she is, which is why I am glad she can relate to this book. Hayley will do just about anything to make her friends smile, even when they are having gloomy days. All her instructors and teachers always remark how kind spirited, friendly, and loving, Hayley is. As a mom, I am really proud of her all the time!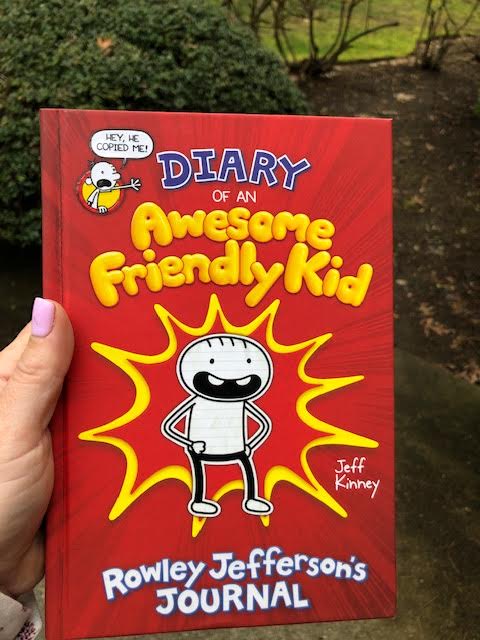 As I said before, this book is really great. Here is a synopsis of this book, recommended for kids ages 8-12: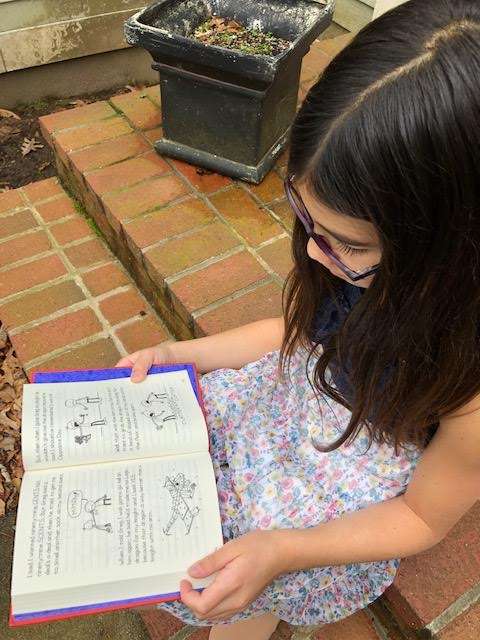 Get ready for a whole new look into Jeff Kinney's Diary of a Wimpy Kid!
Introducing the newest Wimpy Kid author—Rowley Jefferson! Rowley's best friend Greg Heffley has been chronicling his middle-school years in thirteen Diary of a Wimpy Kid journals . . . and counting. But it's finally time for readers to hear directly from Rowley in a journal of his own. In Diary of an Awesome Friendly Kid, Rowley writes about his experiences and agrees to play the role of biographer for Greg along the way. (After all, one day Greg will be rich and famous, and everyone will want to know his life's story.) But Rowley is a poor choice for the job, and his "biography" of Greg is a hilarious mess.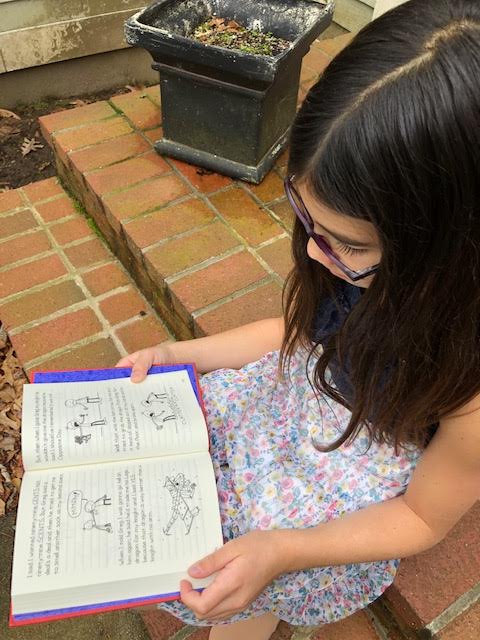 About the Author and Jeff Kinney Books:
Jeff Kinney is the #1 USA Today, New York Times, and Wall Street Journal bestselling author of the Diary of a Wimpy Kid series and a six-time Nickelodeon Kids' Choice Award winner for Favorite Book. He has been named one of Time magazine's 100 Most Influential People in the World. He is also the creator of Poptropica, which was named one of Time's 50 Best Websites. He spent his childhood in the Washington, D.C., area and moved to New England in 1995. Jeff lives with his wife and two sons in Massachusetts, where they own a bookstore, An Unlikely Story.
If you are interested in learning more about this book, check out the Wimpy Kid Site. Also Greg Heffley, the titular hero of the Wimpy Kid series, returns in Diary of a Wimpy Kid #14, out later this year!