Anyone who knows my family knows that we're constantly on the go. From the time I'm getting little ones ready for school and myself off to work in the mornings until the time we get home at night, there's very little time for relaxing during the week. Between school, work, bank runs, grocery shops, extra-curricular activities and social engagements, it's a never ending carousal of activity. By the time the weekend rolls around our little family is plumb worn out, however, it doesn't stop us from taking advantage of those two days to celebrate being together as a family.
Not only do we enjoy being outdoors together as well as indulge in the occasional day trips but we also use the weekends as time to gather in our kitchen/dining room for family meals. This is something we don't get to do together as often as we'd like, with dinners being rushed in order to meet early bedtimes or blog deadlines on my end. Often times we're also drained of energy and just want to retire for the night but on Sunday's we make it a point to put everything else on hold and simply exist together as a family, laughing, cooking & eating together.
This bonding time is essential to all of us as a family and helps us decompress enough to tackle the coming week head-on. It also gives us time to catch up with what's going on in one another's lives such as happenings at work, the latest at school, etc. which are things that sometimes go by the wayside during the week when we're all feeling exhausted, rushed and stressed out from the day to day activities. Not only does setting aside Sunday's help us catch-up as a family but it also has been giving us a chance to try out new recipes that I've been accumulating over the last few months; especially those found in T-Mobile CEO John Legere's cookbook, "Slow Cooker Sunday." These slow cooker meals are incredible!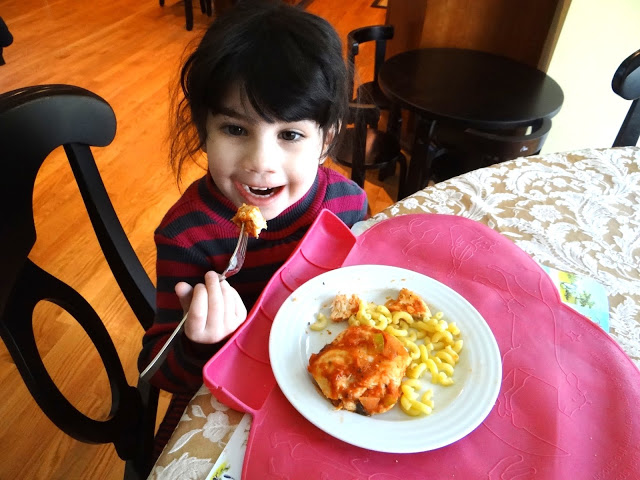 Most slow cooker meals cookbooks are a compilation of mouthwatering recipes that make cooking a breeze for busy families but Slow Cooker Sunday is filled with a mixture of recipes, and advice that you can take from the office to your home kitchen. Not only are there 52 delicious and easy slow cooker recipes to choose from that will have your family crowding around the kitchen table but in keeping with T-Mobile and Legere's commitment to giving back, net proceeds from the sale of the book (which hit shelves December 7th) are going to Feeding America to support its mission of feeding America's hungry.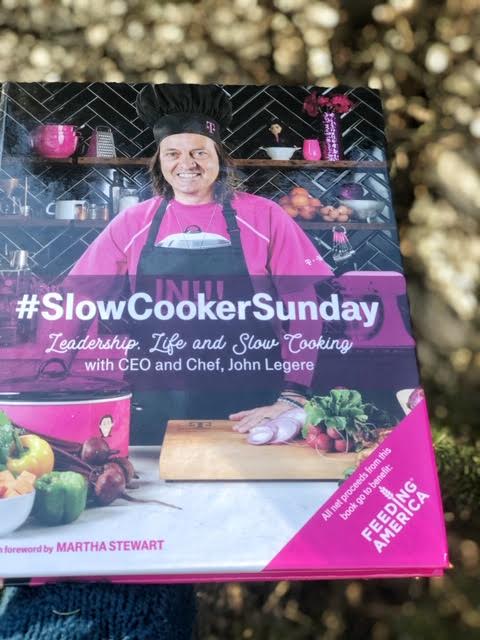 Since receiving my copy of Slow Cooker Sunday, my family and I have enjoyed a couple of memorable recipes shared within by John Legere's. We may or may not have cheated and cooked one or two during the week as well due to the others being such a huge hit here at home! If you're looking for some new recipes to change up meals in 2018 then I'd definitely encourage readers to check out Slow Cooker Sunday for themselves. You'll enjoy the recipes as well as being able to create a new weekend tradition of your own with your loved ones!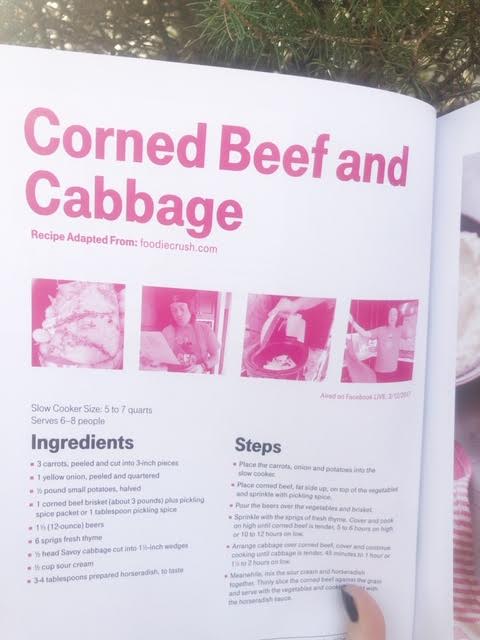 To find out more about T-Mobile, their unbeatable deals on phone plans, how to get a copy of Slow Cooker Sunday (easy crockpot meals)  for yourself and more, you can visit T-Mobile online or become a follower of their social media sites like Facebook & Twitter.
For even more details,  check out this post on the T-Mobile blog:
https://www.t-mobile.com/news/slowcooker-sunday-cookbook.
I found some of the best slow cooker crockpot recipes! Hope you do too!
*This post is sponsored by T-Mobile. All opinions are my own and not swayed by outside sources.*