This post is sponsored by BabbleBoxx.com on behalf of Healthy Choice Power Bowls. All opinions are my own and not swayed by outside sources.
Juggling work and home schedules together can get crazy. Whether you're single, married or have little ones at home, this is something you know to be 100% accurate. Between working that 9 to 5, running errands, keeping up with household duties and even squeezing in the occasional social engagement, you'll quickly become burnt out trying to manage it all. Add kids and their separate schedules to an already jam packed day and you're not burnt out, you're downright exhausted. Like so many parents, this is something I'm intimately familiar with.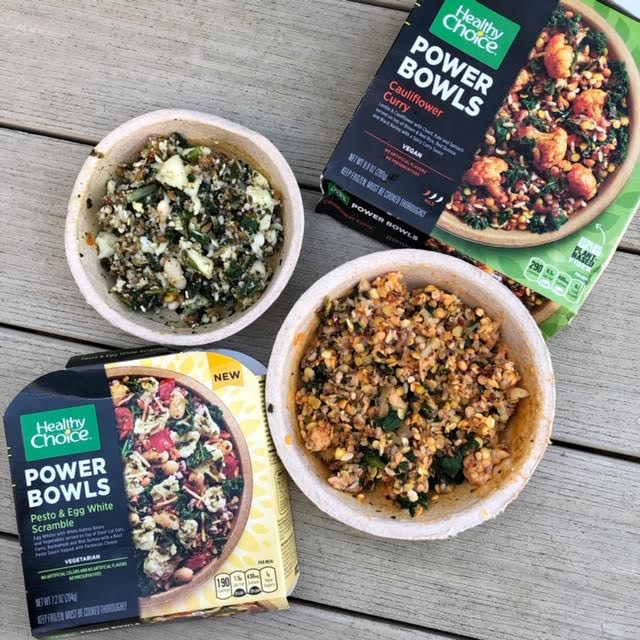 Mornings in my house are especially hectic. Getting myself ready for work, the kids ready for school and out the door in a timely manner, all while operating on minimal sleep, is a race against the clock. As I'm sure many busy spouses and parents know, breakfast is never the biggest priority in the morning and as far as lunch goes when you're at work, you can usually just forget about it. With everything we have going on from day to day, there just isn't enough time for well-balanced meals; unfortunately missing meals only does us more harm than good in the long run and can leave our bodies starved of essential nutrients that are needed to keep us up & running efficiently.
I can't tell you how often I come home from work absolutely starving and ready to raid the fridge for anything I can scarf down in a hurry. There are times I have to talk myself out of my favorite fast food chain on the drive home or grab a candy bar out of the vending machines at work just to get me through the day. Well, I'm happy to say that I was able to recently change all of that and leave home in the morning neither starving or lacking in nutrition – all thanks to Healthy Choice.
A heart-attack was the life changing event that spurred CEO Mike Harper into action to create healthier diet alternatives for people who were looking to change their eating habits to protect themselves and loved ones from future health complications. The serious complication to his health led Mike to partner with the FDA to not only create the set of standards all foods must meet to be considered healthy but to also come up with a line of frozen meals that were healthy, easy to prepare and that tasted great.
Healthy Choice has come a long way over the years to help many live healthier lifestyles through simple diet changes, especially those like me who are always on the go and pressed for time. The evidence of this has been clearly seen by me since being partnered with the company, thanks to the morning themed Healthy Choice Power Bowls. These nutrient dense, protein packed bowls are filled with unique ingredients that will fill you up in the mornings, and keep you going all day without feeling like you're being starved until dinner time. Mornings couldn't be better than being able to start them with these delicious morning Healthy Choice power bowls! It surely is a Healthy Choice Morning! These are good breakfast ideas for people like me who are always thinking what to eat! One of my favorites is the Pesto and Egg White Scramble Power Bowls. These bowls with egg whites and kidney beans served on top of oats and other grains is simply amazing!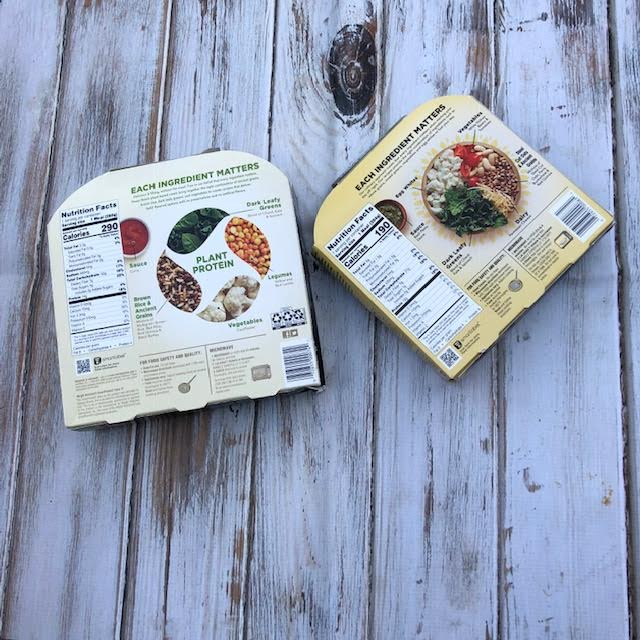 Not a breakfast person per say but still searching for something power packed with protein to supplement meals with? I was also sent a sample of the Cauliflower Curry to try out and can say that it satisfies just as well for lunch as it does for a quick dinner option. As someone who has always enjoyed meat with my meals, I can honestly say that this vegan dish was so packed with flavor that I didn't even miss the meat. The lentils and cauliflower paired together with the spicy curry was so tasty and had enough leafy greens such as red quinoa & spinach, that it gave me enough protein to keep me full and satisfied all the way until dinner! The lentils and cauliflower with chard, kale, and spinach served on top brown/red rice, red quinoa, and black barley with spicy curry sauce was amazing. With 10-16 grams of protein and 3-16 grams of fiber, these Healthy Choice power bowls are a true winner.
Whether you're a carnivore or vegetarian, you'll love the variety of options that Healthy Choice has available, not just for taste, but for that powerful boost of protein you've been craving as well. You can view the different meal options on the Healthy Choice website or if you're interested in staying up to date with all of the latest information from HC then you can become a follower of their social media sites like Facebook|Twitter|Instagram.