I'm excited to let my readers know that I've been busy working on partnerships with different companies that I think they'll love this holiday season. This is especially true about the latest product from Razor that arrived on my doorstep not long ago!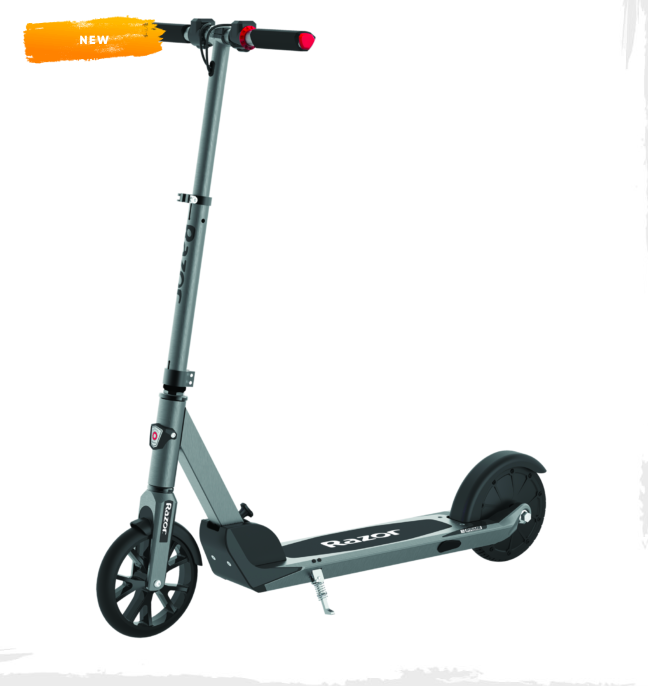 Not all that long ago, before my little ones arrived in our lives, Razor was a leading manufacturer in children's outdoor toys; their scooters flew off the shelves just as quickly as retailers could stock them. For awhile it seemed like the company had faded into obscurity but recently they've made a strong comeback. Evidence of this points strongly to the E Prime Scooter, one of the most popular gifts for under the tree this year. Capable of holding a maximum weight of 176lbs, the E Prime Scooter is made of durable aluminum with a patent pending anti-rattle, folding technology that will hold up with daily use as well as prevent premature disinterest from your little ones.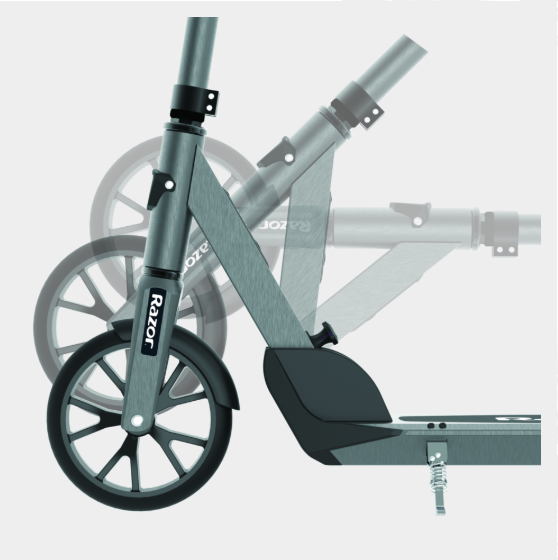 Scooter for Kids and College Students too:
When the first Razor scooters came out they were simple and provided hours of independently operated fun for active kiddos. These days, Razor has gone above and beyond to appeal to their young audience by advancing their technology and incorporating a thumb activated electric throttle that controls the power of a high-torque hub motor. Live in a hilly area or accompany your little ones on long walks around your neighborhood? Kids get tired easily on such excursions, but now with the electric option, they can easily switch from manual to electric for a smoother transition!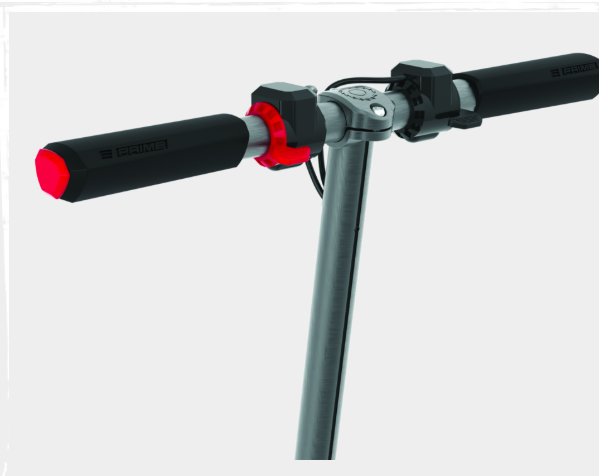 Not just for kids, the E Prime motor Scooter can also be used on campus for college students or even around the office. With speeds up to 15mph, you'll get where you need to go in no time, without arriving tired and out of breath. It even has comfortable grips incorporated into the design for comfort and reliable breaks so you can avoid painful or embarrassing incidents in front of friends/colleagues or peers. It is also a great electric scooter adults would love!
Electric Scooter Adult:
The product is truly worth the price tag ( $379) to put this awesome gift under the tree this coming holiday season. Not only will your kiddo (or yourself) be the envy of friends but they'll also enjoy being outdoors much more when the weather is nice enough to warrant the trip outside again! To learn more about the features of the E Prime Scooter, you can visit Razoronline or become a follower of their social media pages like Facebook|Twitter|Instagram|Youtube.
*I worked with Razor on this post. All opinions are my own and not swayed by outside sources.*