*This is a partnership with Jack and Lily Shoes. All opinions are my own and not swayed by outside sources.*
Jack & Lily is a baby and toddler shoe brand established in 2003 and based out of beautiful Vancouver, British Columbia, Canada. Jack and Lily Shoes have been in our family since our middle one was a baby. These soft sole baby shoes are some of the best toddler shoes. When we had the chance to team up with Jack and Lily Shoes again, I was excited because these are shoes my readers need to know about.
Jack and Lily Shoes are sold all over worldwide. The  entire collection of hand-crafted footwear are designed to not only look cute and stylish on little feet, but to support proper foot development as baby grows. Taylor got quite a few pairs of Jack and Lily toddler shoes over the years and not only are they affordable, but they are extremely comfortable. They design their shoes to have the little kids foot movement and growth in mind.
 Their toddler shoes feature lightweight, non-slip rubber soles that allow for natural, safe movement. While Taylor usually wears her shoes outside, they can also be worn inside for all those fun winter play dates.  They have so many diverse styles and each one is cuter than the next, if that is possible.  They also have their own line of mocs and their Fringe My Mocs are the only mocs on the market with a protective rubber sole.
These shoes are podiatrist approved and help to promote proper foot development. They use only the finest products to make their shoes and their soles are 100 percent recyclable.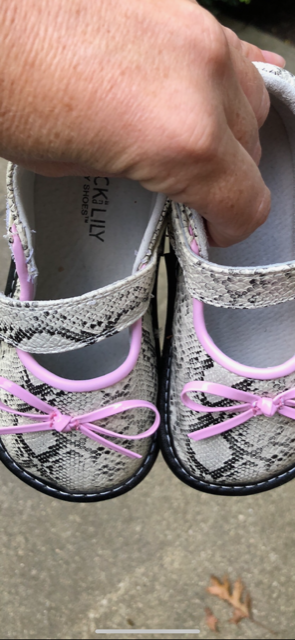 Be sure to check out Jack and Lily Shoes today! They would make a perfect fall addition to your kids wardrobe or a great addition to their holiday dress up!