I am so sorry if I have not been as consistent with this. My plan is in the fall to at least do it 2-3 times a month on the weekend. We have been traveling so much on the weekends so it has been hard, but it will be back on a more regular schedule soon.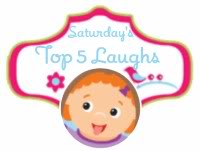 As always, come link up any cute or funny post. Definitely check out the other blogs who link up as they all provide a great laugh. Feel free to take my button or share on social media, although this is not necessary.
MY TOP FIVE LAUGHS:
5. Hayley was so nervous to go to sleep away. She didn't know anyone. However, when she got back she immediately wrote notes to every single girl in her bunk. They were some of the cutest notes too. LOVE!
4. Tay Tay and Zane still fight like cat and dog. However, last night I heard Tay tell Zane that she loves him so much. Melted my heart!
3. Tay is trying really hard to tie her shoes. Problem is she knots her sneakers together. I have no idea how she can do this but she does!
2. Zane lost his first tooth in Canada this summer. He told us to tell the tooth fairy to only give him Canadian money as the fairy can't cross the border.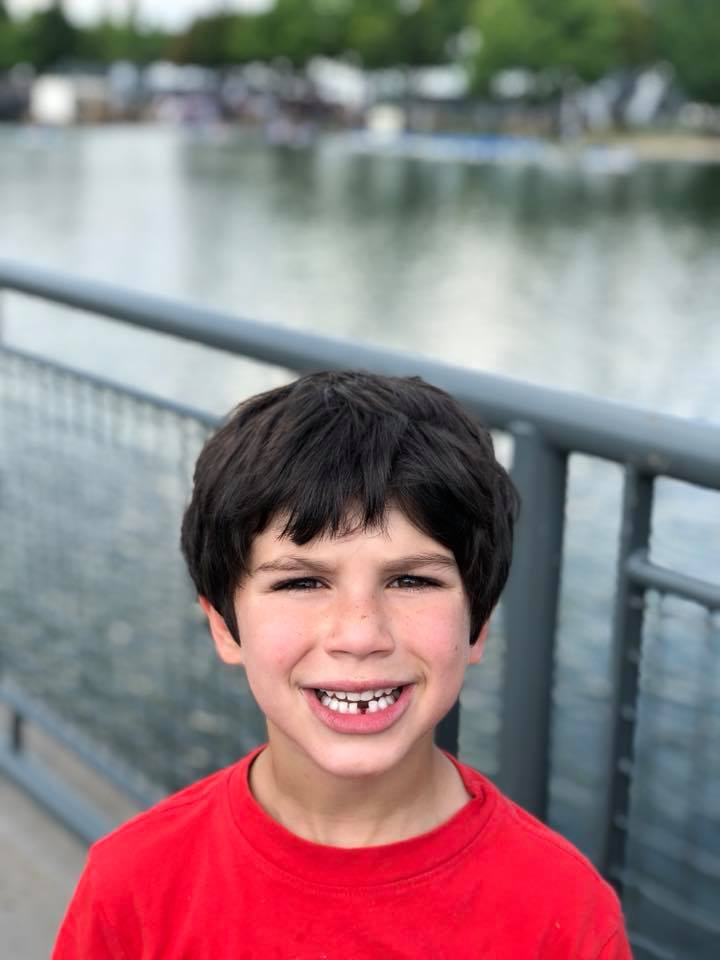 Tay Tay at her birthday party-silly girl:
YOUR LAUGHS: