*I am sharing the awesome Peppa Pig products as a Peppa Pig ambassador. All opinions are my own and not swayed by outside sources.*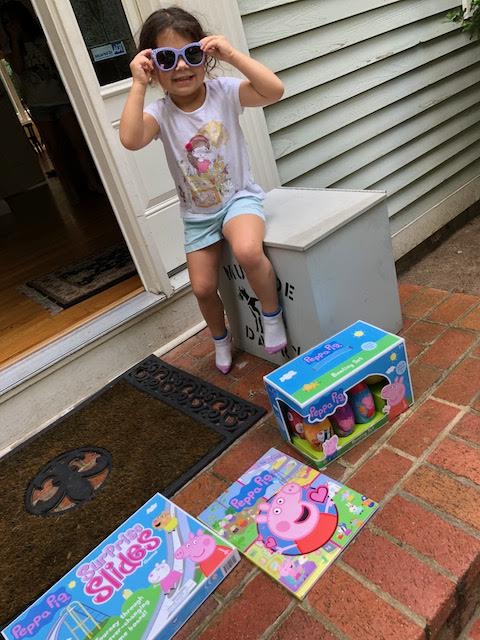 Peppa Pig is all the rage in my household. In fact just yesterday, Taylor had a Peppa Pig birthday party complete with a Peppa Pig cake. I am so glad to be able to share with you all the latest and greatest in new and awesome Peppa Pig Products for your little ones. So far every Peppa Pig product we received, she has loved! If you have a Peppa Pig fan, be sure to bookmark this page so you can start stocking up for the holiday season!

Awesome Peppa Pig Products:
Peppa Pig Bowling Set: This adorable little kids bowling set includes a 4″ inch Soft Plastic Ball and Six 7″ inch Plastic Pins with Different Pictures of Peppa Pig characters on it. Taylor and Hayley loved to bowl and each time Taylor loved to see her favorite Peppa Pig characters being knocked down. This is great for indoors and outdoors!
2 Peppa Pig Surprise Slides Game: This game takes 2-4 players and takes your favorite Peppa Pig characters through various tunnels with an ever changing board.  It is an easy and fun game, perfect for even the youngest hands. Again another activity big and little sister love to do with each other.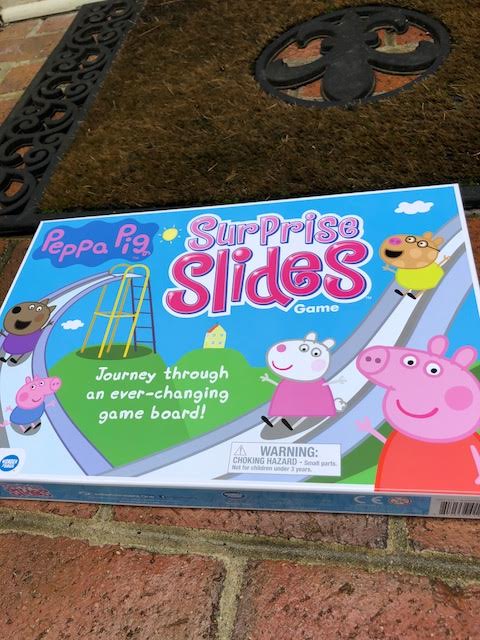 3. Peppa Pig Look and Find Book: If your kids love Peppa, they will scream with delight trying to find Peppa throughout this fun book! My husband loves to read and play with this book at night with Taylor. Such a cute book!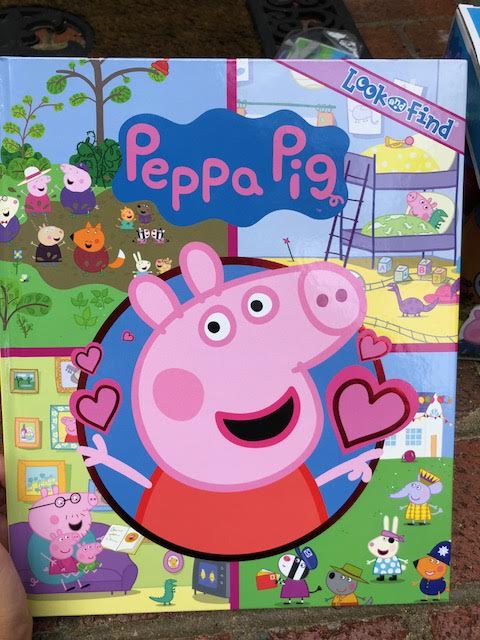 4. Peppa Pig Movie Night with Mummy: Have a fun movie night in a Peppa Pig setting with all the fun Peppa Pig characters!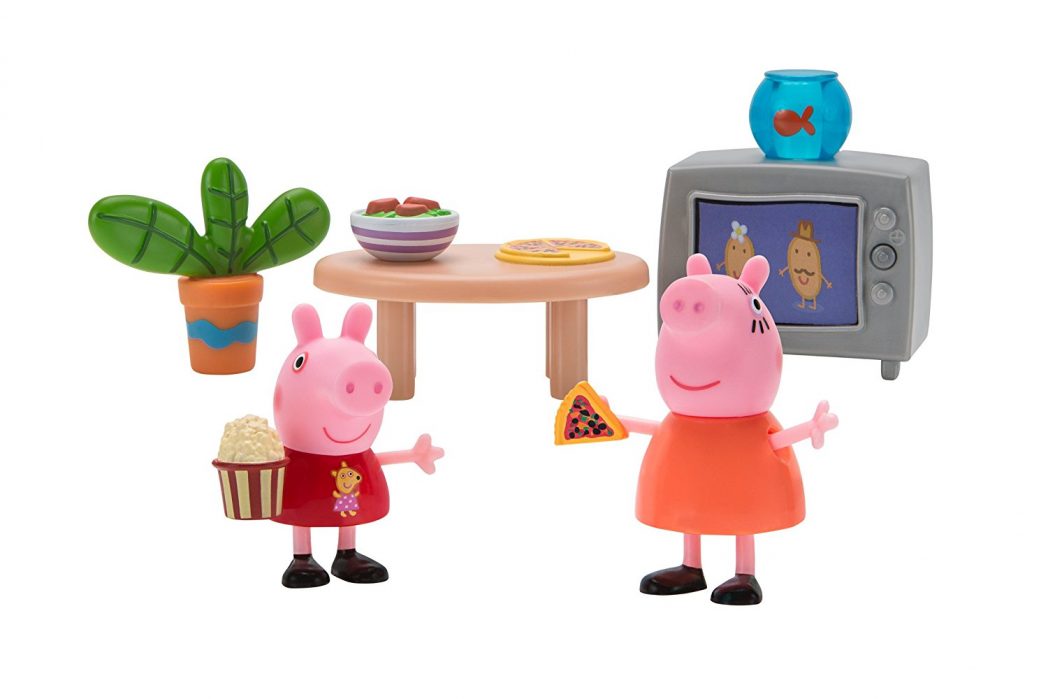 5. Girls Peppa Pig Sunglasses: Be styling with the glasses Taylor is wearing above! Keep the sun out with these awesome Peppa Pig sunnies!
Be sure to check out all these awesome Peppa Pig products today!