Varo is an all-in-one banking app for the iPhone that lets me take control of my money, and that's important to me. If you look at your bank statement right now, I'll bet you'll see fees. Maybe a lot, maybe not so much, but you will almost certainly see fees. One of the big ways that most banks make money is off of those fees – most of them being CLEARLY just for making money. That's why I'm so excited to talk about Varo. It's a different kind of bank without hidden fees, and it fits the modern world perfectly.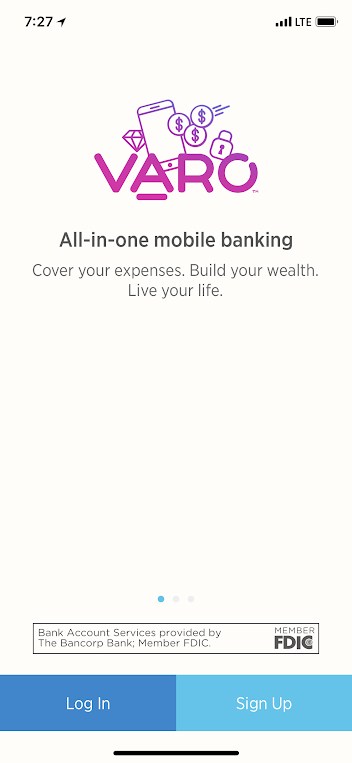 *This is sponsored with Varo. All opinions are my own and not swayed by outside sources.*
Varo – Your Bank is Always With You
Varo is a fully self-contained mobile bank account. I say "mobile bank account" because it truly is a bank account. It's not an app for a bank account. The app is THE bank account. What makes this bank different is that it's all on the app. Every phone is a branch. Every branch is an all-in-one bank. It's one of the best uses of technology I've seen in a long time because wherever I am, my bank is there with me. It makes it easier for me to do any banking I need to do exactly when I need to do it. AND I do it without a ton of hidden fees.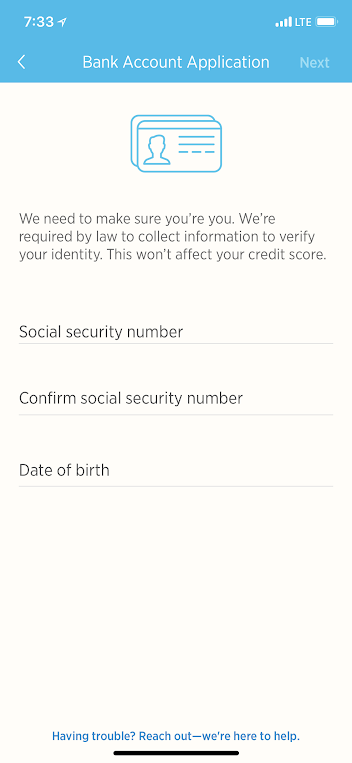 All the Services of a Real Bank
Varo is a real bank. I want to stress that. It's not just a banking app, it really IS a mobile bank. It's a bank that's always with you. It has all the features of a bank because it is a bank. With Varo, I get a real, full service bank complete with checking and savings account. I can see all my accounts in one place and get a real balance after bills are paid. What's really impressive to me is the interest rate on savings accounts. It's more than 60 times higher than other banks. That's 1.25% Annual Percentage vs. 0.02% with other banks.
In addition to those benefits, Varo also has the Varo Forecast. It helps me know how much I can really spend every month. The Forecast gives a summary of current balances, with a 30-day cash flow health view, incoming and upcoming bill predictions, and the recommended actions to effectively manage finances.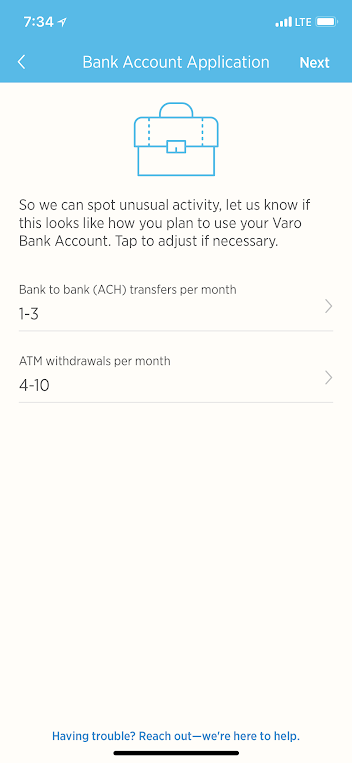 And speaking of being a real bank, Varo is FDIC insured up to $250,000 just like any other bank. It also offers fraud protection through Visa's Zero Liability policy and an advanced 256-bit AES level encryption, so the money I put into the bank STAYS in the bank.
None of the Fees of a Real Bank
In addition to having everything I want in a bank, Varo also has none of what I don't want-FEES! I can't even imagine how much money I have paid out in fees to banks since I opened my first bank account as an 18-year-old woman. But I know it's been a lot. With Varo, my fees equal $0.
$0 ATM Fees at Over 55,000 ATMs
$0 Monthly Service Fees
$0 Minimum Balance Fees
$0 Foreign Transaction Fees
$0 Card Replacement Fees
Varo – A Real Bank Account with Better Banking Options
Varo is a full-service banking experience, and it's always available. Because the e-bank is based INSIDE my iPhone, I can get there whenever I need. I can put money in or take it out at any time, and I have NO fees, which is so important to me. If you're tired of old school banking in a new school world, download Varo for your iPhone today and make the move to better banking.