*This post is sponsored with Bamboobies Flirty Lace Nursing Pads. All opinions are my own and not swayed by outside sources.*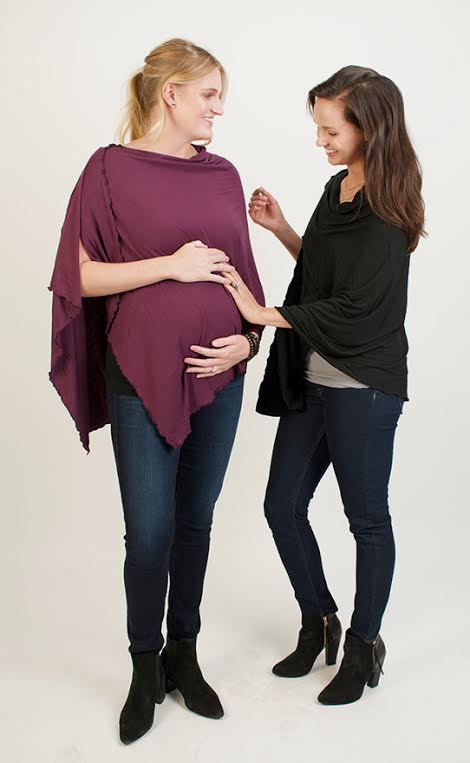 The joys of motherhood are numerous. I can't even begin to count how many times in a day my children say or do something so cute/sweet that I swear I can feel my insides melting. Character wise, I feel I've become a better parent, a more patient person, and learned a lesson in what it means to love someone unconditionally. The joy I feel as a mother manifests in many different ways, as you can see. My character, my strengths, the bonds I share with my children, pride in their accomplishments, etc. All of these things bring me immense joy, daily.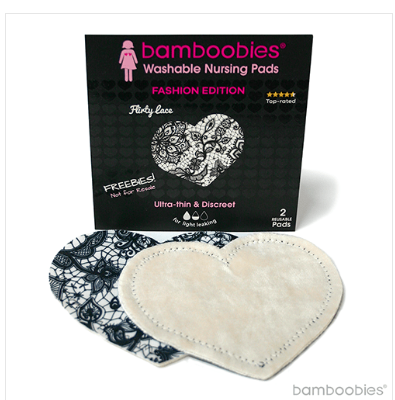 When I was in the beginning stages of motherhood, the thing that brought me the greatest joy was nursing my little ones. That bonding time and the closeness of being a successful nursing couple gave me some of the most joyous memories I have. Unfortunately, getting to the point where you can enjoy nursing can be a little tricky. There are many things to learn and the key to becoming  a successfully bonded nursing pair, in my opinion, comes down to patience. This is why I love the Bamboobies Flirty Lace Nursing Pads.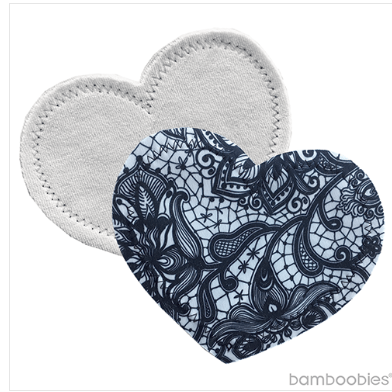 It was hard to learn the proper latch, holds, nursing times, etc. when I first started out. One of my most embarrassing moments was during a trip to the local grocery store after my firstborn arrived. I was still learning about letdown and what triggered an unexpected "leak" and I happened to be walking by the produce section at misting time when I experienced my first public accident. To say it was mortifying is an understatement and I could have kicked myself for foregoing my nursing pads that morning before leaving the house!
It wasn't like I really liked the nursing pads anyways, they were made from disposal products back then and today's cloth pads weren't really catching on just yet, so I avoided them as much as I could. It didn't matter that they were practical, they were uncomfortable and worse yet, itchy.
These days mama's can enjoy nursing pads that are made with comfort and functionality in mind. For example, Bamboobies makes their nursing pads from ultra-soft, bamboo rayon velour, which has an absorbent inner layer of cotton with an outer "milk proof" liner to keep you comfortable and dry throughout the day. As an added bonus, they're even washable so you can reuse as many times as you'd like without having to run out and buy disposables.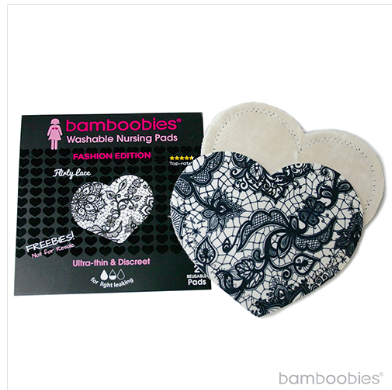 I used Bamboobies nursing pads with my daughter and loved them, right from the first use. Now, Bamboobies has upped the game, again. Say hello to the Flirty Lace Nursing Pads! Fashionable and comfortable, these adorable designed don't show through your clothing, keep you dry and are created in a unique heart shape to keep nursing pads flirty. As an added bonus, the heart shape does more than just look cute, it was actually designed to cup the breast during use to ensure fit and prevent unsightly nursing pad lines.
To see these adorable nursing pads for yourself you can visit Bamboobies online or visit select retailers to snag a few for yourself! You can also visit their social media sites like Facebook|Twitter|Pinterest|Instagram to keep up to date with all of the latest product releases! Be sure to check out the Bamboobies Flirty Lace Nursing Pads today!