I can't tell you how excited I was when my little ones were finally old enough to start their educational adventures outside of the home. Since they were infants my husband and I tried hard to introduce playthings that both educational and entertaining but the bittersweet first day of school was accompanied by a few tears as well as a sigh of relief. Although I was outside of the home part-time, being at home with the babies could be downright exhausting during the hours I was home!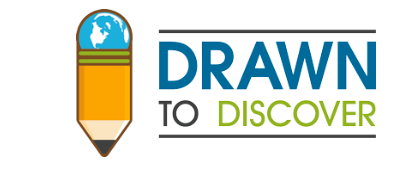 *Sponsored with Drawn to Discover. All opinions are my own and not swayed by outside sources.*
What I didn't realize going in to their school years, was that even with our help at home it wasn't guaranteed they'd catch on to mainstream curriculum like fish in water. Not to say that they struggled hard but there was a learning curve and still is to this day, now that they're older and advancing to higher grade levels. This is especially true in a classroom where teachers have 20+ children and a firm cirriculum, meaning they don't stray from what is outlined in their lesson plans and can't give each child the individual help he/she might need outside of lessons.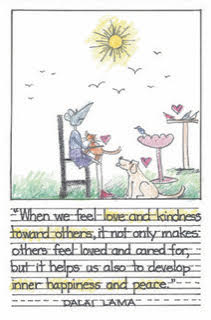 This was the case when I was in middle school/high school as well, so I know the struggle of needing extra help or a slower pace and being unable to keep up at times. It makes for delayed understanding and occasionally set me back in my classes which is something I see in my own children from time to time.
I was recently approached by the wonderful team at Drawn to Discover. I was offered the opportunity to partner with them to help get the word out about their unique learning and literacy approach. Utilizing interactive enrichment videos that help foster cognitive growth through the development of fine motor skills, Drawn to Discover has created a learning approach that encourages little ones to learn at their own pace.
Developed by Author Wendy Anderson Halperin, a renowned children's author, the program was built for in-home use but is also well-suited for classroom learning as well, so it can be used by homeschool parents as well as traditional classroom instructors. By using these enrichment videos, children can strengthen skills that need improvement while ALSO reinforcing their strengths as well. Research has proven that by developing fine motor skills, children have a greater ability to not only learn but comprehend and develop too!
Worried about pricing for your budget? Drawn to Discover offers affordable monthly plans starting at just $11.99 so the program is affordable to anyone who feels their child would benefit from a course that caters to their individual learning needs!
Curious to find out more and see if Drawn to Discover can help your little ones strengthen their learning skills and succeed to the fullest academically with tools such as 300+ lesson plans, downloadable tools, unlimited access to all lessons, etc? You can visit Drawn to Discover online or become a fan of their social media sites like Facebook|Twitter|Instagram.
Want to try it yourself? Use code mommyhood to get annual memberships. This is totally FREE, just click here to retrieve: Annual membership and then put in mommyhood code.