If you are in the market for a new way to create some flavorful water at home, then I have the product for you. Today I am featuring the SodaStream Aqua Fizz which is a new addition to the already wonderful line of SodaStream products. This is the perfect gift for that special health-conscious someone who already has a yoga mat and the Fitbit.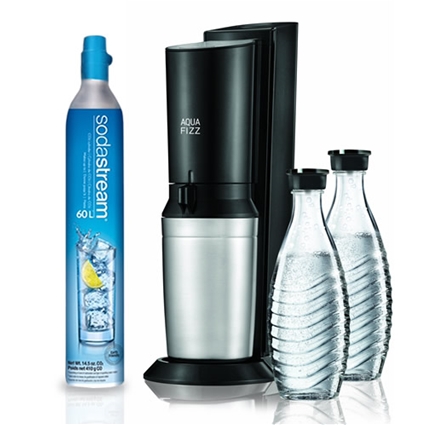 This new luxury product from SodaStream easily allows you to create bubbly water on demand. The perfect gadget for entertaining guests this holiday season or perhaps on New Year's Eve. The sleek and elegant design also makes the SodaStream Aqua Fizz a beautiful addition to any kitchen. The SodaStream Aqua Fizz retails for $179.99 but the brand does offer a range of products that cost anywhere from $79.99 to $199.99.
Why Bubbly Water
Many health-conscious people desire that carbonated taste without the extra additives. SodaStream is aware that consumers want a way to enjoy the bubbly without the risk of leaving their mission to make healthier choices. Bubbly water made with the SodaStream Aqua Fizz may just be the perfect alternative for those health-conscious consumers.
Increase Hydration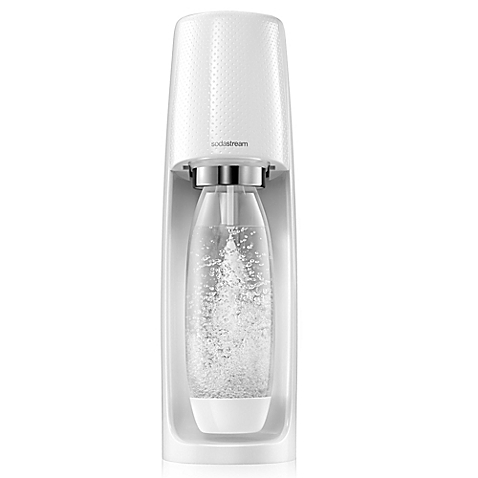 Making your own bubbly water will encourage hydration, better for you drink options and the ability to enjoy a little carbonation without the extra calories. Maintaining your hydration levels is an important part of life and is often placed on the back burner of priorities while we live a busy lifestyle. SodaStream released its Aqua Fizz model as a means to offer consumers another option beyond their soda maker machine.
Affordable Pricing
With mid-level pricing and the ability to see how much Co2 you're using, the SodaStream Aqua Fizz truly allows you to get the perfect level of carbonation in your next glass of bubbly water. Check out the full line of SodaStream products today and enjoy having a better for you beverage to offer your guests this holiday season.
*Sample received. All opinions are my own and not swayed by outside sources.*