*Sponsored with Slim Jim. All opinions are my own and not swayed by outside sources.*
When it comes to Christmas sometimes it's fun to theme out stockings. Whether it be all princess, candy, or movie night you can't go wrong. It makes picking out items for the stocking so much easier. Today, I want to show you a creative way to make a movie night stocking. This can either be stuffed by Santa or given to a friend as a unique and easy way to "wrap" a gift.

 For those of you with a movie lover on your list this is a brilliant way to bring what they like to the forefront. First, think of what genre of movies do they like. For my friend I picked science fiction knowing that they love that. I sneaked a picture of his movie collection so I could be sure not to get a movie he already had.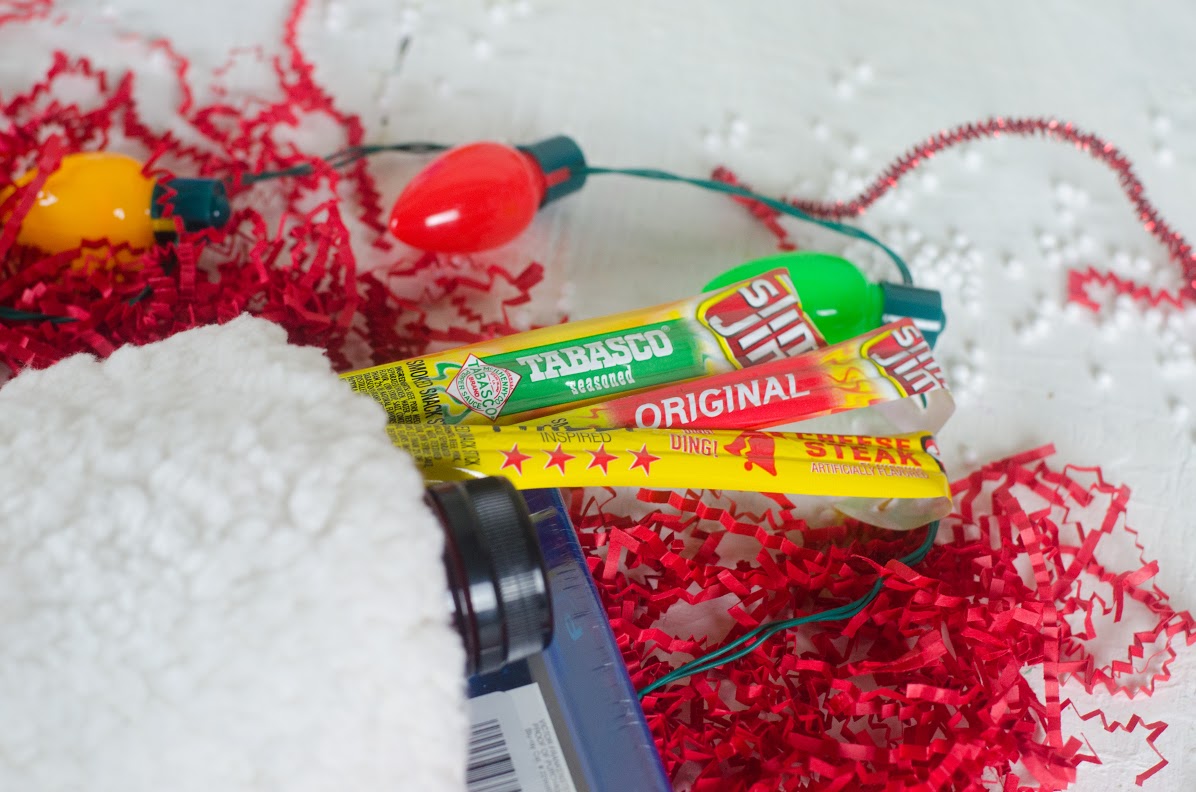 After picking a movie I figured you have to have some kind of snacks. I picked up three Slim Jim's in tabasco, original, and philly cheesesteak. Additionally, I added a drink and one of those inexpensive fleece blankets you find in the center aisles of the store. Because I know it needed to be a bit manly in this case I found a plaid stocking to stuff it all into.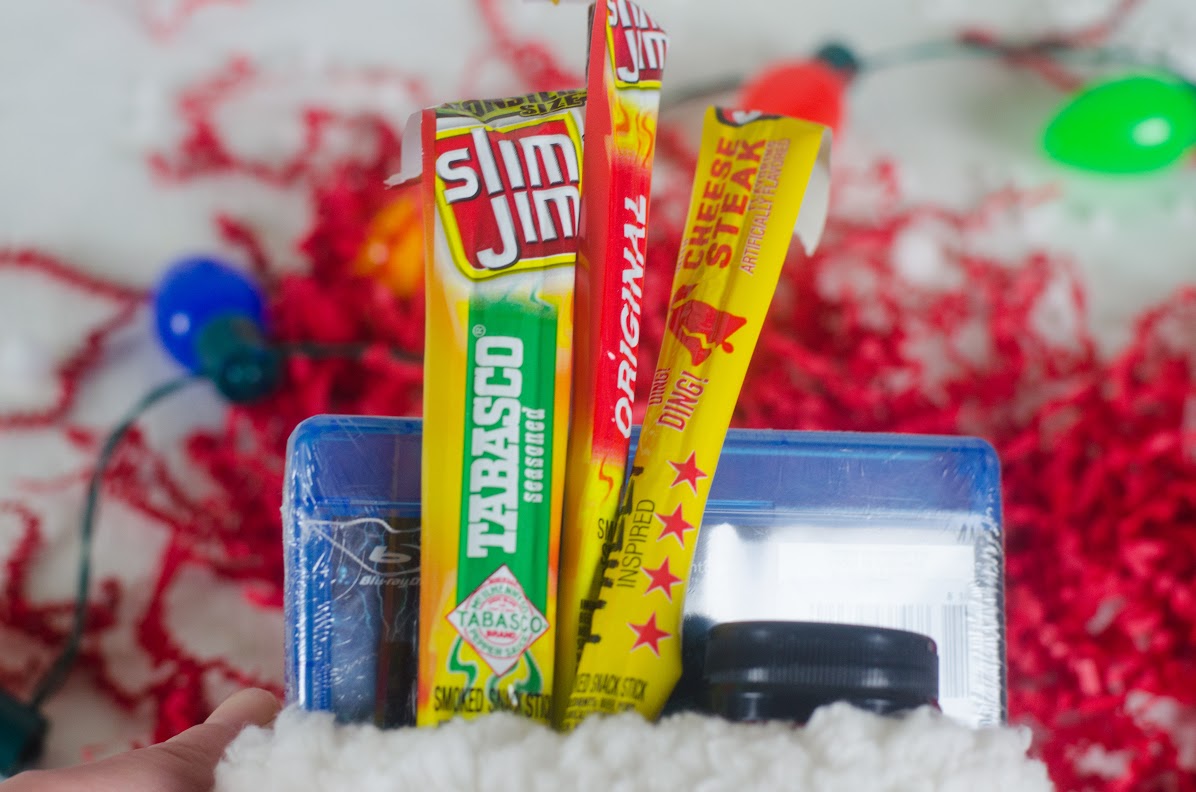 The ideas are endless on what you can add to a movie night stocking from candy to custom flavored popcorn,  you just can't go wrong. We did slim jim's because we know they are an easy movie favorite plus they don't make much noise when unwrapping during the movie. No one wants noise during the movie!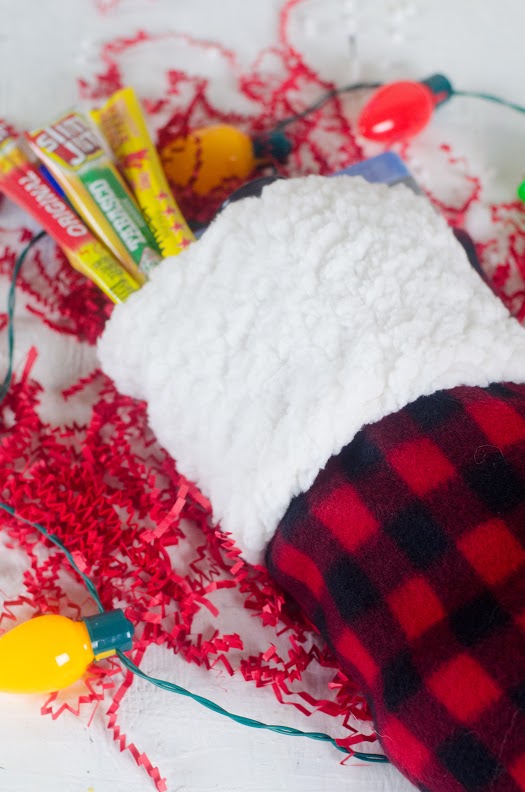 HERE ARE THE INSTRUCTIONS TO MAKING YOUR OWN SLIM JIM HOLIDAY STOCKING: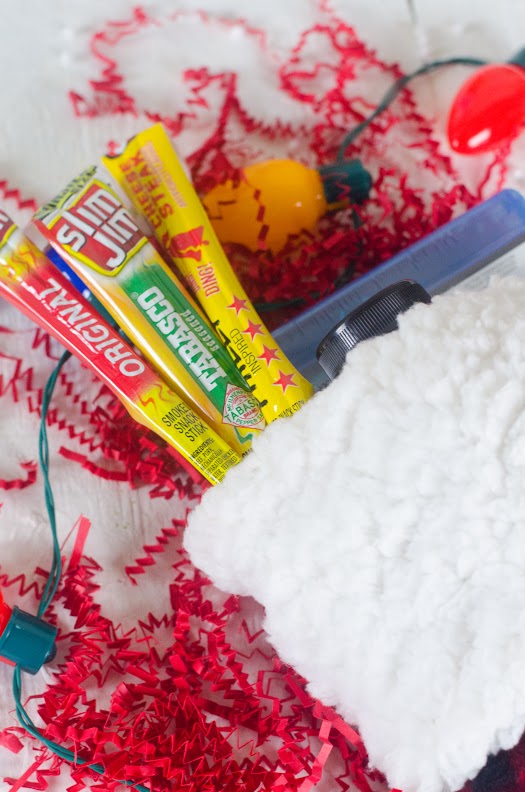 INGREDIENTS:
1 stocking
3 slim jims
1 fleece blanket
1 movie
1 drink
DIRECTIONS:
Place blanket into stocking first. Then top all the rest into the stocking with the movie and
Slim Jim's
being the prize.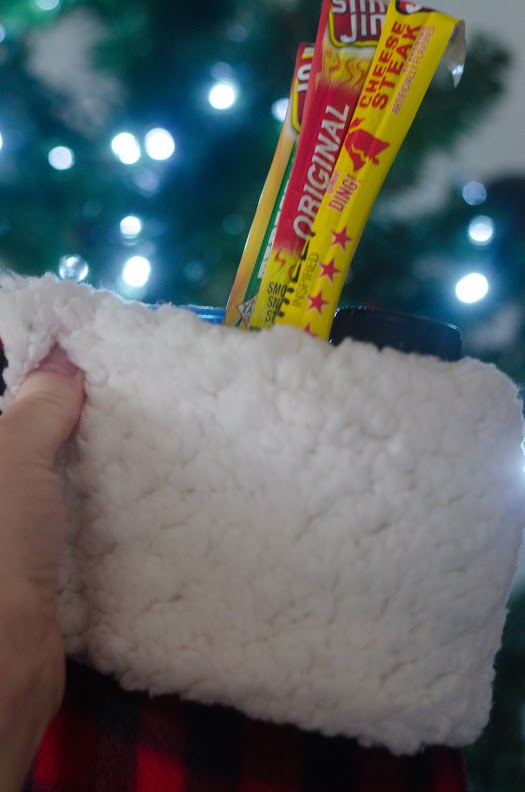 I hope we helped you find the perfect way to gift to your movie lover friend or family member this holiday season. Take a little stress out of the buying and the thinking. Happy Holidays!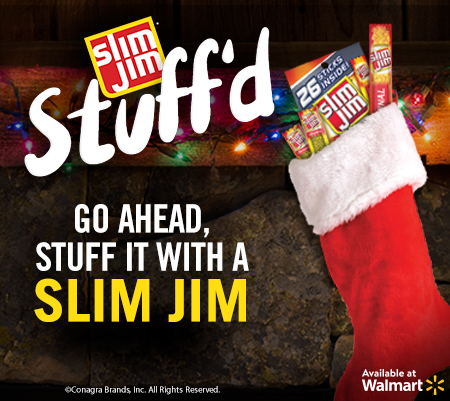 SWEEPSTAKES: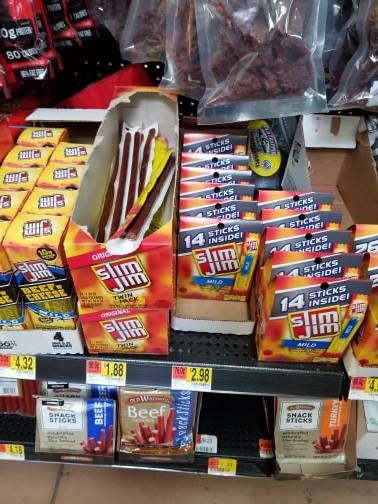 Now for the fun! To enter to win a full stocking of Slim Jim and other products, click here SlimJimBoldBreak.com! Let's show Slim Jim how we create our stockings!