Make nutrition fun for the kids now, and you're setting them up for a lifetime making healthy choices. One of the main reasons that children go for the sugary, salty, unhealthy snacks that they seem to love so much is because marketing geniuses have figured out how to make unhealthy eating attractive to the kids. They make it fun and exciting. The kids are hooked just as much on the idea of junk food as they are on the taste of it. Good2Grow is combating that with marketing of their own to make nutrition fun.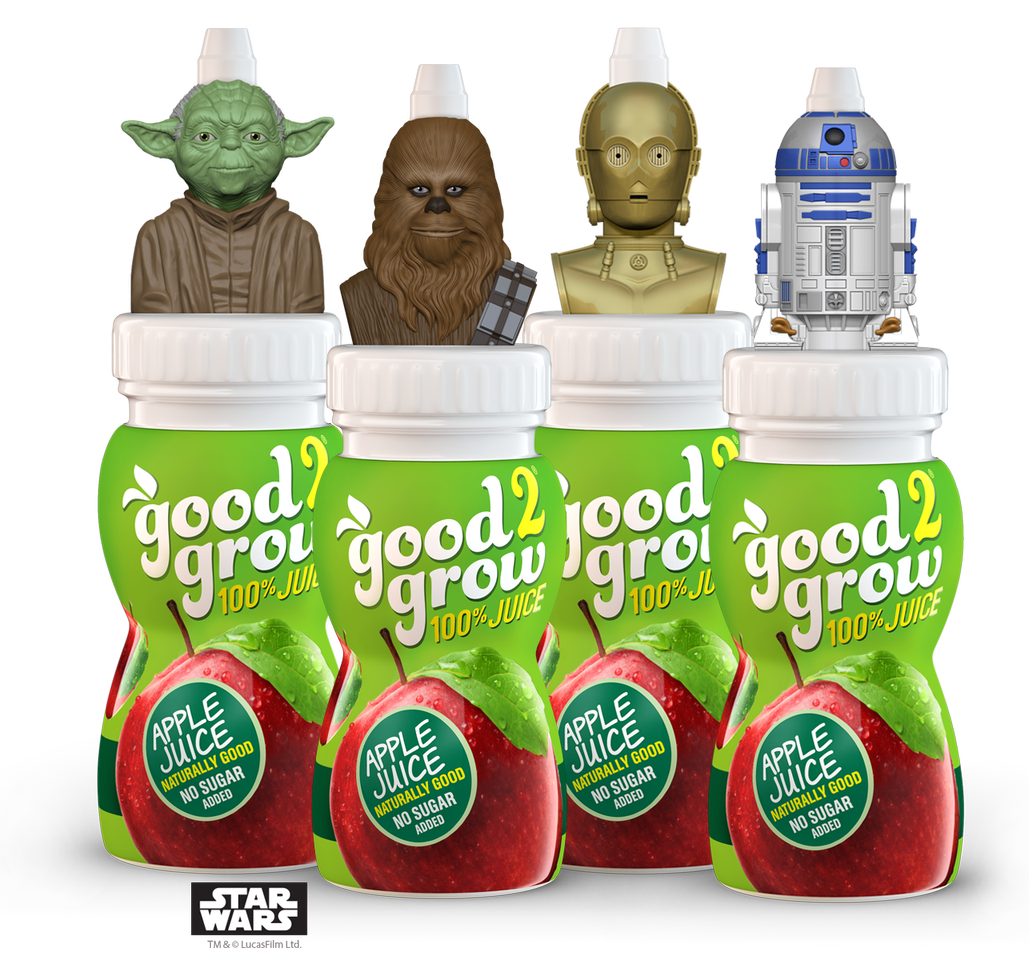 *Sponsored with Good2Grow. All opinions are my own and not swayed by outside sources.*
Make Nutrition Fun with Good2Grow
Good2Grow makes nutrition fun with their unique non-spill topper design. Good2Grow's fruit juice, fruit juice/water, and fruit and vegetable juice blends are all 100% juice and, 100% tasty, and 100% fun. Their bottles are topped with characters from your children's favorite shows, movies, and pop culture. Good2Grow offers character toppers from Disney, Marvel, Warner Brothers, Mattel, Hello Kitty, Nickelodeon, and more, so there's something for every kid. They have everything any kid could ask for from Groot to Paw Patrol to TMNT and more.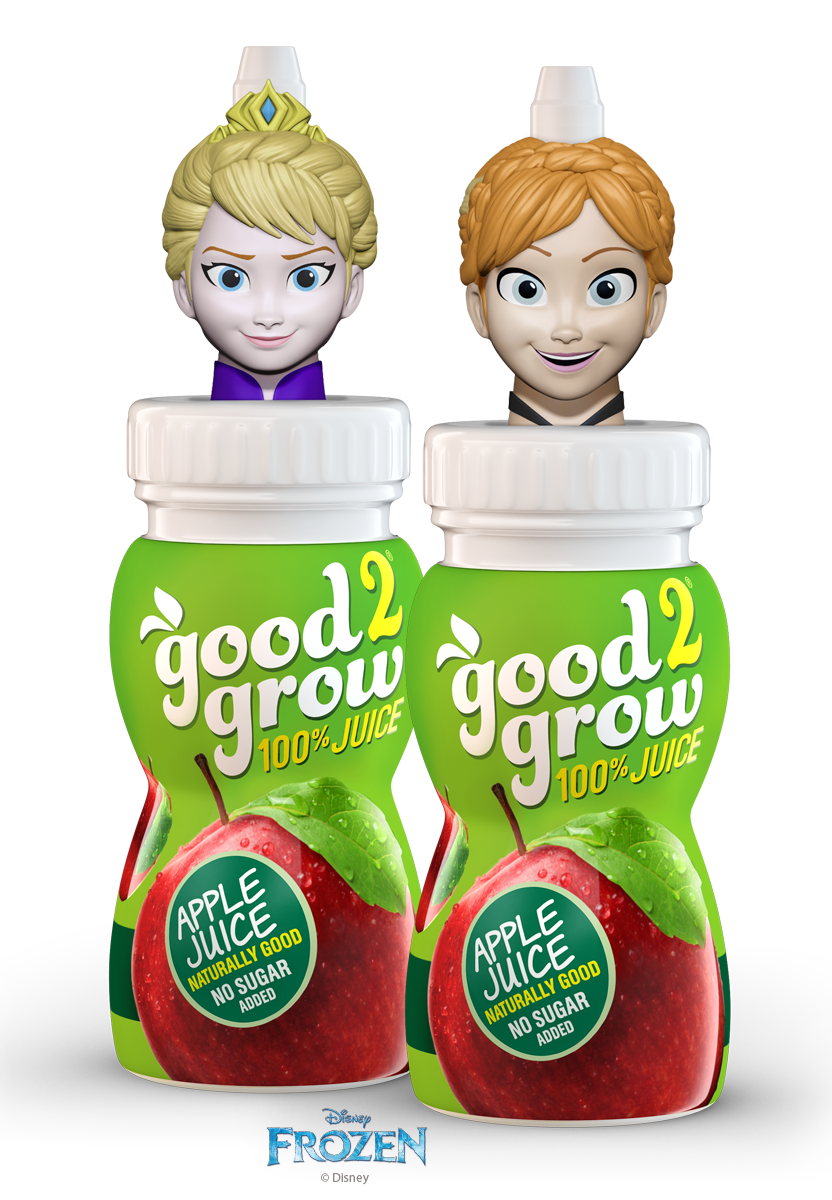 New Toppers From Good2Grow
Speaking of more, Good2Grow has just added even more fun toppers to their lineup. They have six new toppers featuring Anna and Elsa from "Frozen" and R2-D2, C-3PO, Yoda, and Chewbacca from the "Star Wars" trilogy just in time for Christmas. Whether they're catching the new Star Wars movie in the theater, binging movies at home, or playing with their action figures or dolls, kids will love these new toppers that make nutrition fun.
Make Nutrition Fun for the Holiday Season
You can make nutrition fun, and you can do it just in time for the holiday season. Good2Grow Organic Juicy Waters, Fruit & Veggie Blends and 100% Juice lines are all healthy options for the kids, and they all come with with fun toppers to get them excited about their healthy snacks. And now that they've added these six super fun toppers to their lineup, kids have even more reasons to love Good2Grow. Head to Walmart, Target, Kroger, Albertsons/Safeway, Ahold, CVS, or Walgreens to stock up on Good2Grow's fun juice drinks today. And don't forget, they make great stocking stuffers! So make nutrition fun starting now. =)