As a woman, I reserve the right to pamper myself every once in awhile. Being a wife, full time mother and holding down a career outside of the home can be downright exhausting at times. Those three things are things I would never give up, even if I could do my life over again but as I'm sure a lot of my readers know, it's also easy to get burnt out while doing all three and trying to keep up some semblance of a life to boot. In all honesty, it doesn't leave a lot of room for me time, if you get what I mean.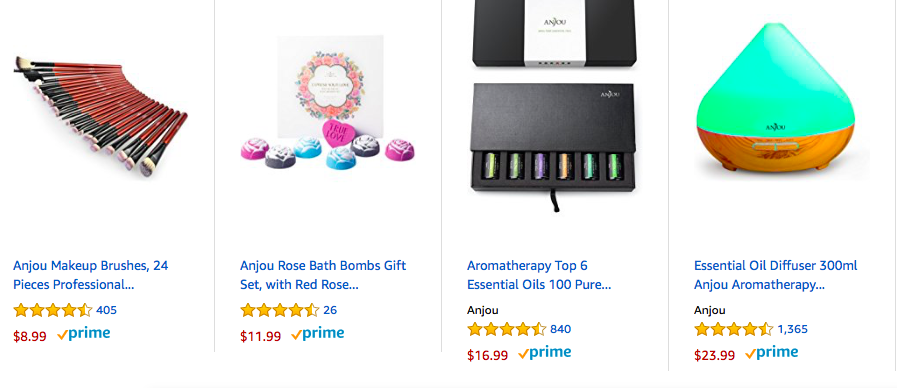 So, every once in a great, great while, I like to do a little something for myself. Nothing huge like trips to the spa but to me, it's the little things that really make me happy. New scented bath salts for a luxurious soak after the kids are in bed, a mani-pedi occasionally, I might even buy one of those nifty face masks that come out of a package or try out new skincare products. Definitely nothing fancy although some of the products I buy sure make me feel like it!
A great example of some products that make me feel like I'm being pampered in the lap of luxury are those found in the Amazon shop by Anjou. Their line of products range from cruelty-free, vegan cosmetics to aromatherapy products, to makeup brushes and beyond, and make great gifts for not only you but those in your life who could use a good pampering.
While partnering with Anjou this holiday season, I was able to select a few of their products to review here at home and to share my opinions here on the blog with my faithful readers. I was able to review:
Sweet Sour Fruity Stress Relief Candle. This 7oz aromatherapy candle is made from 100% natural soy wax with a cotton wick and is is capable of burning for up to 45 hours. Whether you're putting it in your bathroom as a companion for your next long soak or lighting it in your common living area to create a calming environment for your family, this eco-friendly candle is the perfect way to provide the right amount of ambiance for any occasion.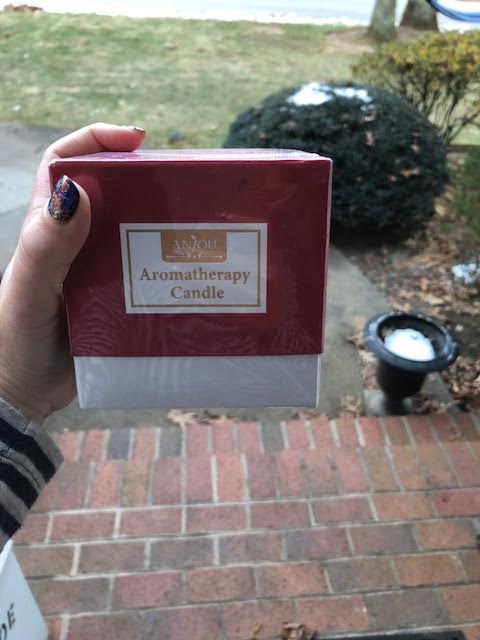 16pc Makeup Brush Set. I don't know about you but in recent years I've come to find that most makeup sets, unless you buy the high-end brands, aren't all that great. They fall apart too easy and don't do the job they're intended to do but this set by Anjou has held up to many uses and hasn't shed a single bristle yet. With a brush to do lips, eyes, brows and complexion, the 16pc set will please anyone from amateur level to professional makeup lovers.
Ultra Quiet Wood Grain Aroma Therapy Diffuser.  As someone who just discovered the benefits of essential oils a few years ago, I've been loving having a diffuser in the house. With a capacity for holding up to 350mL of your favorite oils, this stylish wood grain diffuser will dispense your favorite scents around your home while letting the aroma's soothe and relax you. On the lightest setting you can enjoy your favorite oil for up to 12 hours and on the highest, a full 8 hours, so you can get the most out of the oil of your choosing!
Dead Sea Mud Mask. Facial masks have been an essential part of my beauty routine since my teenage years. When I mentioned low cost products making me feel like I'm truly being pampered, the Dead Sea Mud Mask by Anjou was one such product. Certified "made in Israel" the ingredients of this pore cleansing mask are imported straight from the waters of Israel themselves. Free of paraben, mineral oil, synthetic fragrance and other unsavory products found in other big name products, the Dead Sea Mud Mask instantly polishes skin for a flawless complexion and makes for the ideal gift for the lady in your life who needs a good pampering!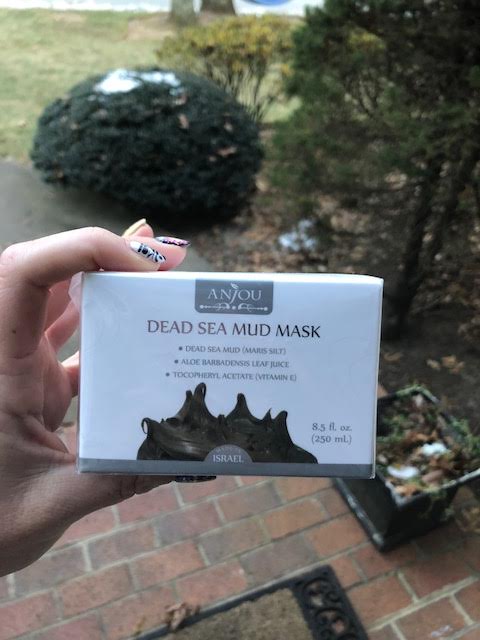 These few products I was able to review from Anjou have been absolutely amazing in the time I've been using them and I can't recommend them enough to my readers. If you're looking for a gift or two for someone who needs some me time or even just for yourself, then head over to their Amazon shop and take a look. I guarantee you'll find something you'll enjoy gifting or stashing away for yourself!
*Samples received. All opinions are my own and not swayed by outside sources.*