Tis' the holiday season and finding out what to get for every kid on your list. Enter Winning Moves Games to make your life easier this holiday shopping. Winning Moves has a plethora of games that are not only extremely fun but educational too! You can't beat that!
ABOUT WINNING MOVES GAMES:
Winning Moves USA (WMUSA) is a leading maker of board games, card games, and puzzles. Since WMUSA's first year of operation in 1995, the company has forged a close relationship with one of the world's largest game companies, Hasbro, Inc., owner of Parker Brothers and Milton Bradley.  WMUSA also has a great relationship with Seven Towns, Ltd. (the owners of the Rubik's brand). As a result, many long-lived Parker Brothers and Milton Bradley games & Rubik's puzzles are now marketed by WMUSA!
Some of Winning Moves products include Nibbled, Cranium Cadoo, Game of the States,  Rubiks Bear, Rubiks Triamid, Rubiks Build it Solve ……. Clue Suspects & Pictureka!
The games we received this holiday season include:
MONOPOLY ADVANCE TO BOARDWALK: Originally introduced in 1985 as the first ever Monopoly "spin- off!" Players compete to build multi-level, high rise hotels along the historic seaside boardwalk. The player with the most valuable property portfolio wins!
2.  Rubik's Triamid:  A triangular Rubiks puzzle – but with some key differences. There are of 10 individual pieces, four joining sections, and four colorful sides that need to be solved.
HINT: One of the features that makes the Rubik's Triamid difficult for a first-time user is the fact that about one third of the pieces' sides are hidden from view (they are inside of the Triamid). You will see many colors that aren't important to solving the puzzle. To solve the Rubik's Triamid, you must recognize which pieces are CORNERS and which pieces are EDGES. First, put the corners in their places and then solve the edges. Because of its versatility in moves, the Rubik's Triamid can be solved from any starting position.
3. Rubik's Build It Solve It: Ever wanted to know how a Rubiks Cube is made? Now you can make your own and learn how to solve it at the same time!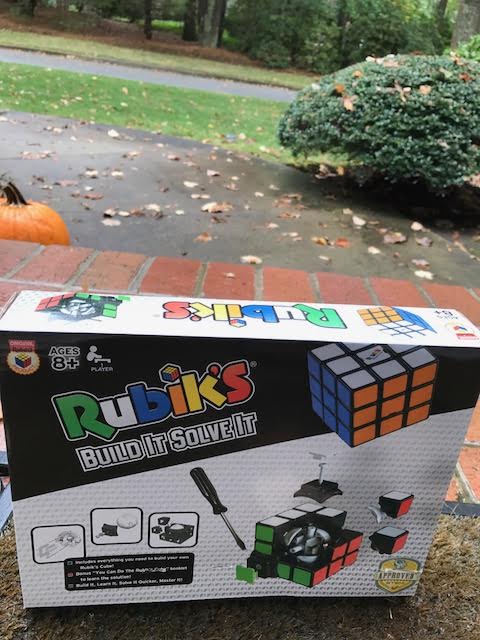 4. Rubik's Junior Bear– The easy-to-grip Bear is much simpler than the original Rubik's Cube and will entertain kids with every twist and turn! Think of it as a "training" cube.

These games would make awesome additions to anyone on your holiday list. Be sure to check out Winning Moves today for all your shopping needs.
Giveaway: One winner will receive one items I received above. Inventory based on availability. For this giveaway, simply visit Winning Moves Games and tell me your favorite game. While the other entries are optional, I highly suggest filling it out to increase your chances of winning. US only. Good luck!
a Rafflecopter giveaway

*I received samples for review. All opinions are my own and not swayed by outside sources.*