I am a big fan of American Tourister luggage. I have had a few through the years and all of them have kept in such great condition. On my recent Disney cruise we took the Minnie Mouse American Tourister and I got so many people constantly asking me on the cruise where I got it! Isn't it adorable: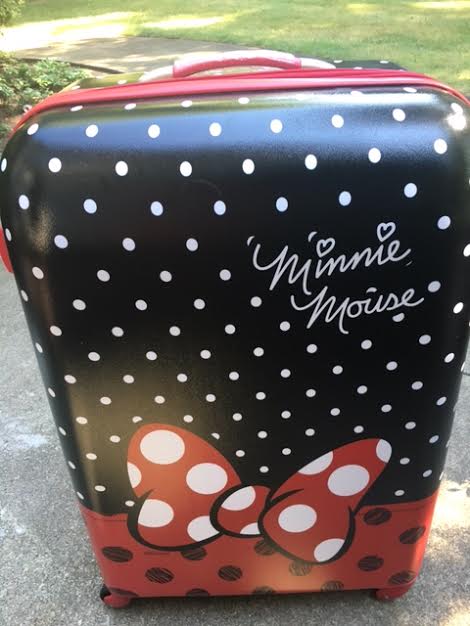 Now just in time for the new Star Wars movie, The Last Jedi, there is this simply amazing American Tourister Star Wars Luggage: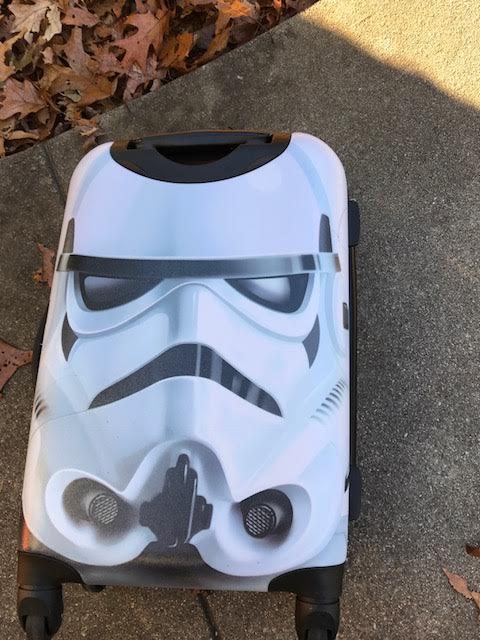 This is a 20 inch carry on piece of luggage that will fit in all airline overheads. With the single spinner wheels, it maneuvers so well with every turn that I take. I have been using this every week since we received it and it is glides very easy through most surfaces.
With the Star Wars branded push button pull handle and Star Wars branded zipper pulls, this is one luggage piece that you don't want to miss on buying this holiday season if you are a Star Wars fan!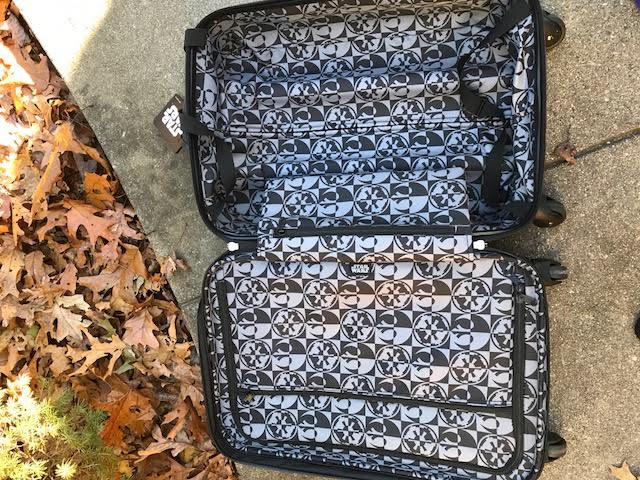 I also love how this bag is constructed. It has split compartments that leaves you plenty of space to bring everything you need for a weekend, or in my case almost a week. I love that you have the regular luggage space and then two additional zippers which I use for my cosmetics and medicines. It has more than ample space for all my packing needs.  In addition it has cross straps to keep contents secure when traveling, especially on planes that can encounter turbulence.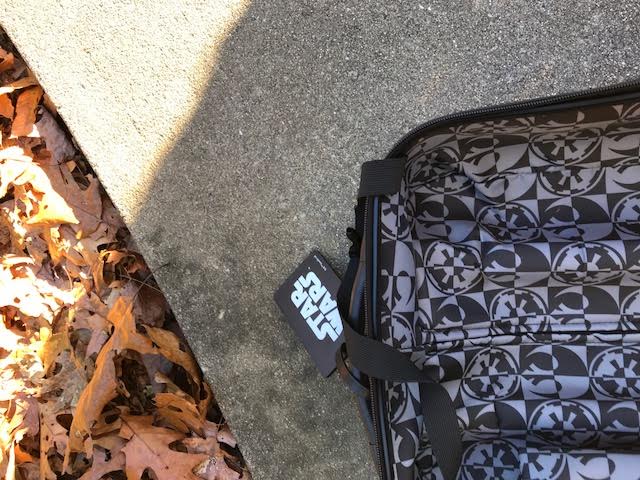 I also love how strong this bag is. Accidentally the other day I dropped it when I was carrying it down my stairs and it did not put one dent in it. That is saying something considering it fell with a big bang. The sturdiness of this bag is truly second to none!
This holiday season be sure to check out all the Star Wars branded luggage as well as the plethora of other styles on American Tourister.
*Sample received. All opinions are my own and not swayed by outside sources.*