*Take Me Fishing invited my family and I on a press trip to Disney World. They provided an all expense trip. All opinions are my own and not swayed by outside sources.*
A few weeks ago, Taylor, my mom, and I were invited to Disney World for the #FirstCatch press trip wth Take Me Fishing. We were so excited, not only because it was Taylor's first time at Disney World, but two out of three members of my party NEVER fished before! Fishing has always been on my bucket list and to fish at Disney World is simply amazing! So off we went to Walt Disney World with #FirstCatch.
We arrived a day earlier and we went to Hollywood Studios and Magic Kingdom with Taylor. You had to see her look and excitement when she visited. It brought me such chills to see how mesmerized she was with Disney World. Take Me Fishing was nice to allow us tickets to visit the parks for a few days and we took full advantage of this. It was a day we will always remember.
That night, we had accommodations at Disney World's Beach Club. I have been to Disney World many times (Yes,..TOTALLY OBSESSED) but actually never stayed at the Beach Club. This might be my new favorite hotel. It is like a small city inside the walls of this hotel and their surroundings. Not only is the hotel phenomenal but it had the lake right outside so we can go on our fishing excursions.
The following day our press trip started and we started the night off with a bang watching the fireworks at Epcot on a boat trip. It is actually surreal looking back at it, that we had that experience. There are no words to describe seeing the IllumiNations: Reflections of Earth fireworks show from our own boat. Our tour guide that night was also amazing!
The next day was also one that will go down in the books. We started the day learning about the Take Me Fishing Organization. I honestly had ZERO clue that fishing could be done at Walt Disney World and not only that, but the fishing is AMAZING! It is a catch and release program so you can take your little kids with you, catch some fish, hold them, and them release them back to the waters.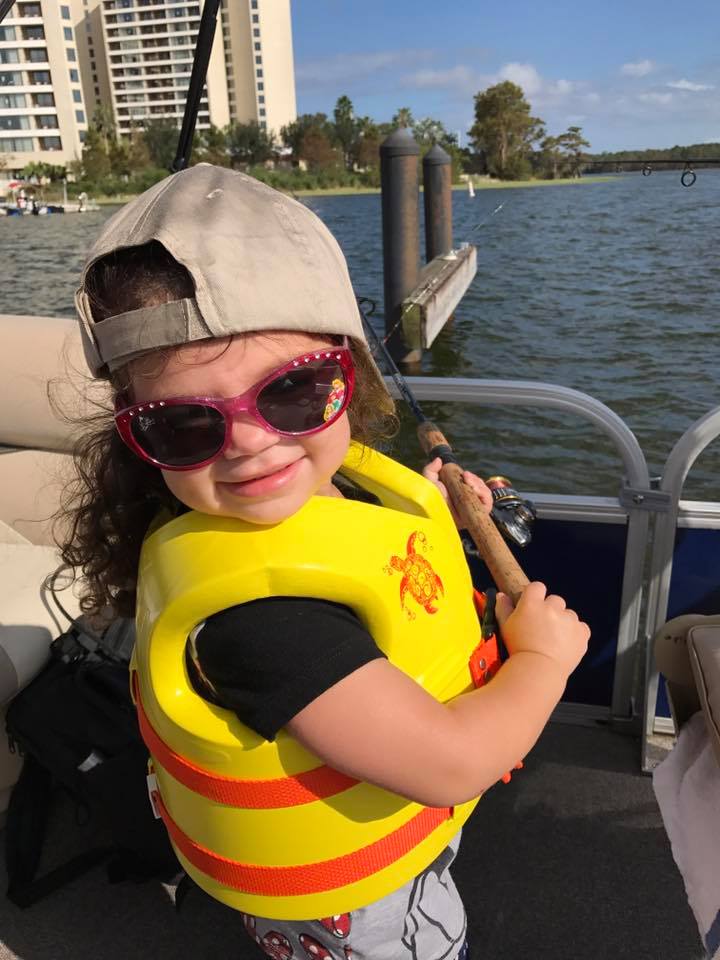 Take Me Fishing is our one stop source for everything boating and fishing. You can visit them on the web and find a vast array of information. We learned all about them from some of the experts and then it was time to hit the water.

I honestly had no idea what to expect once I went fishing as I have never been before. We went on a Guided Bass Fishing Excursion with the rest of the members of the press trip. Again our host was amazing and showed us exactly how to catch the fish. We were able to visit many different areas and there was SO MANY FISH! In the first 15 minutes, I caught 5 fish.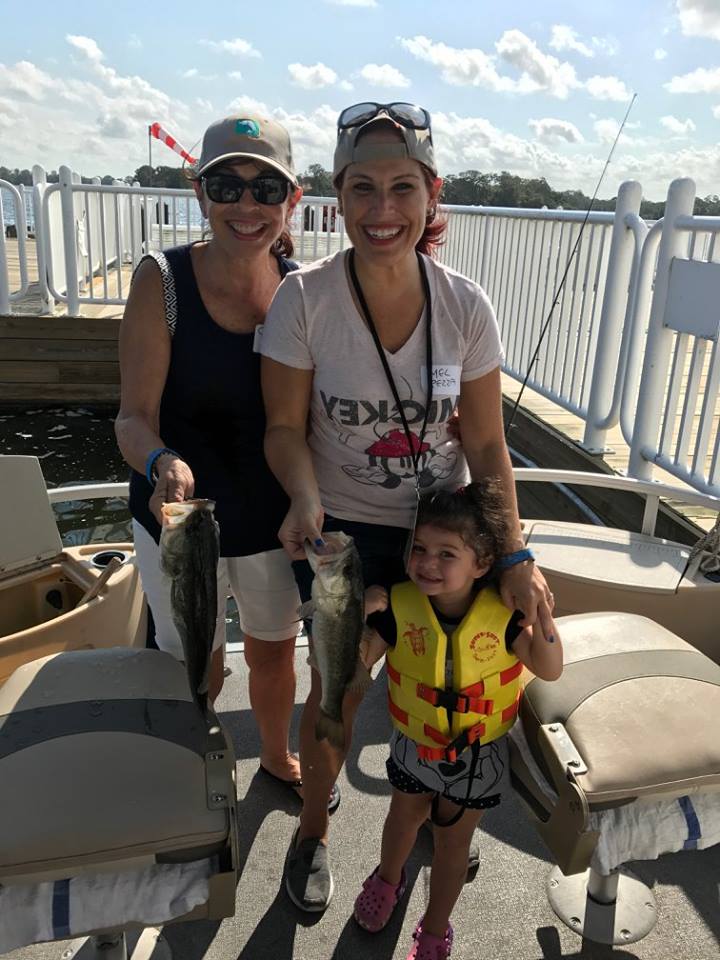 Taylor who is only 3, learned the trait very quickly and had so much fun. Every time she caught a fish, "She yelled for us to stop and take a look." She loves Disney World but she also really LOVES fishing at Disney World. We learned some great fishing techniques that day and enjoyed beautiful Florida on a boat.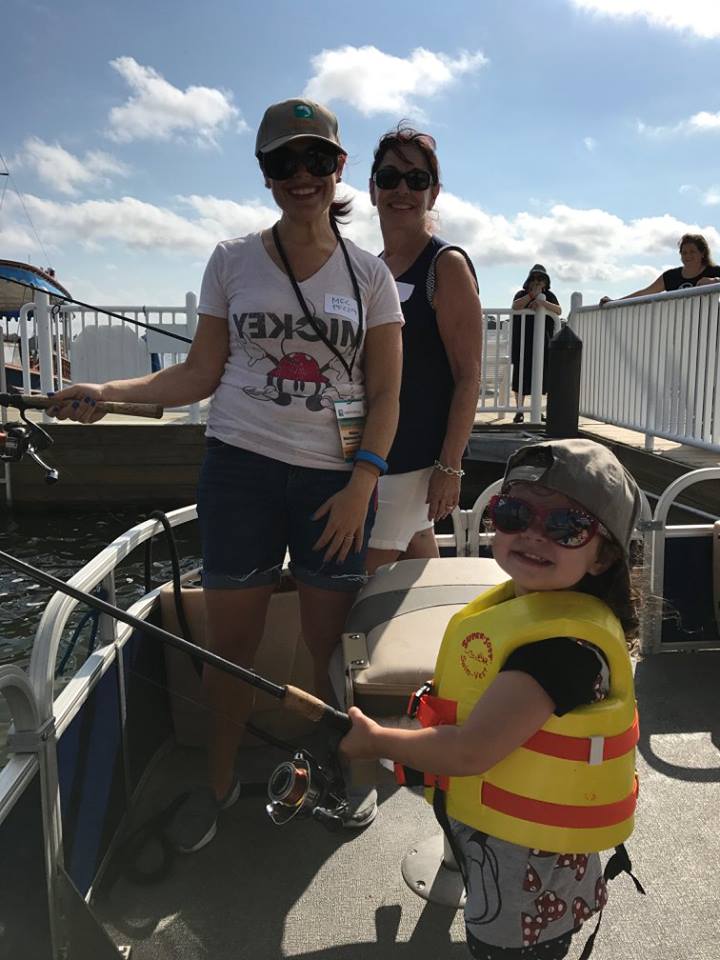 There are fishing excursions and boat rentals at nine convenient marinas across the Resort which provides access to catch-and-release fishing on the private Walt Disney World  lakes, all with large amounts of largemouth bass. I highly recommend doing this excursion with your family if you have never done it. Fishing is an activity every single member of your family will enjoy immensely.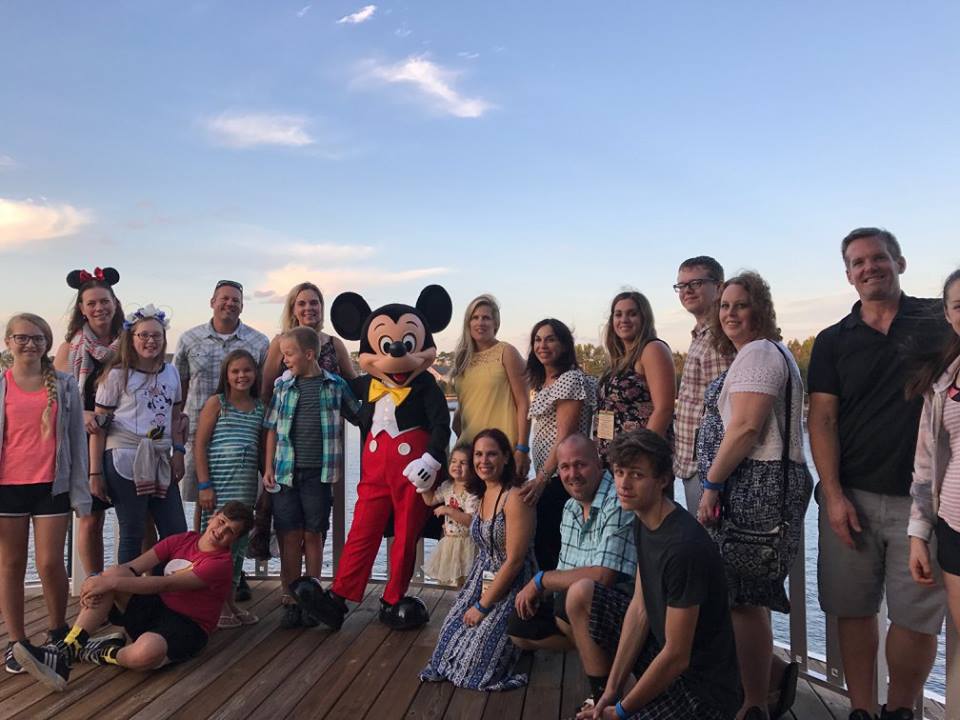 After this fishing excursion, we were able to take Sea Racers out on the water and explore the waters around Disney World. It was a lot of fun and a great way to see all the different hotels around Disney, as well as the plentiful sights.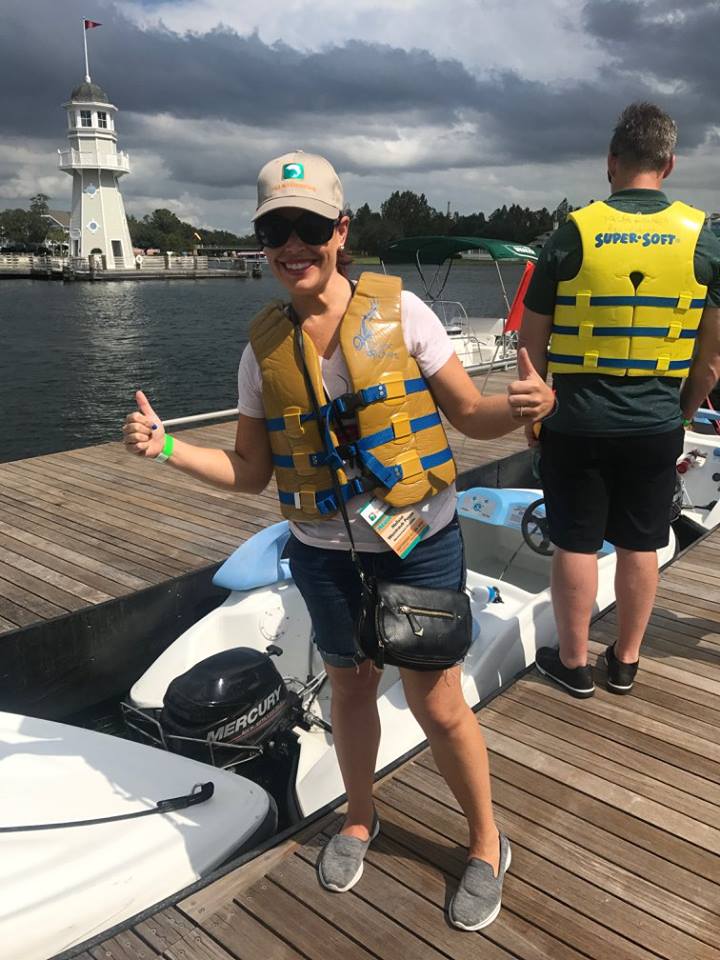 Next time you visit Disney World, be sure to check out all the fantastic fishing that is offered around the area. Trust me you will thank me later after you have the time of your life. This will add to the magic of Disney World!
To learn more about boating and fishing in general, visit TakeMeFishing.org. To learn more about fishing and boating at Walt Disney World® Resort, click here.