This fall/winter season, the fall styles are going back to the traditional sneaker but with a flare. The sneaker look with leggings and jeans is seen throughout the magazines and this girl needs to be in style too (LOL)! Comfort is also really important to me. With being a dentist and standing on my feet all day, comfort it #1! I always love foot cushions in my sneakers when I walk around. Metatarsal pads make it so much more comfortable. Now with these in, my sneakers feel amazing!
Sole Provisions Vionic Torri Navy Sneakers are what I received lately and they are AMAZING!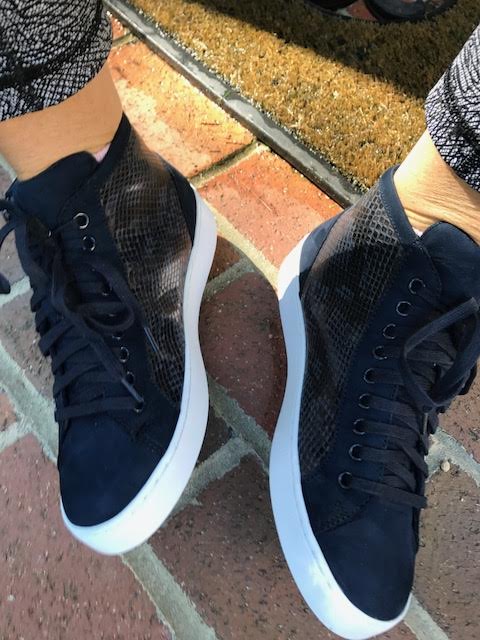 This shoe is a funky, flirty and bold sneaker, that is also a high-top. It features a crisp, white outsole, multi-material uppers and metallic zipper detail. This casual shoe is the perfect way to jazz up any look. You can wear it with many outfits and be stylish all fall season long.
When I wear my Sole Provisions Vionic Sneakers I get stopped all over asking where I have gotten them. People love the high top look and the stylish pattern on this sneaker. I love all of this too but what I love the best is how comfortable the sneaker is. It is as if I am walking on air when I put them on. Combining fashion and comfort,  you can't beat the Vionic brand.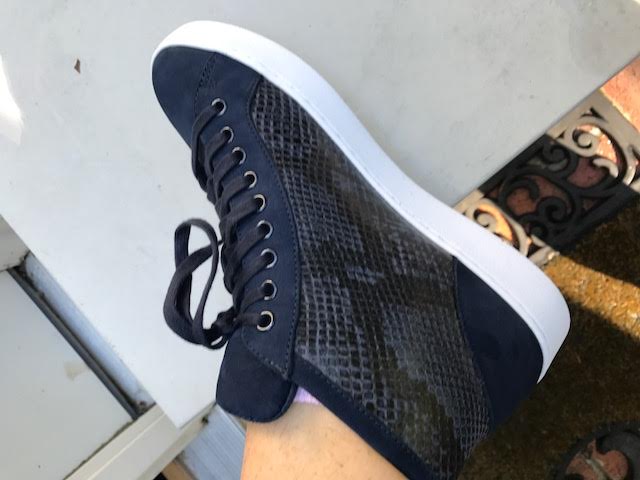 *This is partnership is between our agency, Responsival, and The Mommyhood Chronicles. Samples were also received. All opinions are my own and not swayed by outside sources.*