*I work with Ninja. All opinions are my own and not swayed by outside sources.*
Every single morning I start my day with coffee. If I do not have it, I am seriously dead to the world. I will use say that I used pods in the past to make my coffee but I always had problems with the coffee not being too hot. Some will say I am a coffee snob but if this is one of my only vices, I will take it! Thankfully I can now get a piping hot cup of coffee in no time with the Ninja Coffee Brewer.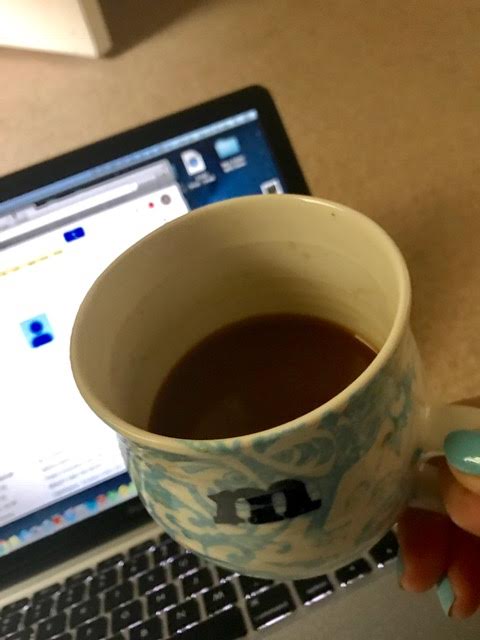 This coming Friday is International Coffee Day and there is no better way to celebrate than  buying a Ninja Coffee Brewer. When you buy the Ninja Coffee Brewer, it will come with a complete set including (1) 3 Brew Types, (1) 43 oz. Thermal Carafe, (1) Ninja Smart™ Scoop, (1) Permanent Filter, and (1) 20-Recipe Inspiration Guide.
Featuring pod-free single serve and a 43 oz. glass carafe, the Ninja Coffee Brewer delivers better, richer-tasting coffee at an attractive price point. This whole system runs you $139.99 at various nationwide retailers which is a very reasonably priced machine, compared to others on the market.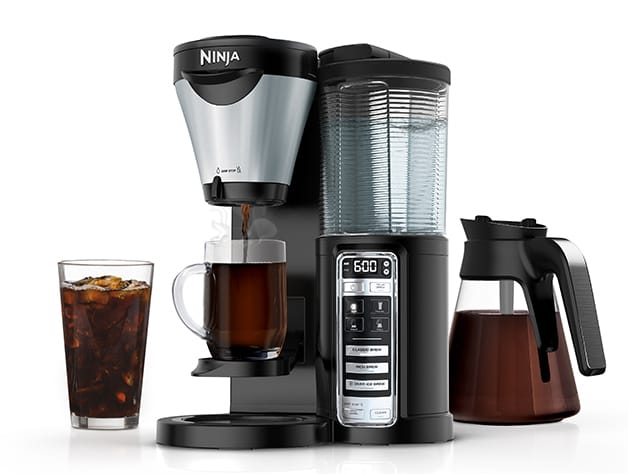 It features the  Auto-iQ One-Touch Intelligence that adjusts the brew cycle based on the brew size and brew type you select (Classic, Rich, Over Ice, or Specialty), Thermal Flavor Extraction Technology, removable water reservoir and Intelligent Warming Plate. With this system, it allows you to make the coffee just as you like it!
With the help of this amazing workhorse, you can skip the long lines at your favorite coffee shop and make all of your favorite coffee drinks right from the comfort of your own kitchen. The Glass Carafe System comes with a built in frother with both hot and cold frothing capabilities, as well as a host of different coffee recipes you can try out at home for yourself
Here are some fun recipes to try out with the Ninja Coffee Brewer just in time for fall:
Gingersnap Iced Coffee
Ingredients
4 Ninja Small Scoops ground coffee
½ teaspoon ground cinnamon
¼ teaspoon ground ginger
435 g ice
2 tablespoons vanilla syrup
2 tablespoons 10% coffee cream
Instructions
Following the measurements provided, place the ground coffee, cinnamon and ginger into the brew basket.
Place the ice, vanilla syrup, and 10% coffee cream into a large plastic cup; set cup in place to brew.
Press the Travel button, then press the Over Ice Brew button.
When brew is complete, stir to combine.
Maple Pecan Coffee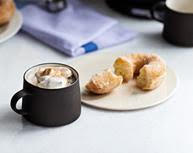 Ingredients
6 Ninja Big Scoops pecan-flavored coffee
118 ml heavy cream
2 tablespoons maple syrup
½ teaspoon ground cinnamon, plus more for garnish
Instructions
Following the measurement provided, place the ground coffee into the brew basket.
Set the carafe in place to brew.
Press the Full Carafe button, then press the Classic Brew button.
While coffee is brewing, whip heavy cream with maple syrup and cinnamon until soft peaks form.
When brew is complete, pour coffee into 4 mugs. Top each with whipped cream and cinnamon.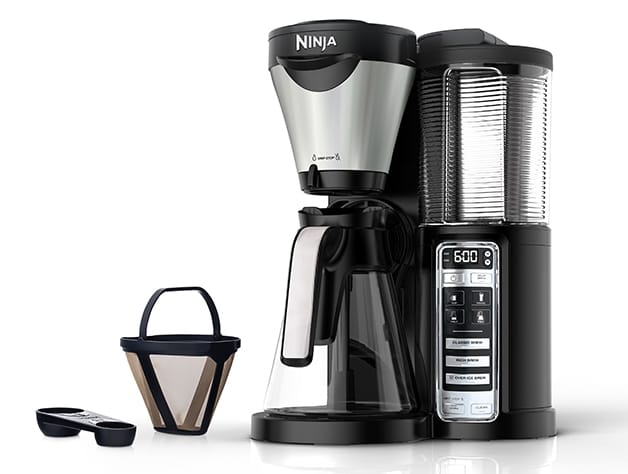 To find out more about Ninja and their line of absolutely amazing Coffee Bar's, you can visit them online or become a fan of their social media sites like Facebook|Twitter|Pinterest|Instagram.
Giveaway: One winner will receive a Ninja and tell me your favorite product in the comment section proceeding the post. While the other entries are optional, I highly suggest filling them out to increase your chances of winning. US only. Good luck!