Eco-friendly products are important to me. With everything that's happening to the environment and all the health risks that have been shown to come from different chemicals in our products and foods, I do my best to keep things as green as possible. Whether it be food, clothing, or even toys, I always look for items that are all natural and environmentally responsible whenever possible. That's why I'm excited about the new crayons I found. These all-natural, eco-friendly crayons from Azafran Organic Crayons are fun for the kids and safe for the environment!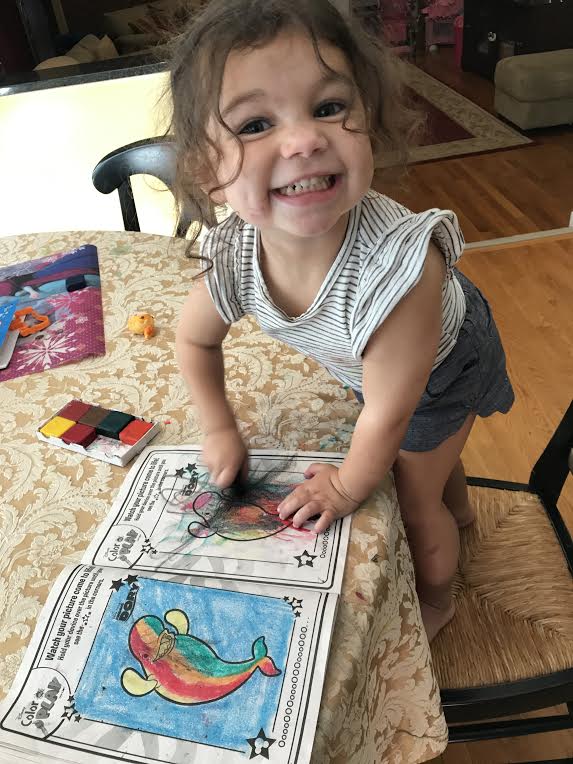 In addition to being non-toxic and eco-friendly, organic crayons from Azafran are also water proof, not sticky, transfer resistant and made only from soya wax, palm wax, soya butter, and food grade colors. All with the USDA and ECOCERT tamp of approvel. That means they're 100% safe for my kids and for the environment. That's a winner for me.
Eco-Friendly and Fun!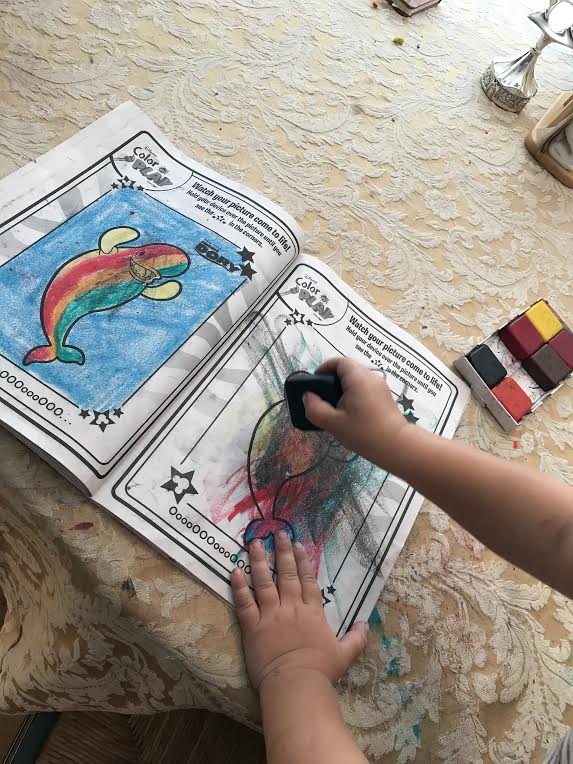 I received a package of Azafran Organic Crayons for review, and I was pleasantly surprised by how well they work. It's not that I thought their crayons would be low quality – the Azafran website is impressive. I just expected that they might not have quite as much vibrancy as the big name crayon company. You know how it is. When you're trying to go green, sometimes it feels like you have to sacrifice performance for environmental friendliness. That's not the case with Azafran Organic Crayons.
The first thing that struck me when I opened the crayon package was how vibrant the colors are. They're not washed out or dull in any way. In fact, they are more punchy and colorful than big name crayons, which impressed me. They also come in a fun shape. Rather than little crayon pencils, these crayons come in a chunky rectangular shape, which makes them easy for little hands to hold. My kids saw them, and they could barely contain themselves. They are big time coloring fans so they were chomping at the bit to get their hands on these crayons.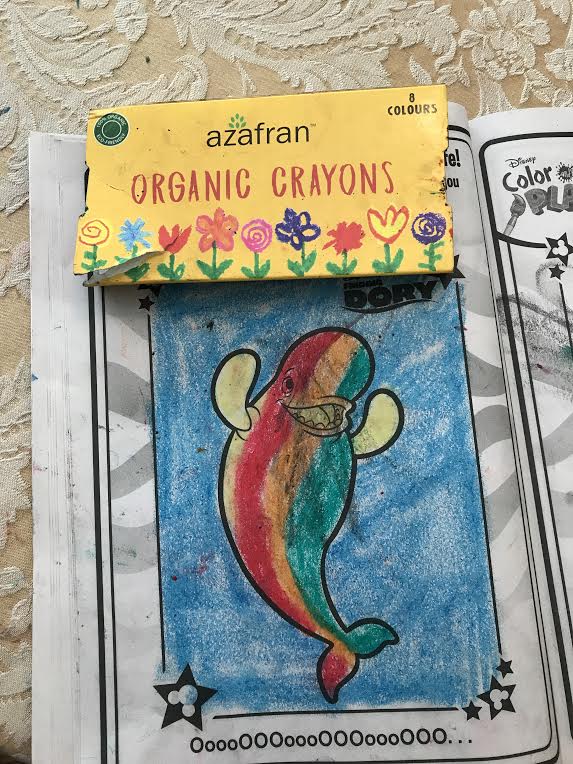 And they LOVED them. The color produced by Azafran Organic Crayons is the best I've seen. Their crayons apply a rich, vibrant color easily, and even though they are so vibrant, they aren't sticky and don't get all over my kids. That's great because my kids are such enthusiastic colors, they would have been covered in color otherwise. LOL The kids were occupied for a long time with these colors. Usually, my kids get tired of coloring because they get frustrated by having to go over and over to cover the same area. With these crayons, my kids were able to cover different areas of their pictures in thick, rich color without all the scribbling that it usually takes.
Eco-Friendly Azafran Organic Crayons are Winners
I love the crayons and so do my children. I'm impressed with how environmentall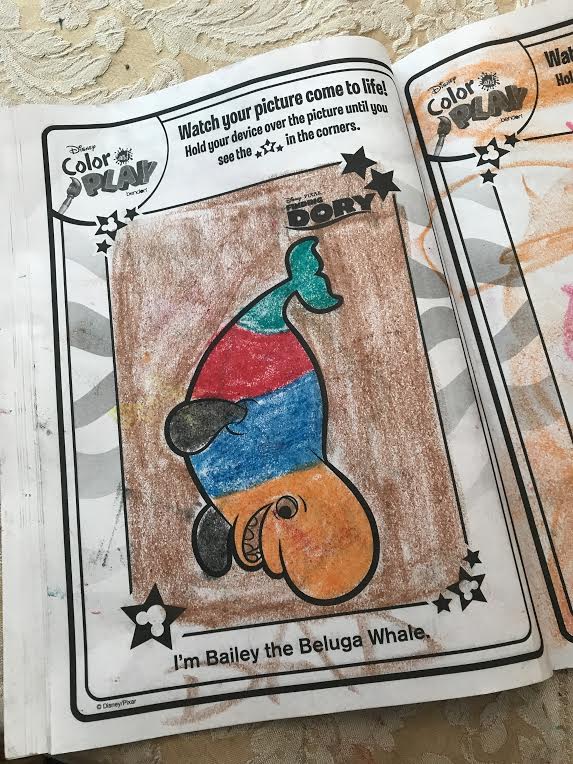 y conscious and safe these crayons are, and I'm also impressed with how well they do their job. These eco-friendly organic crayons absolutely do not sacrifice quality for environmental concerns. With a product that's safe, eco-friendly, and top notch quality you can't go wrong. Check out the Azafran Organic Crayon website, and give them a look.
You can check out Amazon for these wonderful crayons!
*Sponsored with Azafran. All my opinions are my own and not swayed by outside sources.*