Adult literacy is something that you'd think wouldn't be an issue in modern times like these, but unfortunately, you'd be wrong. In fact, there are 750 million adults across the globe who can't do many of the simple, literacy related activities that many of us take for granted. 750 million – that's a staggering number. That's why Project Literacy wants to raise awareness of this issue. Friday, September 8th was International Literacy Day, and as part of that, Project Literacy is on a mission to ensure that the world knows about the importance of promoting adult literacy.
*Sponsored with Project Literacy. All opinions are my own and not swayed by outside sources.*
Adult Literacy – It Affects Every Aspect of Life
Of the 750 million people world wide who are unable to read or write well enough to do basic things like read medicine labels, 32 million are right here in the USA. These numbers are incredibly disheartening. Without literacy, people can't access education, and they're most likely to be working low paying jobs – if they can work at all. It's a terrible way to live, and its a vicious cycle that moves from generation to generation, because children of literacy deficient parents are less likely to be literate themselves.
Project Literacy wants to change that by creating as much awareness as possible about this issue. Last year, Project Literacy reached an audience of around 57 million people via social media thanks to the help of celebrities like Emma Watson, Julianne Moore, Lily Cole, and Elton John. This year, they hope to surpass that, working with celebrities who are passionate adult literacy advocates like Stephen Fry, Idris Elba, Neil Gaiman, Magic Johnson, and David Williams. It's a massive push to raise awareness, and it's so important.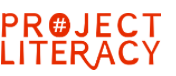 Adult Literacy – Inspiration from a Literacy Program Member
Project Literacy works to raise literacy as well as awareness about the need for helping adults with this issue, and this year, they want to share some inspiration from one of their literacy program members, Wanda. Wanda couldn't read, but she always made sure her children got a bedtime story. Although unable to read, Wanda would look at the pictures in her children's books and 'read' them a bedtime story out of her own imagination.
This year for International Literacy Day, Project Literacy is showcasing Wanda's re-imagined children's book The Little Chicken Names Pong-Pong. download her book for FREE here. Now that she's a reader, Project Literacy helped her publish this reworked children's book to show everyone just how important adult literacy is and how anyone can achieve it with hard work and dedication. So , and after that be sure you share the importance of adult literacy across your own social channels using #ProjectLiteracy