Deli meat. Luncheon meat. Lunch meat. Whatever you want to call it, we all know what it is. It's those yummy slices of meats that make the perfect sandwich. We love sandwiches for picnics during the summer, but our love of sandwiches doesn't stop there. Now that fall in New England is here, school is almost here, as well. My kids will be off to school with yummy sandwiches made from McKenzie Natural Artisan Deli meat. They're tasty and wholesome, and they make the perfect sandwich for any occasion.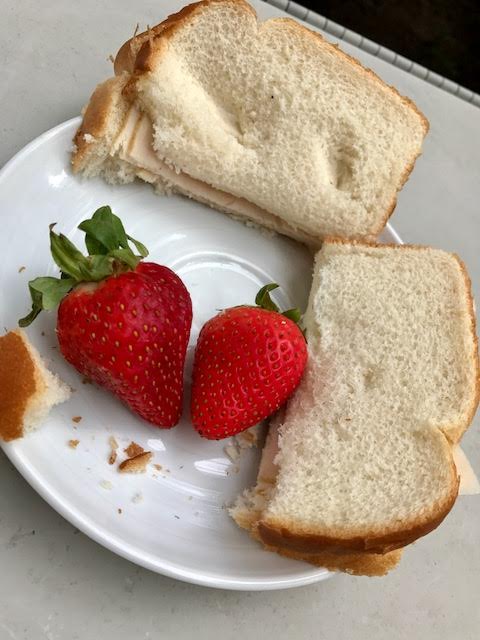 *Sponsored with McKenzie Natural Artisan Deli Meats. All opinions are my own and not swayed by outside sources.*
McKenzie Natural Artisan Deli Meat for Me and My Family
As I've mentioned in the past, I try to buy all-natural foods, beauty, cleaning products, and anything else I can find. I want my family to be healthy and part of that is ensuring that they only have the best, most wholesome products going on them and into them. That's why I love McKenzie Natural Artisan Deli. Their meats are whole muscle, which means they are NOT processed and of the highest quality. They're also free of antibiotics, which I love.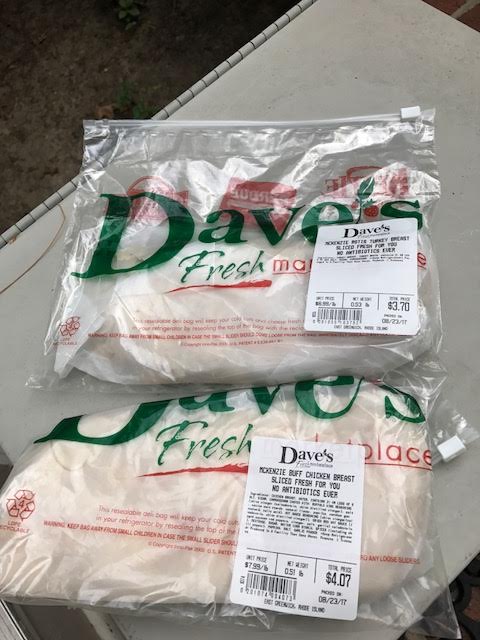 Another big selling point for me is that this company is New England based. McKenzie was founded in 1907 in Burlington, Vermont, and that's where they are to this day. They distribute their delicious deli meat to almost all of Vermont, select New England and New York locations, and now Rhode Island and Connecticut! I love that the company is so committed to quality and I love that all their meats are made right here in New England!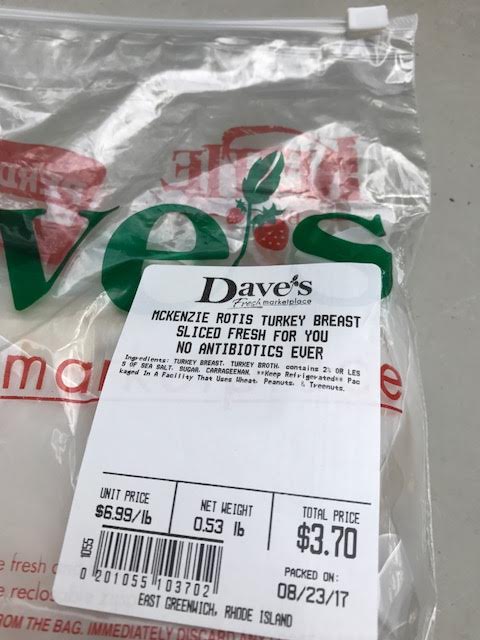 With so many delicious flavors, I know I'll be able to give my kids a wholesome lunch every day all school year long. McKenzie Natural Artisan Deli's delicious meats include:
Buffalo Style Chicken
Rotisserie Seasoned Chicken
Rotisserie Seasoned Turkey
Uncured Rosemary Herb Ham
Uncured Honey Ham
Hickory Smoked Turkey
Maple Honey Turkey
Herb Roasted Turkey
I love the variety. It means I can mix it up to keep things interesting with all sorts of different sandwiches. I can even combine different meats, which my kids always love. AND I can get this delicious deli meat at stores I know and trust. That's because McKenzie Natural Deli meat is now available at Big Y and Dave's Marketplace stores throughout Rhode Island and Connecticut. Woohoo!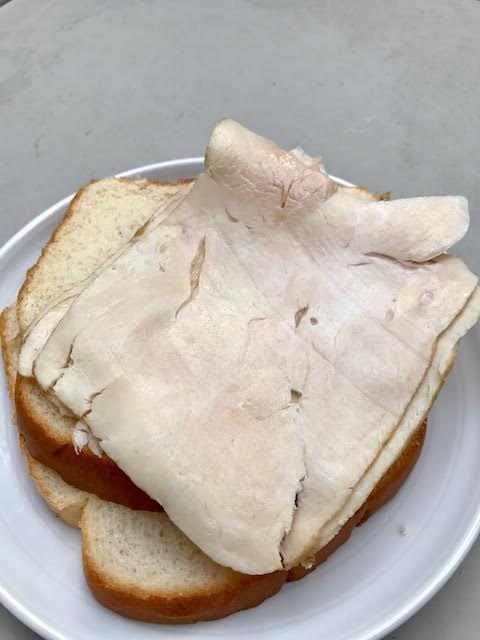 McKenzie Natural Artisan Deli Meat for Back to School and Back to Fall
Whether you're planning a picnic in the fresh, New England fall air or you're packing up lunches for the kiddos, McKenzie Natural Artisan Deli meat helps make your sandwiches the tastiest and highest quality possible. My kids love their sandwiches, so I'm making sure I keep McKenzie in the fridge for delicious sandwiches everyday. If you haven't tried McKenzie Natural Artisan Deli meat yet, give it a try.