*I work with Kamik. All my opinions are my own and not swayed by outside sources.*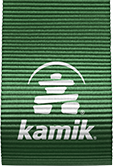 It rained here for a full 2 weeks! I am not a big fan of the rain (like many) but one thing I hate the most is when I am uncomfortable in the rain. When myself or my little rugrats decide it is time to play in the rain or do errands during the torrential downpours, we need a good pair of rain boots. Enter Kamik!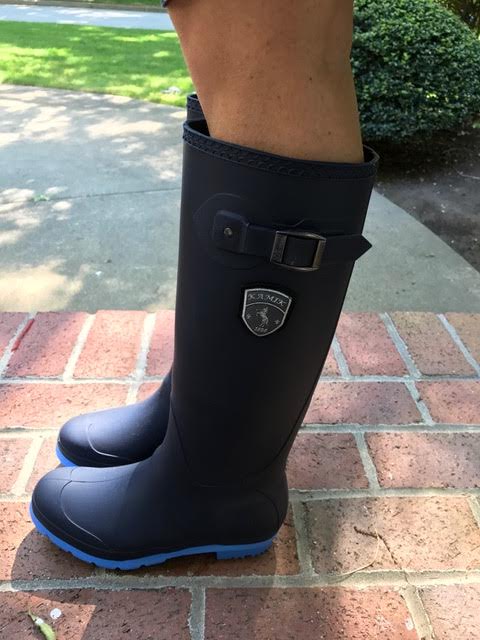 With the spring showers definitely upon us, Kamik Footwear is there to help! Kamik offers fashionable, durable, and affordable rain boot styles for the entire family allowing you to make a stylish splash each rainfall this spring. Not only are their boots fun and hip, but they are also extremely comfortable which is very important for me. I never get rain in my boots even when stepping in the most messiest puddles.
HERE ARE SOME OF THEIR FUN STYLES: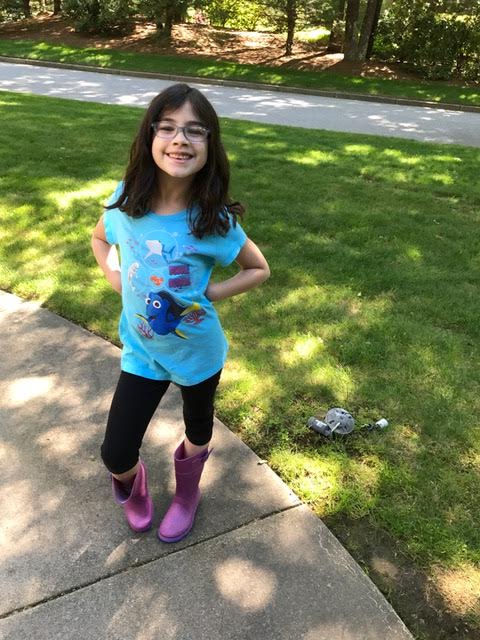 Teen/Kid Styles
Glitzy ($39.99) – Add a little sparkle to rainy days with these 100% recyclable boots. Available for kids and teens in pink and black. 
Rainplaylo ($30.99) – Short rain boots with reflective NiteRays patch for fun in the rain from day to night. Pair with the women's Sharonlo for a "Mommy and Me" look. Available for toddlers and kids in Pink, Teal, Blue, and Green.
Women Styles
Jennifer ($64.99) – A classic Kamik style in fresh new colors for spring, this 100% recyclable boot will quickly become your new obsession.  Available in Olive, Charcoal/Color, Black, Gray, and Navy.
Sharonlo ($49.99) – Trendy ankle boots designed to slip on and off quickly while staying dry and fashionable all day long. Available in Yellow, Black, Navy, Olive, and Red.
Hayley was sent the Glitzy Boots for playing around in those rain puddles. She loves wearing her boots all the time, even with shorts (lol). You can't change 8 year old fashion needs I guess!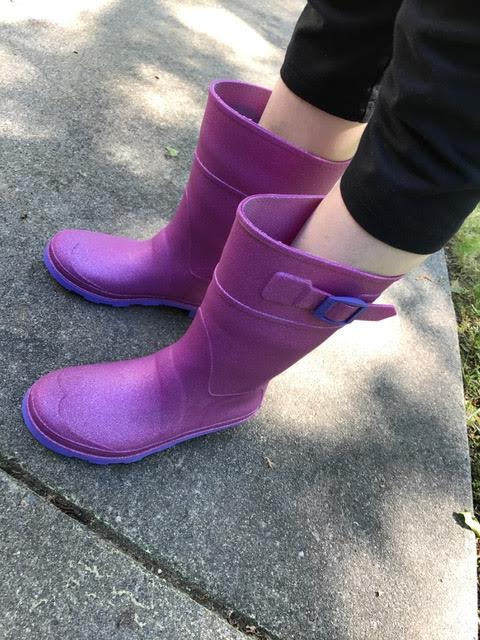 I also love the Jennifer which has definitely become my new obsession. They hold up so well and pair well with any outfit I am wearing.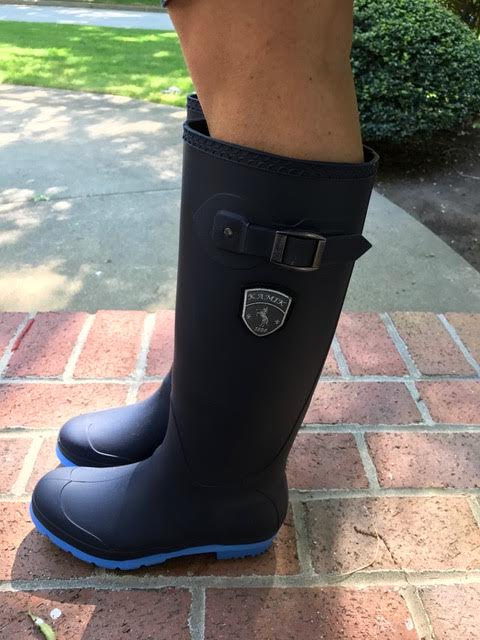 Be prepared for the rain with Kamik! Be sure to check out their many styles today!