*This is sponsored with Hugabugg. All my opinions are my own and not swayed by outside sources.*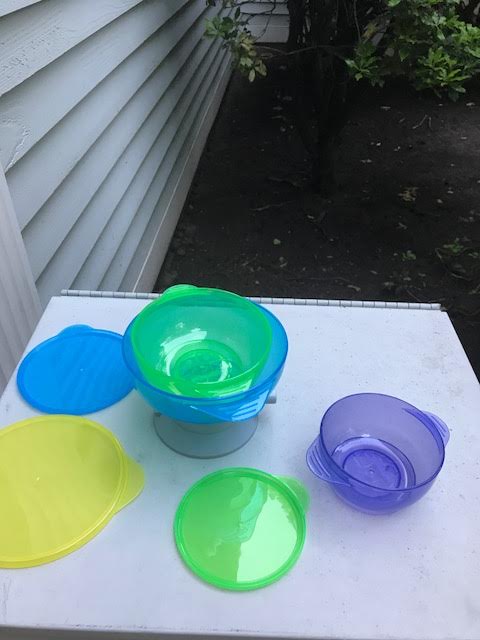 With young kids, meal time can be the most frustrating time of the day! I don't know about your kids but Taylor is constantly spilling her food all over. I put cereal in front of her, and it somehow ends up on the floor. Repeat this at least three times a day and you get some frustrated parents! Now we can rectify that with Hugabugg!
Hugabugg is a bowl system that makes mealtime with kids seamless. Their patent pending system allows any combination of their bowls to be removed from the vacuum cup easily, without sacrificing the holding power of the system.  Their bowls can also be vacuum suctioned to mostly any surface so eating with kids is made much easier. They have many fun colors and sizes that all fit with the vacuum cup system. All of their bowls also have leak-proof lids, are BPA-free, and PVC-free.
This system makes it so much easier to now feed my little ones at mealtime. The bowls and the lids are all interchangeable so you can use whatever bowl you or your child picks that day. Once they are done eating, you can easily put the bowl in the fridge for easy storage with their lid tight system. They are also portable if you want to take the bowls with you on the go, perhaps to the beach or the pool.
The bowls in this system include:

Small bowl: 3.5" in diameter and 1-7/8" high
Medium bowl: 4.25" in diameter and 1-7/8" high
Large bowl: 5" in diameter and 2 1/8" high
I find this system makes feeding so much more fun because mama is not cleaning up the messes anymore. Taylor can no longer knock her bowl of cereal on the ground. This allows mama to feel much more happier too LOL!
Along with these bowls, they also have toddler forks, spoons, and additional vacuum cup accessories.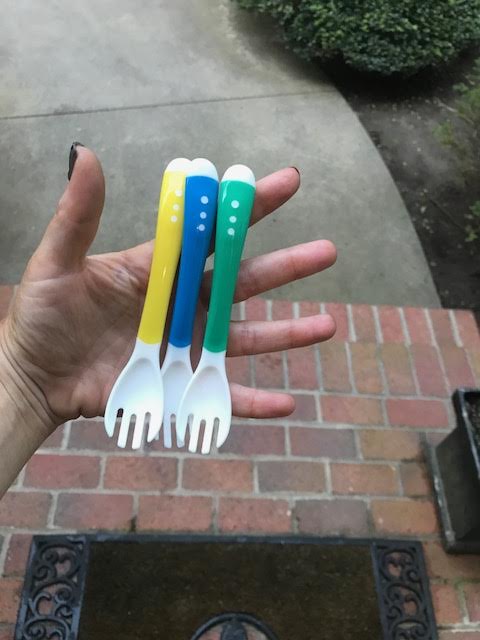 BE SURE TO CHECK OUT HUGABUGG TODAY!