*Disney/Marvel provided me an all expense paid trip to LA for this event. All my opinions are my own and not swayed by outside sources. Photos from Louise from MomStart.com and Disney.*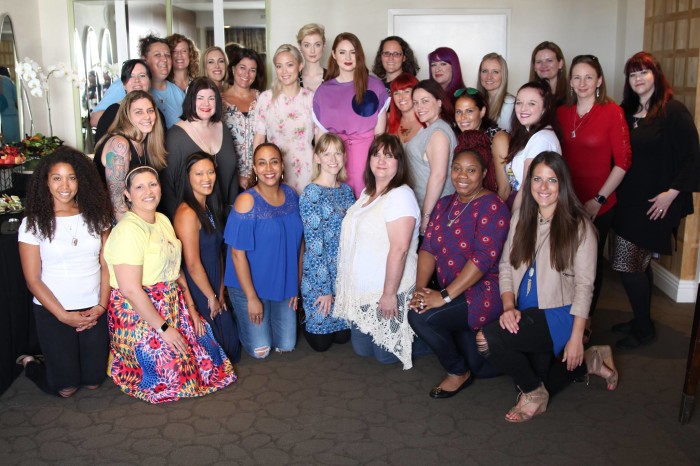 TOMORROW Guardians of the Galaxy Volume 2 comes out! I am going to the 605 pm show and I can't wait. While in LA a few weeks back, we had the chance to interview a lot of the cast of #GotGVol2 including the strong female roles of Mantis, Ayesha, and Nebula. Karen Gillan is reprising her role as Nebula and the two new characters are Mantis played by Pom Klementieff and Ayesha played by Elizabeth Debicki. It was a privilege to interview them because it made me realize that women can really do anything in this world, if we put our mind to it!

Obviously Nebula is a very strong character and the strength is seen time and time again in the second installment. There is also strong family ties between her and Gamora that come up, including big fight scenes that are outrageously good to watch.  Mantis and Ayesha are also powerful female leads that are a perfect addition to GOTGVol2.
My Interview With  Karen Gillan ("Nebula"), Pom Klementieff ("Mantis") & Elizabeth Debicki ("Ayesha") :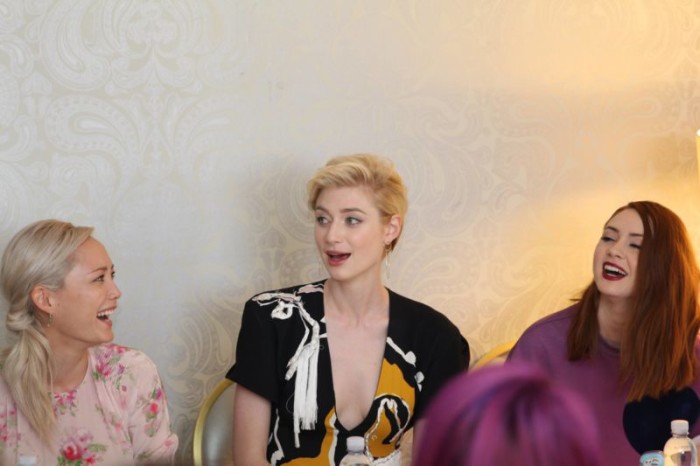 Question 1: You ladies all have very elaborate makeup in the movie. Tell us about that process or something that surprised you that we wouldn't know about putting your makeup on each day?
Karen Gillan says her takes four hours in the morning and she has the character's skin glued to her face, which is as close as she can get from actually being Nebula. She said it was a bit claustrophobic and quite intense.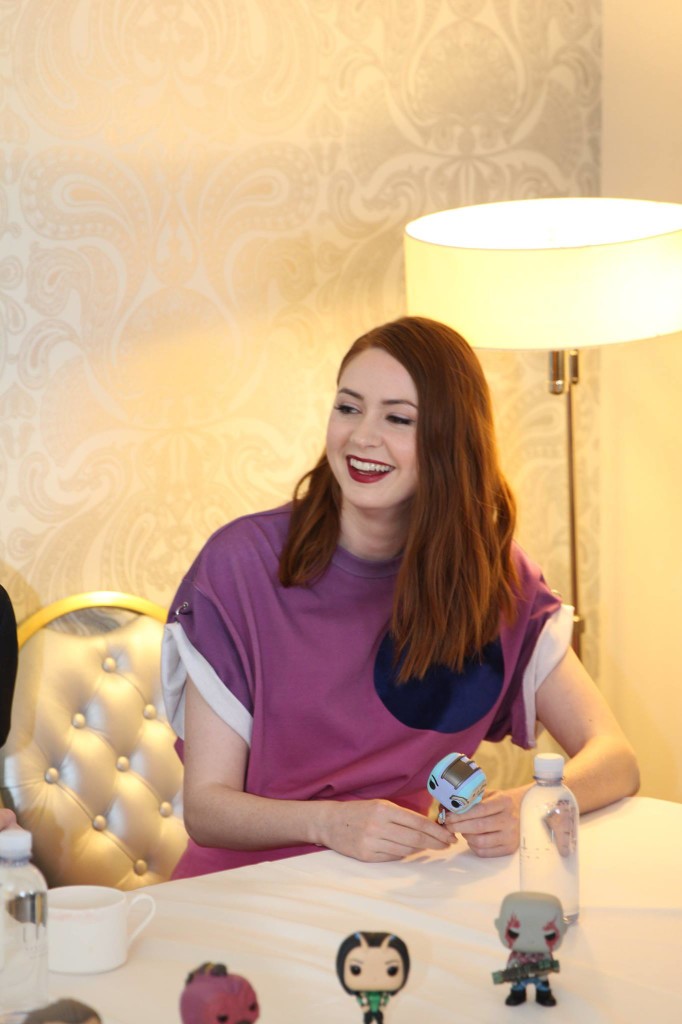 Pom Klementieff told us it was much easier for her because of her skin tones. It took her two hours to get completely ready with hair, makeup, and clothes. She wears a prosthetic on her forehead with tiny antennas, and then with CGI, those became much bigger. She also wears contact lenses so she has to wear really big ones that cover her entire eye.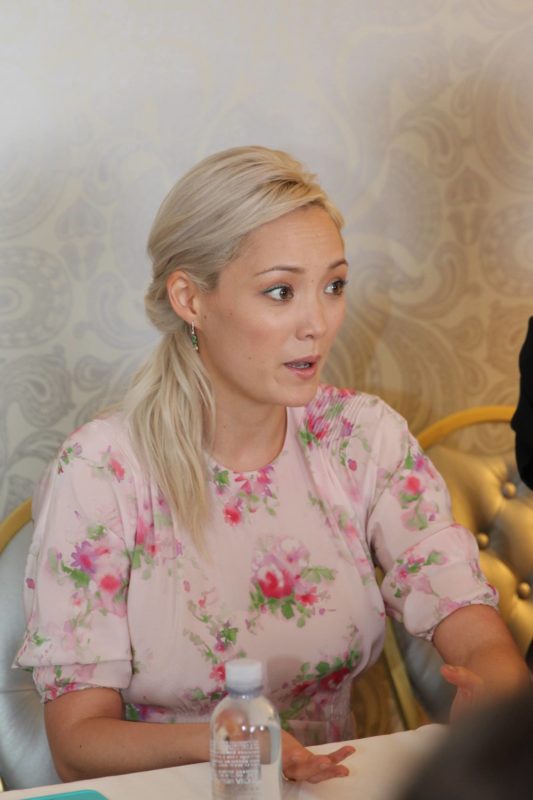 Elizabeth Debicki told us she has it easiest because she sits there and someone paints her. She has the latest time to arrive in the morning since she is the easiest. She also told us the outfit weighs so much!
"We used to call it the Ayesha Taco because the whole bottom of the dress is like a great big circular metal thing and they would fold it up like a taco and then I would walk up the stairs. Wherever I get placed, that's where I am for the day. It feels like a small child is hanging onto my back."
They all use Oscar winning makeup artists to perfect the look.
Question 2:    What's it like being part of a film that has such a devoted fandom, especially for you Karen because you also have Nubians to deal with.
"It's such a cool sensation actually to be part of something that people actually care about because that's not always the case. Usually you're trying so hard to just make people care about your project. You know, but with things like Dr. Who and this, I mean it just has  this built in fan base and they're just so accepting and they're so passionate. They just  care about all the decisions you make and you feel really special for a second."
Then we discussed Nebula's role in the movie and how we see a different side of her that is not all bad. I don't want to give too many spoilers away on this so you will have to watch the movie to see more!
Question 3:    How was it filming that huge Nebula Gamora fight scene and did you have a lot of stunt doubles. How did that work, because that was brilliant?
Karen said the fight scene was incredible and yes they did have stunt doubles after they themselves did a modified version of it. She said this was a really emotional scene for her.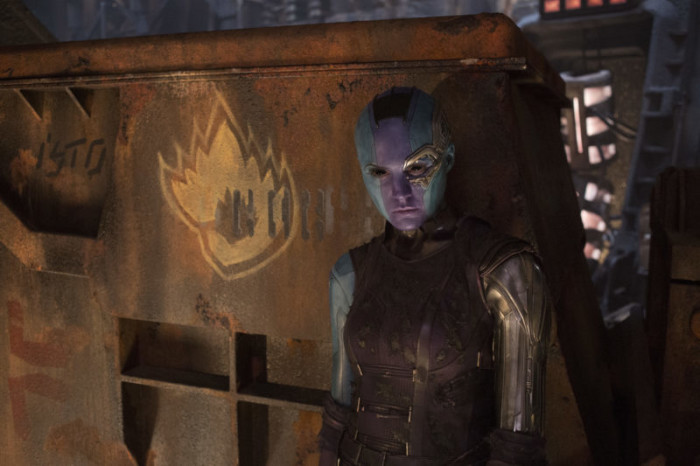 Question 4:    For Mantis what was it like being insulted by Drax all the time?
"It was really funny but I had to not laugh. She's innocent, she's like a child so whatever he tells her she's like okay, if you say so!
Question 5:    You all play three strong female roles in the movie in your own different ways. What do you want little girls to take away from your female characters?
Pom went first and told us that she wants girls to come away with the message that it is okay to be imperfect and not be like everyone else. Weird is good!
Elizabeth joked with us that it is not okay to be like Ayesha! You will see more about this tomorrow when it comes out!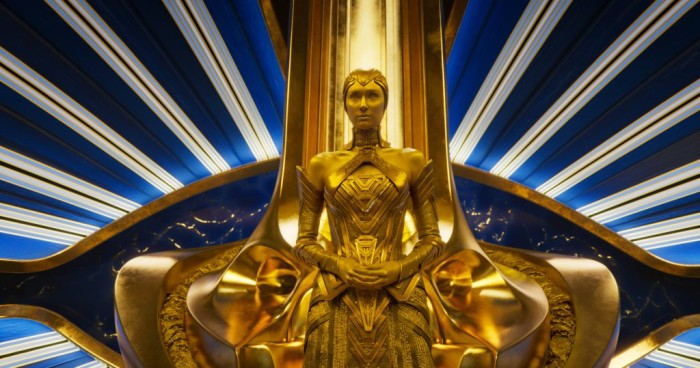 "Yeah maybe her strength and also that I suppose what I like about her is that she isn't perfect, she's actually quite fallible. Even though I mean the irony is they're genetically modified to be perfect and she's extremely imperfect, so I guess that is the same thing in a way but yeah I would say you could look at Ayesha and then decide to be compassionate."
Karen told us it is seeing women in leadership roles and that women can be their own bosses.
Question 6:    Can you talk about getting into character as far as the emotion or taking away the emotion?
Pom said it was about listening and being in the moment and having fun!
"Because it's not like it's a biopic, it's a character as an alien who's bug like and I mean it's a crazy world around her and you can invent whatever you want. I wanted her to be at the beginning when you see her in the movie, you're like is she good, is she bad, what's happening. And she has these really black eyes so you can't really go through her soul, like what's happening. She's alien. And yeah I don't know I had fun with it. Sometimes I'd be like tilting my head like a dog, when they're asking a question. It's my own stuff, so I'm sure you don't see what I thought but you're like I don't know."
Question 7:    For  Karen you've been part of the Marvel family for a while and like you said earlier, Marvel fans are very passionate, very loyal. For you two ladies, what's it like now being in the Marvel family and would you like to see your characters expand a lot more within the Marvel family?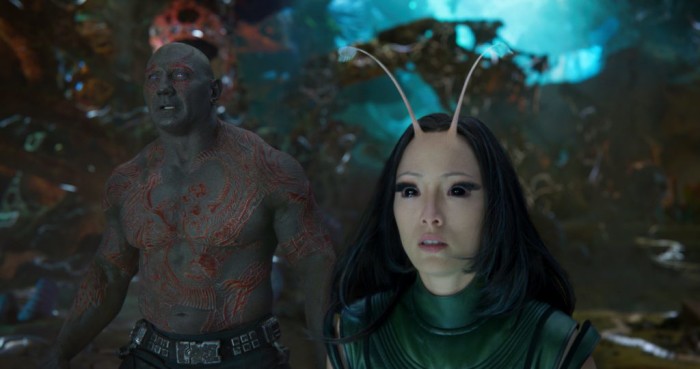 Elizabeth said it is a huge privilege to be in such an amazing movie that people care so much deeply about.
"And I suppose the first interaction I had with it was at Comic-Con last year and it really was on my birthday, so it was all about me. I found it very overwhelming and I sort of kept getting very emotional in interviews because it's rare in life to be a part of something that people love so much and they care so much about."
"Strangely enough I wasn't really nervous about watching the film or being there last night (at the preview), usually I get very nervous. But I just have the sense that I'd seen it already and I think it's wonderful. But I just sort of knew that it was going to be accepted with such love. And I had hoped that we would be too. Because we're new to it."
Pom said, "I think it's not just a Marvel movie, it's a James Gunn movie. He is such a genius. And he really reinvented the super hero movie, he made it something really human. And it really talks about family. It's has so many different emotions and I think it's really special."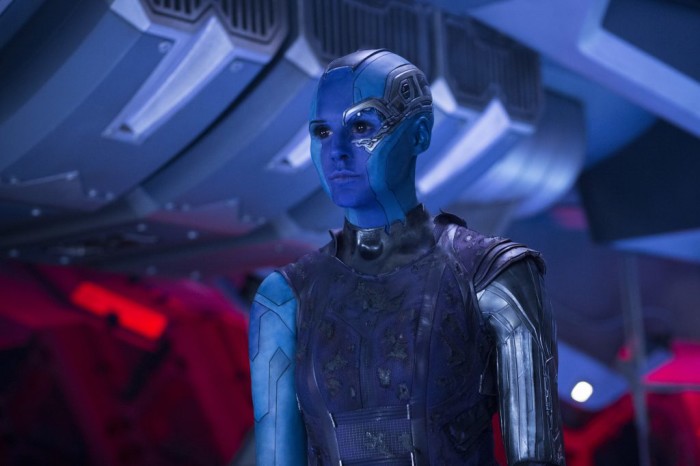 See  Karen Gillan ("Nebula"), Pom Klementieff ("Mantis") & Elizabeth Debicki ("Ayesha") in Guardians of the Galaxy Volume 2 which comes out TOMORROW!