Can you believe that Mother's Day is coming up on Sunday?! Isn't that crazy! In preparation for Mother's Day, I have two great ideas for you all! Cheryl's Cookies and The Popcorn Factory are two edible items that every mom will love! I know being a foodie, I would love to receive a gift like this.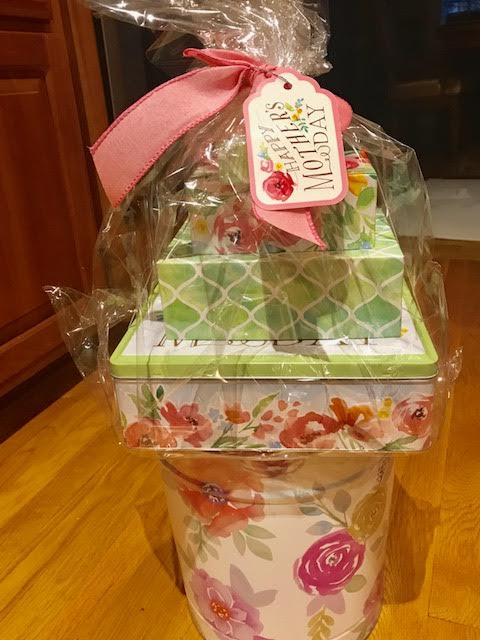 1. Mother's Day Gift Tin Tower from Cheryl's Cookies:
Cookies are definitely the way to a mom's heart! This Mother's Day Gift Tin Tower from Cheryl's Cookies includes their new gift tin filled with a wonderful assortment of cookies and brownies. They have  also included their  famous buttercream frosted cut-out cookies, raspberry crumb brownies, butter shortbread cookies, delicious gourmet drizzled pretzels and sweet and salty pretzel clusters. This is a package any mother out there will LOVE! 
This includes 49 pieces of pure deliciousness that any mom out there will LOVE! I am sure the family will love it, as well, if mom wants to share  the pure deliciousness of Cheryl's cookies.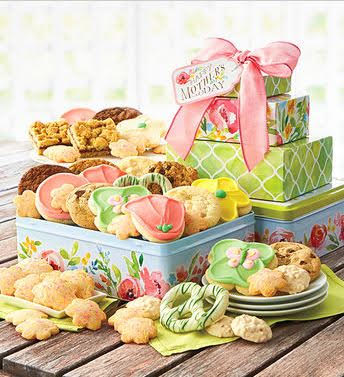 2. Fancy Floral Popcorn Tins: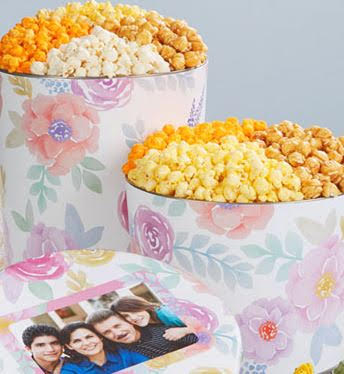 Mom will love this! Their new Fancy Floral Popcorn Tins offer Butter, Cheese and Caramel for 3-flavor tins; White Cheddar is added for 4-flavor tins. Plus, you can personalize this Popcorn Tin with the image of your choice, such as a memorable family photo, making it perfect for shared family consumption!
This popcorn is truly delicious and is great for a mom to have on hand when she has her family/friends over. I love popcorn and have never tasted anything quite as good as this. It is definitely MOM APPROVED!
BE SURE TO GIVE THE GIFT OF FOOD THIS Mother's Day!
*Samples received. All my opinions are my own and not swayed by outside sources.*