*This is sponsored with Tasty Treats. All my opinions are my own and not swayed by outside sources.*
Tasty Treats – A New Kind of Match 3
If you love match 3 games, you'll adore Tasty Treats. I've been thoroughly enjoying it. Match 3 games are kind of my jam, and although I love them, they can get a bit repetitive. I mean, if you've matched 3 in one game, you've matched 3 in all of them. At least before now. The thing I love about this game is that it takes the match 3 concept to a new place which is always fun. It has all the things that we love in our match 3's – power ups, combinations, boosts, and the like but what makes it a New Kind of 3 match game is not only that, Tasty Treats even has a competitive gameplay, which you can rarely find in 3-match games.
The unique gameplay incorporates a little bit of a pet function. As you match, you feed your furry friends. It even has competitive gameplay  function, as you match, you which you don't see in match 3 games. Here's what the download page has to say: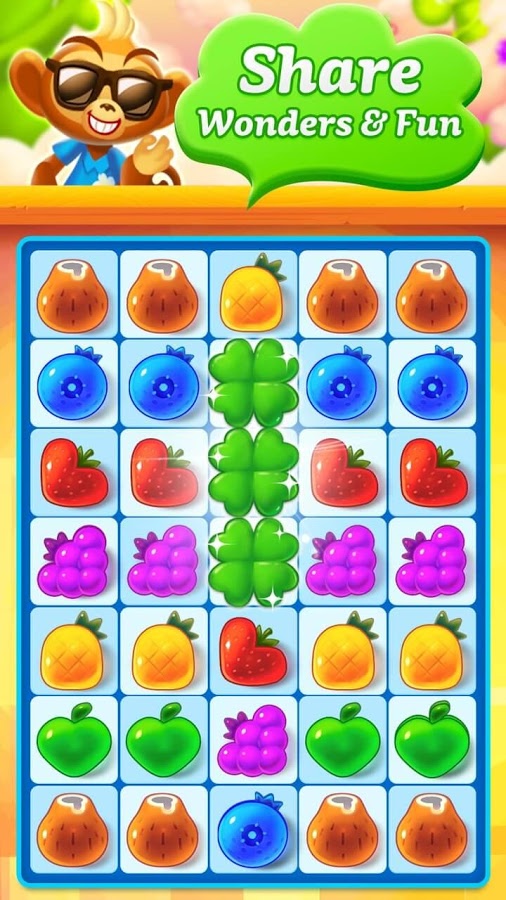 Enter the sweetest adventure and travel through magical lands of treats, mixing, matching and finding treats for your furry best friends! Make the most delicious combinations and get through challenging levels full of fun! Smash fruits together and match the rarest treats to feed your animal friends. Remember, they don't all eat the same! Jam, popcorn, cupcakes and more treats are on the menu for you to discover in this land of tasty, tasty treats!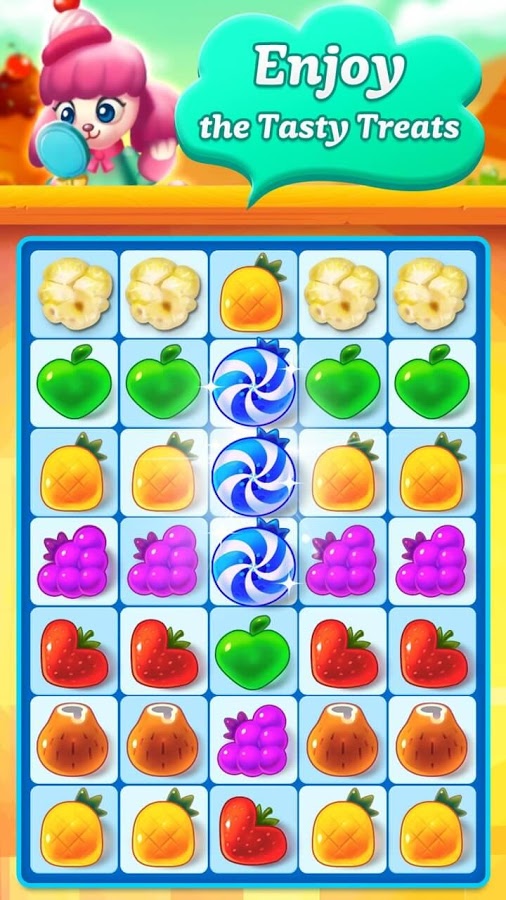 Tasty Treats is TASTY
I know what you're thinking. "Sponsored post. OF COURSE she loves this. She got paid." Well, yes, I got paid, but I only do posts on things that I think I'll like. Anyone who knows me knows that I LOVE me some match 3 games, and Tasty Treats is the tastiest match 3 I've played in a long, long time. It's competitive play, unique concept, and fuzzy friends make it more fun and engaging than any other match 3 I've played.  It's time for you to have your own JAMMING TIME!  Head over to Google Play and try Tasty Treats for yourself. It's pretty awesome.
Tasty Treats is a new match 3 mobile game from  publisher, Avid.ly. Founded by members of top-ranking Android utilities developer and Best of 2015 Google winner, Holaverse, Avid.ly focuses on mobile games and social projects, and their new Tasty Treats shows off exactly how good they are at it.