*This is a sponsored post with Staples. All my opinions are my own and not swayed by outside sources.*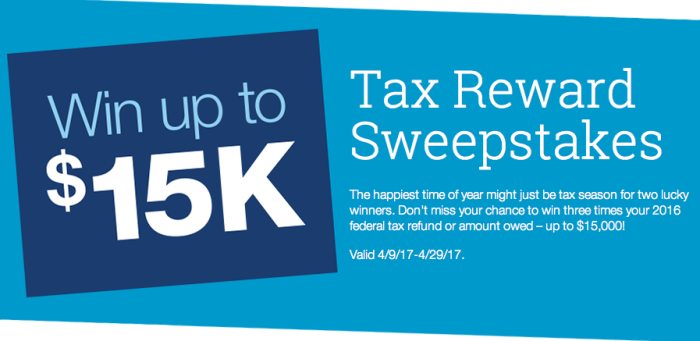 I love shopping at Staples. They are my one stop shopping for all things I need for myself and my kids. All the school and home essentials are found at Staples, so we, as a family, LOVE to shop there. Of course, Staples is always thinking of innovative ways to get the public excited about shopping there so now they have an AMAZING tax sweepstakes for you  all to participate in.
Staples Tax Reward Sweepstakes *in-stores only*
When customers spend $25 or more in store, they are given a code to enter on their receipt. The selected winners (two winners) will win three times their tax return or the amount they owe, which is a chance for customers to reward themselves with extra $$ on top of their refunds (min $2,000 and max up to $15,000).
So basically shop more than $25 at Staples (which is so easy to do) and you are in the running to get three times your tax return! I know for sure I can use this and I am sure you can all too! It is so easy to enter and imagine if you were the winner!
For additional information on this great sweepstakes, click here: Staples Tax Reward Sweepstakes.